The sun Shone brightly on Grady is he descended from campsite 19 after a beautiful star-filled evening.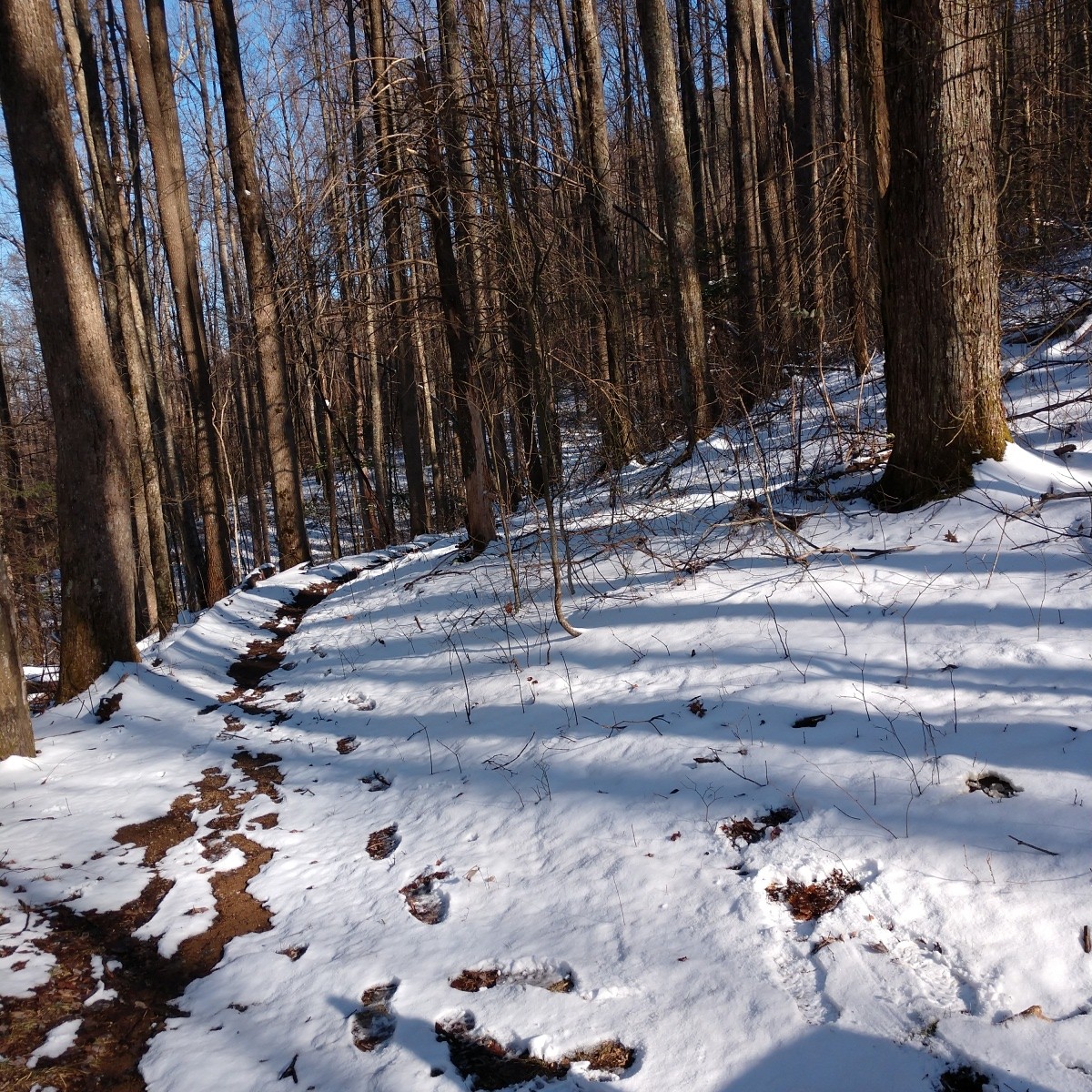 The shimmering austerity of the Appalachians in winter is something to be bathed within.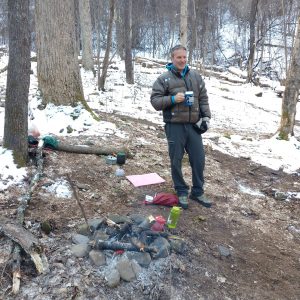 I'm guessing it got down into the lower twenties at night at 2700 feet. the way and the warmth of the fire and great camaraderie sharing tales of old times on the trail. Grady and I have many many memories from the Smokies.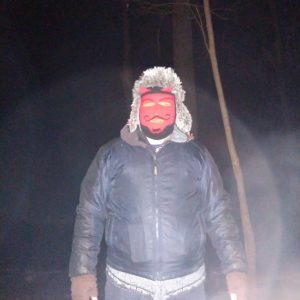 But sometimes the devil shows up around a really good Highlander fire. This very same thing happened the last time we camped here as a group. Check it out….. HERE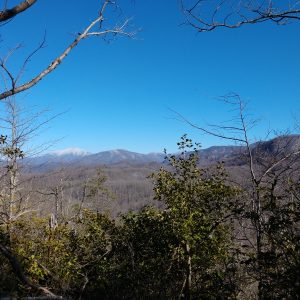 This may be Sugarland mountain in the distance on the way back down to Curry Mountain trail. It has become one of my favorite walks in the park. We gain about 1,200 feet but are deposited  in a really remote section.
Grady and I were alone in this campsite, but surrounded by memories of former times. Life is good and I am feeling better than at any time since returning from Argentina at the first of the year. It has been like a winter that killed off the Settlers. Very wet and miserable. To have a splendid Saturday night and Sunday was truly a blessing.