Some 30+ years ago, while but a green, wide eyed aspiring climber, I accepted an invite to do my first true rock ascent. John Thuren mentored me in this place we called Crab Orchard. I barely remember much but the drive and difficulty for a 20 something with zero experience and even less aptitude.
Now, I have considerably more experience and about the same aptitude. My technical climbing skills plateaued some years back. Micah McCrotty and Frank Harvey escorted us to this conglomerate sandstone paradise alongside the Cumberland trail.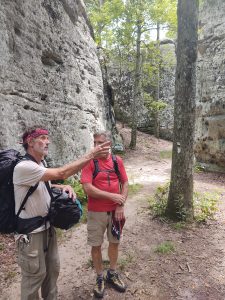 Richard listens intently as Frank explains some history, of which he is an integral portion. You see, Frank is descended of Smokies royalty. His grandfather was Carlos Campbell. If you are not familiar, I suggest a Google search.
Richard flashes this spire. They are all fantastic.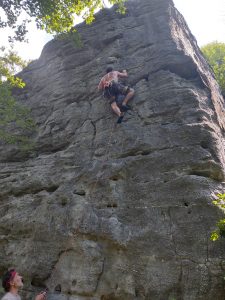 Micah was our lead stud, though. He is a great teacher for all of us. Strange considering he wasn't born the first time I climbed here.  Goes to show that we are and should always remain teachable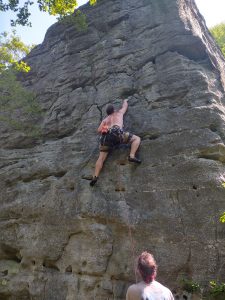 Lead climbing is a whole different animal.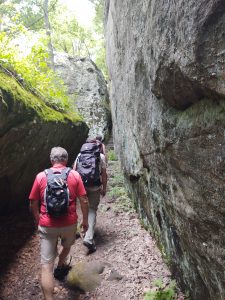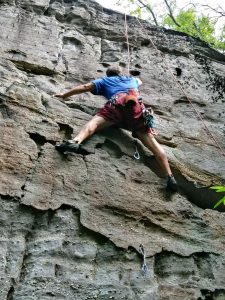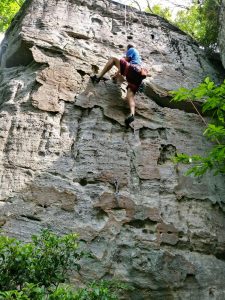 Yours truly lovin every minute of it.
Other than the flies and heat, we thoroughly tore it up.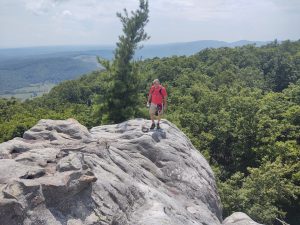 When you end with a view like this, the day is a success. Richard killed it. This was his initiation, like mine. Hopefully he will not wait another 30 years before returning. Because then he would be like 90.