That's legendary triple crowner Bert Emerson there. I was joined by him and Richard for a quick hit overnight on Friday. We left Maryville and headed in for our most used spot.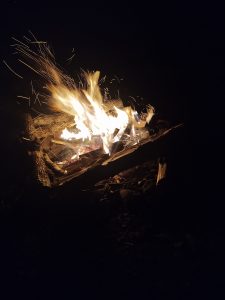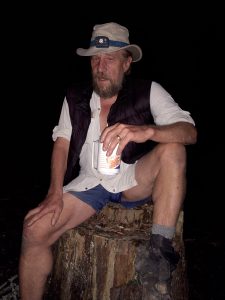 At 71 years of age this guy has not slowed down a bit. Three times on the Appalachian Trail, three times on the Continental divide, and three times on the PCT. Them's impressive stats in anyone's book.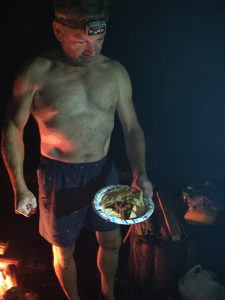 When Rambo is in camp you will not go hungry.
The temperatures have cooled off perfectly. I slept like a log in my new tent. We rose early to get out and back into town so I could begin the second part of my weekend.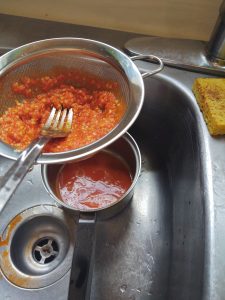 There was some homemade Tabasco sauce to be dealt with. I grew a variety of super hot peppers this summer. Ghost, Tabasco, and Scorpion.
This set me up perfectly for Sunday morning's activities.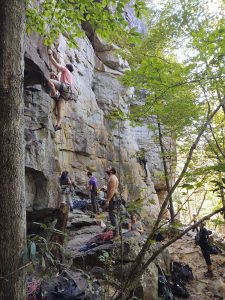 Scotty Bower is making his first lap at the Obed. I was delighted to escort him on his first trip to the area. We had the place to ourselves for a good hour and a half before the mongrel hordes invaded.
Soon we were joined by Micah, Catherine and Mikayla. Scotty had to be back in Knoxville so we drifted on over to the North Clear area of the Obed. Here can be found some great traditional climbing lines along with little used pieces of sandstone.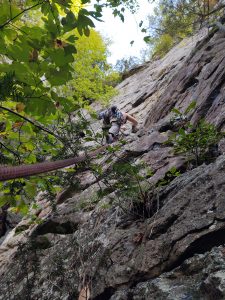 That's Micah putting up a trad line on a route named "Beer 30".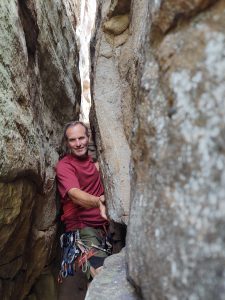 Getting into North clear means negotiating an obstacle known as The squeeze ledge.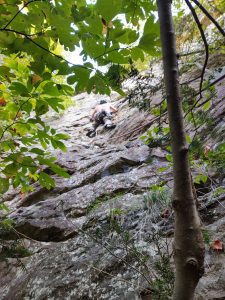 We are so blessed to have this amount of outdoor activity in our region. The Obed is world-class climbing.
I hope that everyone is enjoying this beautiful weather. Backpacking season is on.√