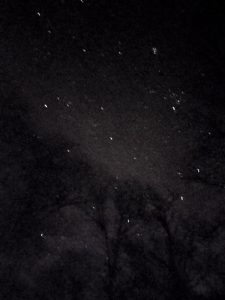 Stars dominate the night on a cold mountaintop evening..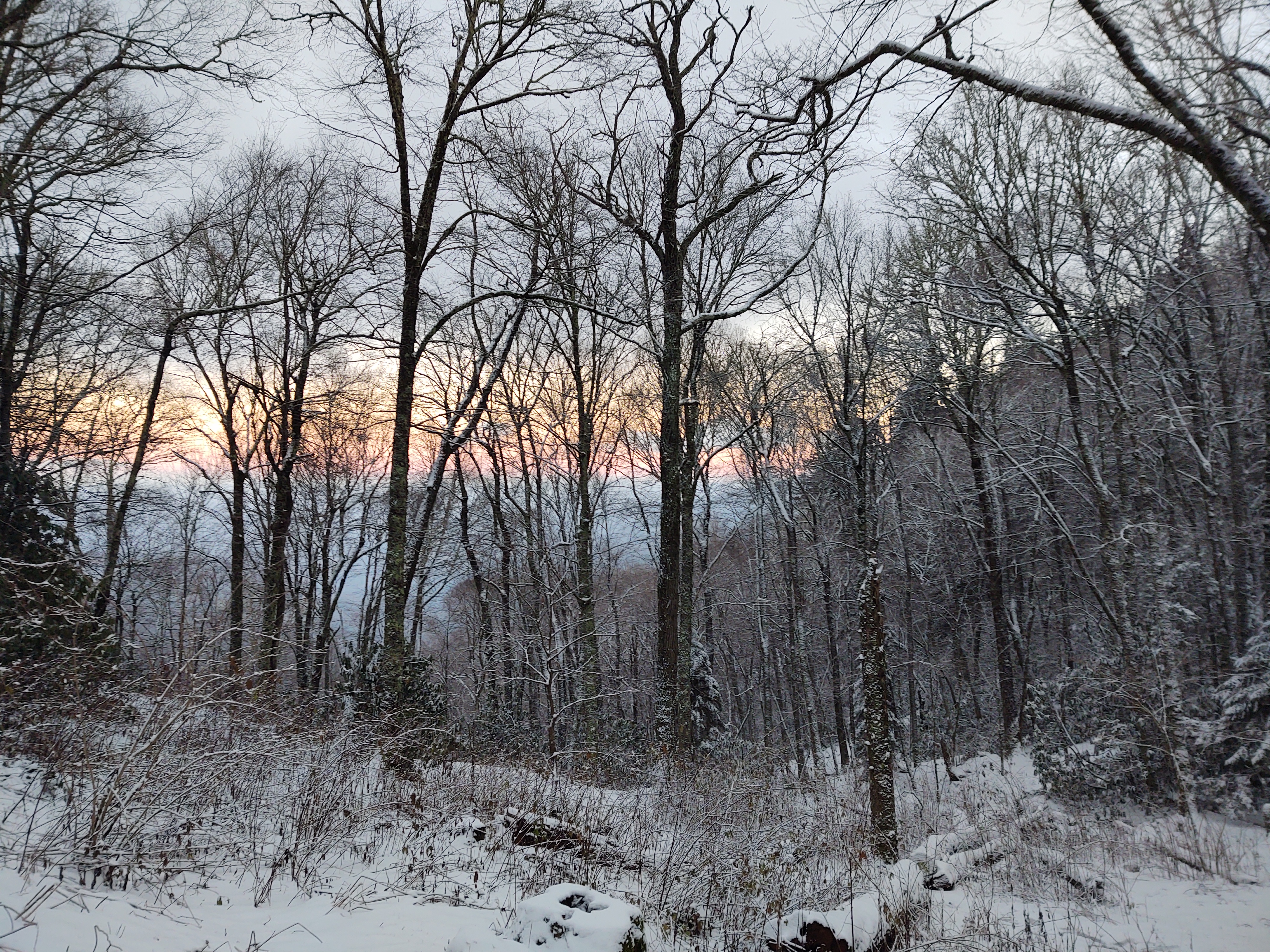 A new friend, Jimmy Dean invited me up to join him. Jimmy hit me up a while back and wanted some beta about getting into mountaineering. He backpacks the Smokies almost weekly.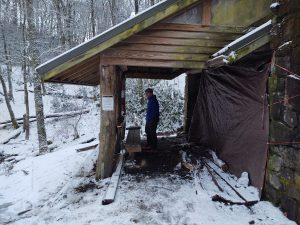 I relished the notion of the years first snow hike. And getting to make a new acquaintance.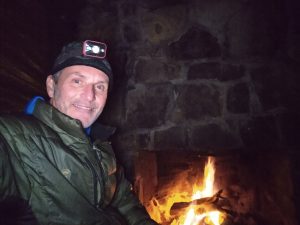 It was more than a little bit cold. In fact, my water bottle froze solid sitting outside the shelter. Jimmy and I were eventually joined by a southbound through hiker named Cowboy from Atlanta.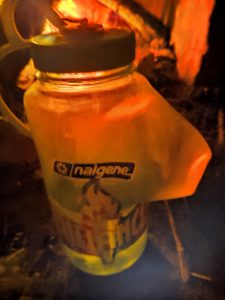 My water bottle froze then grew a nose.
It was a typical Highlander fire and we worked hard for it.
Jimmy showed some outdoor acumen with his fire building abilities.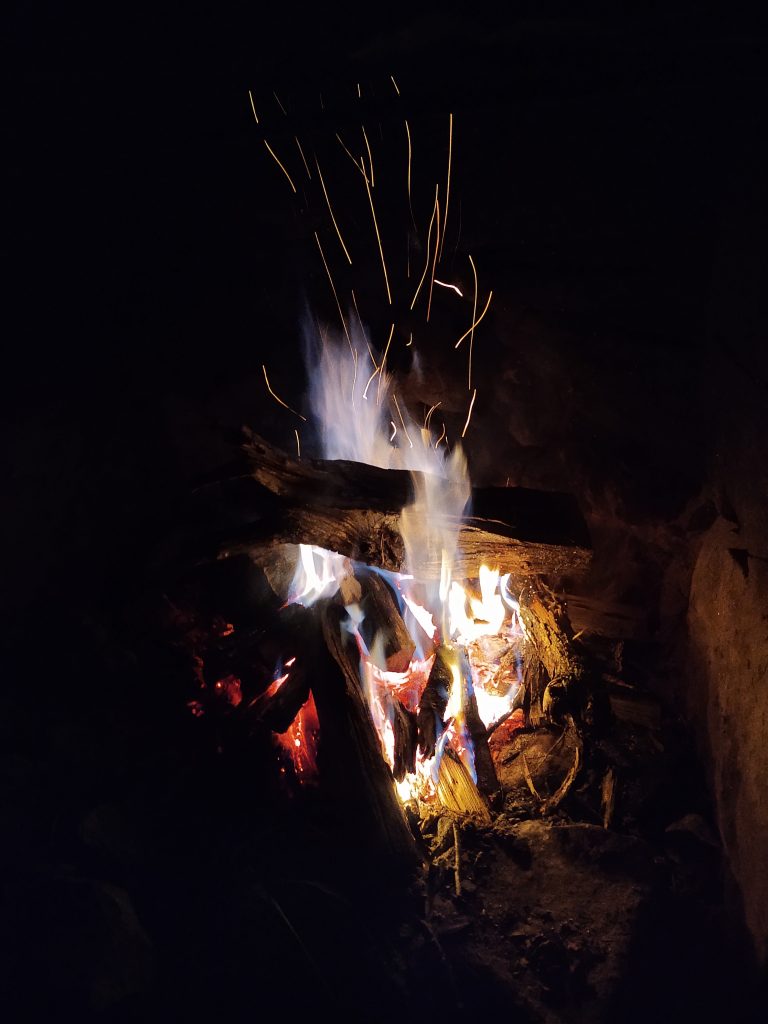 Yes, it's hatchet totin time.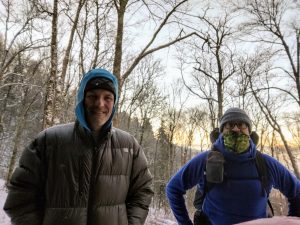 We had an incredible evening atop Cosby knob. I outline my thoughts for Jimmy's mountain ambitions, and for anyone reading this I always suggest starting on Mount Rainier.  (click for a link to our trip there in 2004)
I leave Jimmy Dean to return back out across Mount Cammerer and back down the AT.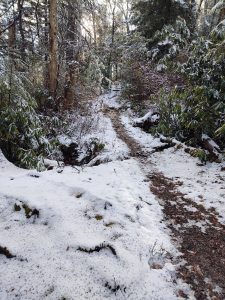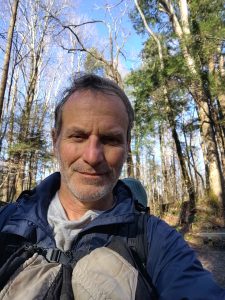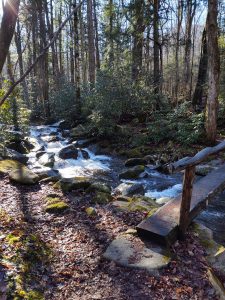 Plenty of traffic was heading up to the AT for views from the tower. And I saw hikers wearing a mask or scarf and exercising social distancing. That is encouraging.