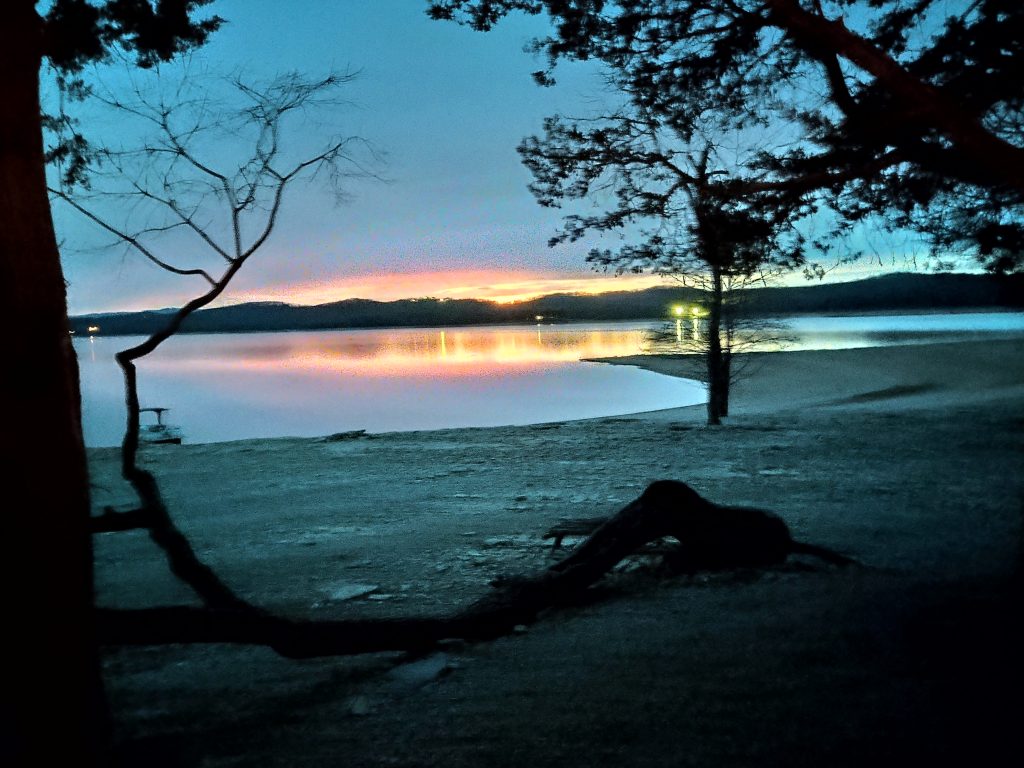 In a change of venue, we accepted invitation by John and AJ to join them on Norris lake.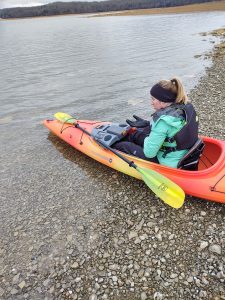 This was Kelsies kayak's Maiden backpacking voyage. so we took off on a blustery Saturday morning with snow in the forecast.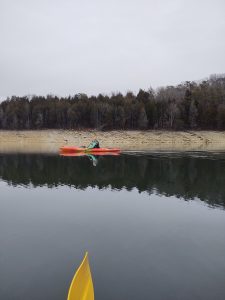 it took a bit of cipherin for us to ascertain  exactly their location, having never been there.
We put in at big ridge State Park and followed the tributary up into the main channel.
We were greeted by John Dempsey and our new friend Al who also paddled over.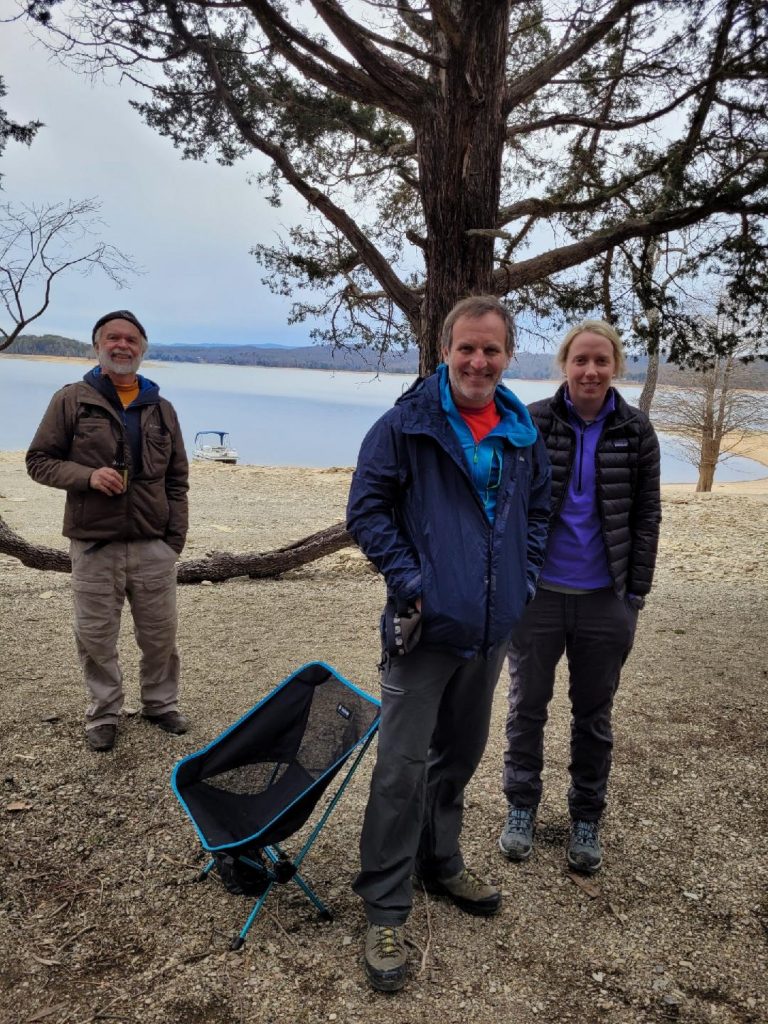 I felt like contestants on the next episode of survivor. And finding them was the first test.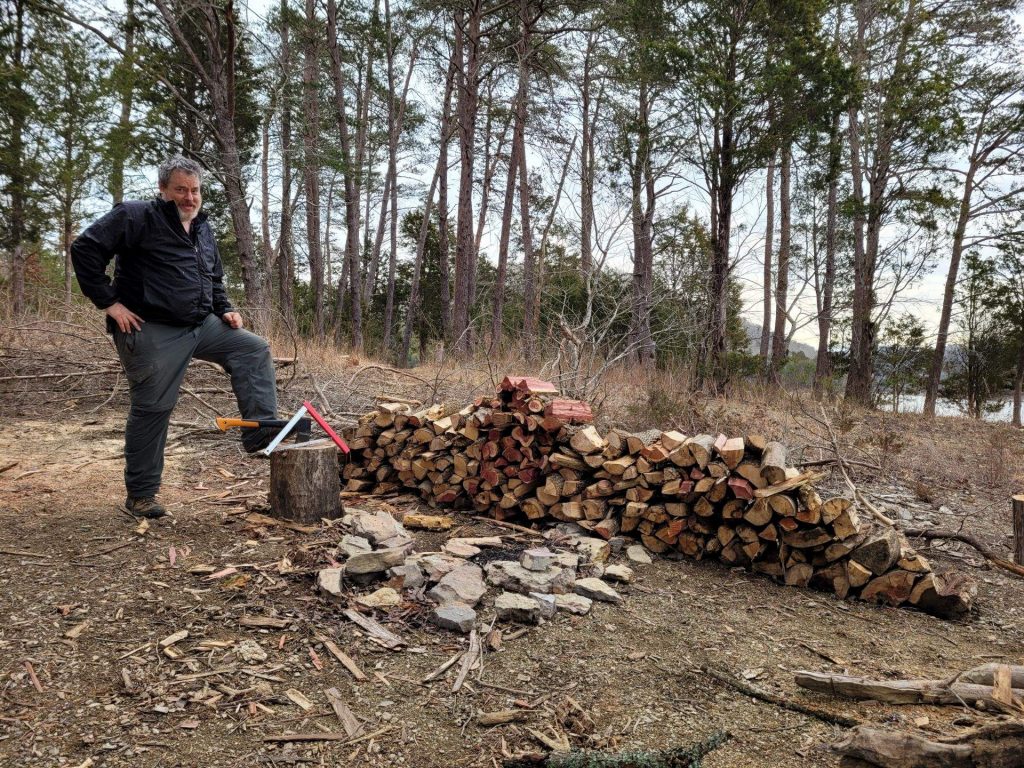 You may never see another gathering with this amount of wood, stacked and split. Of course AJ had been there with John a day earlier.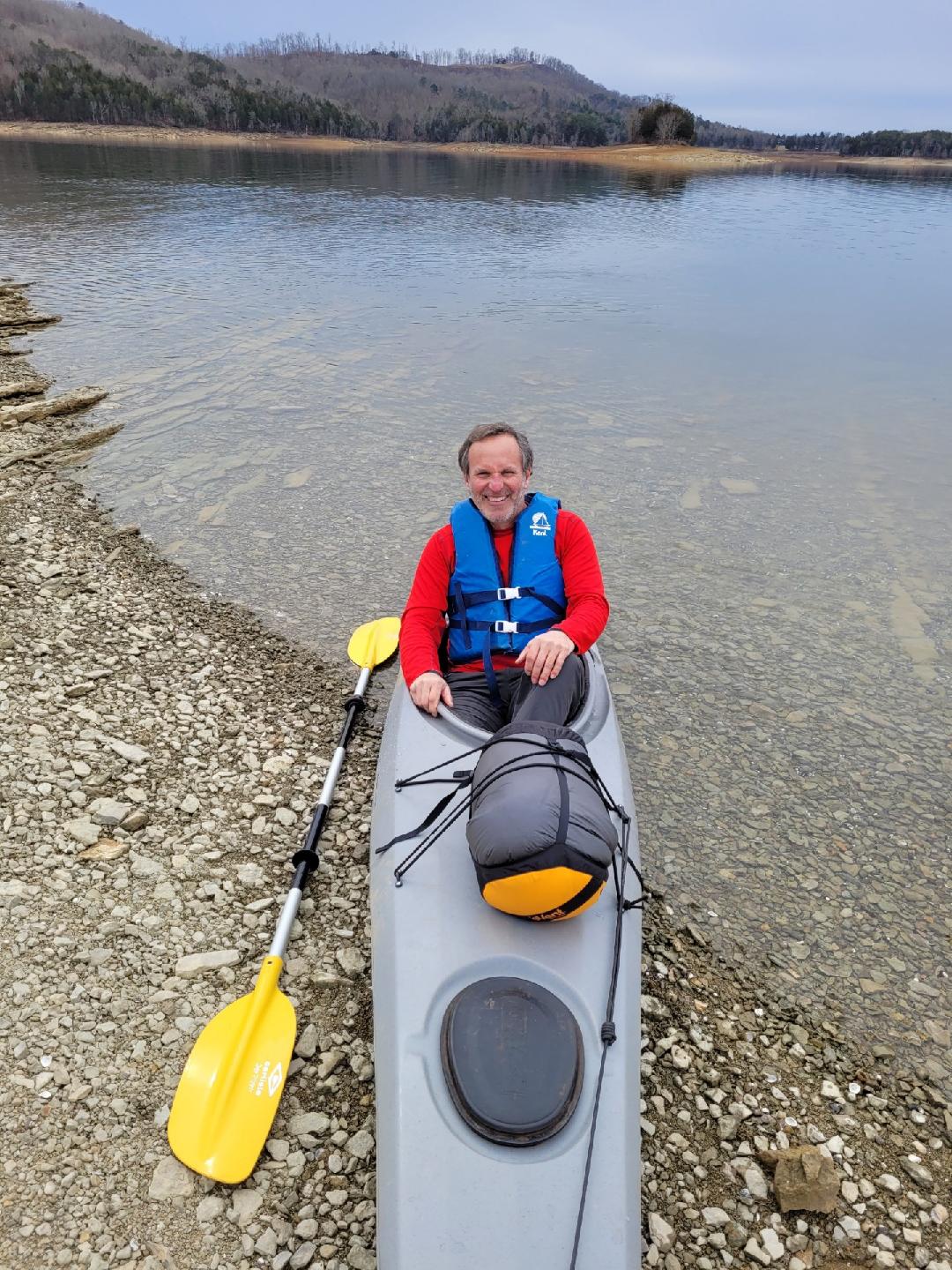 It was a good look for this kayaker to find the roaring blaze.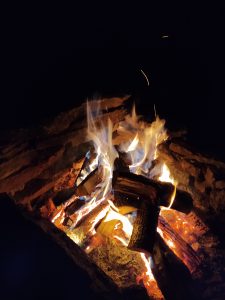 We enjoyed the singing competition. Jon stole the show.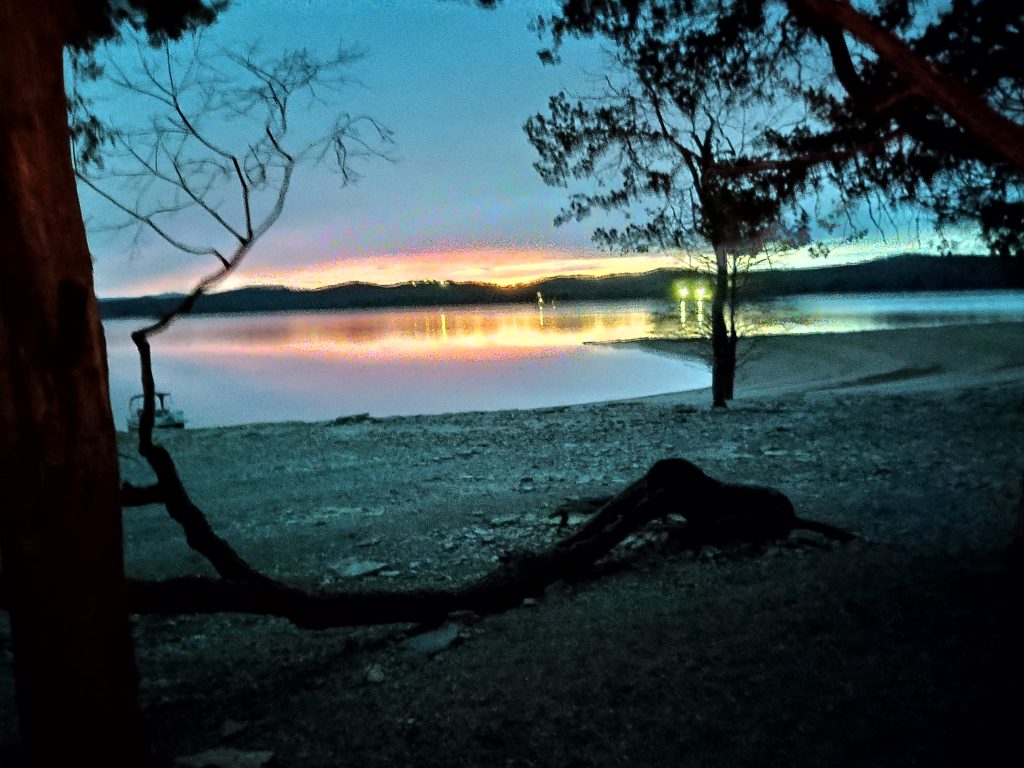 Prior to sunset, after setting up camp, Kelsie and I decided to walk the perimeter of the island. I think the entire loop was about a mile.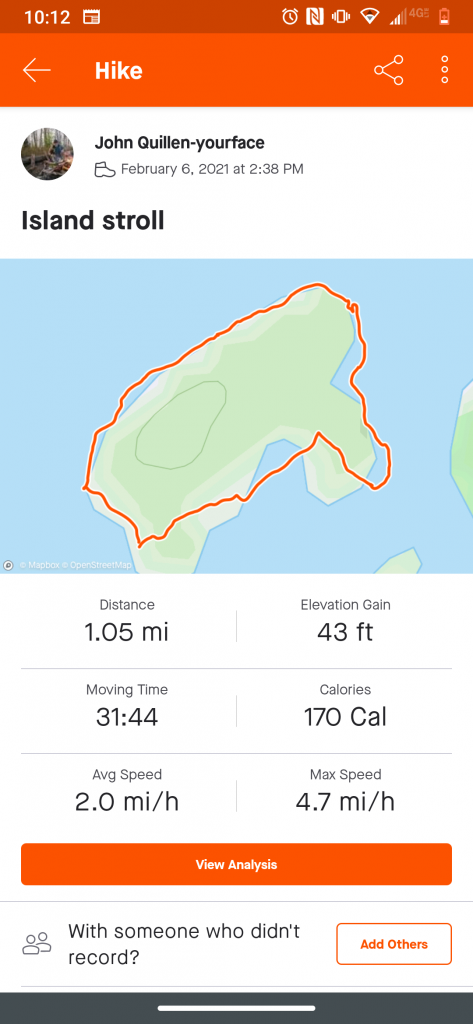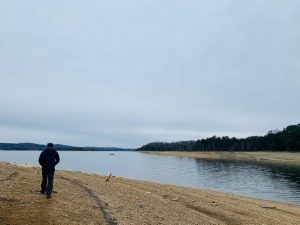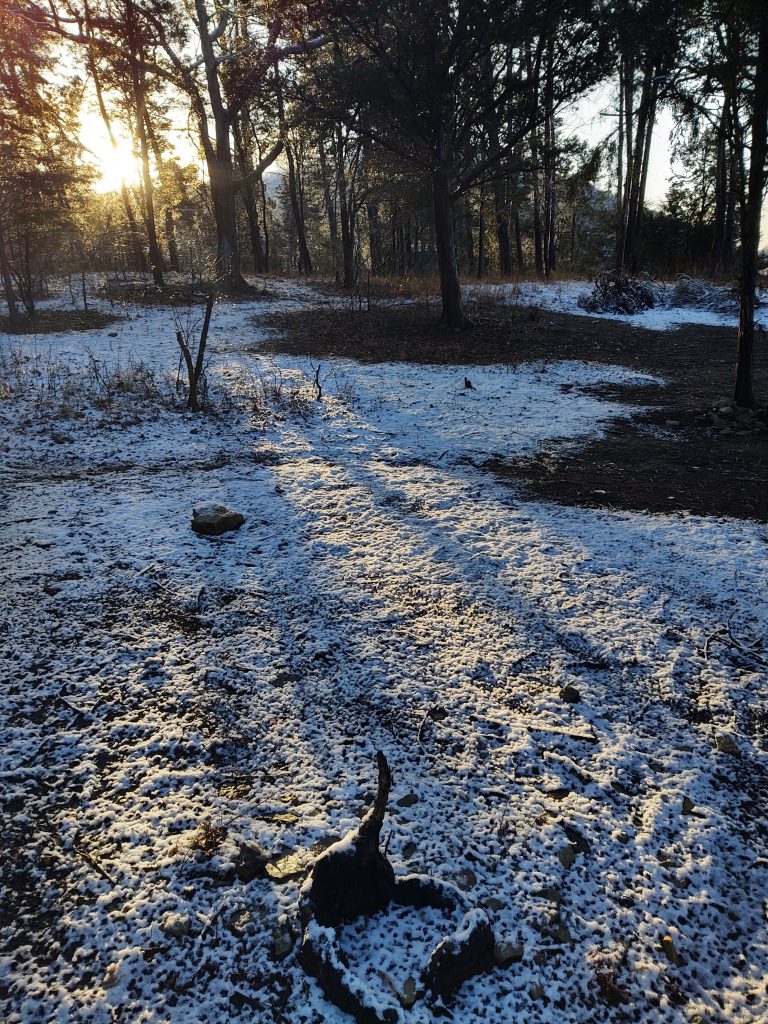 It snowed through the night and the heavy snow was hitting the tent  mocking rain.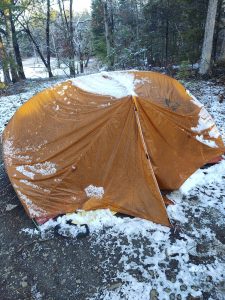 It was cold that morning. Reluctantly, we packed up and started our journey into Big Rdge.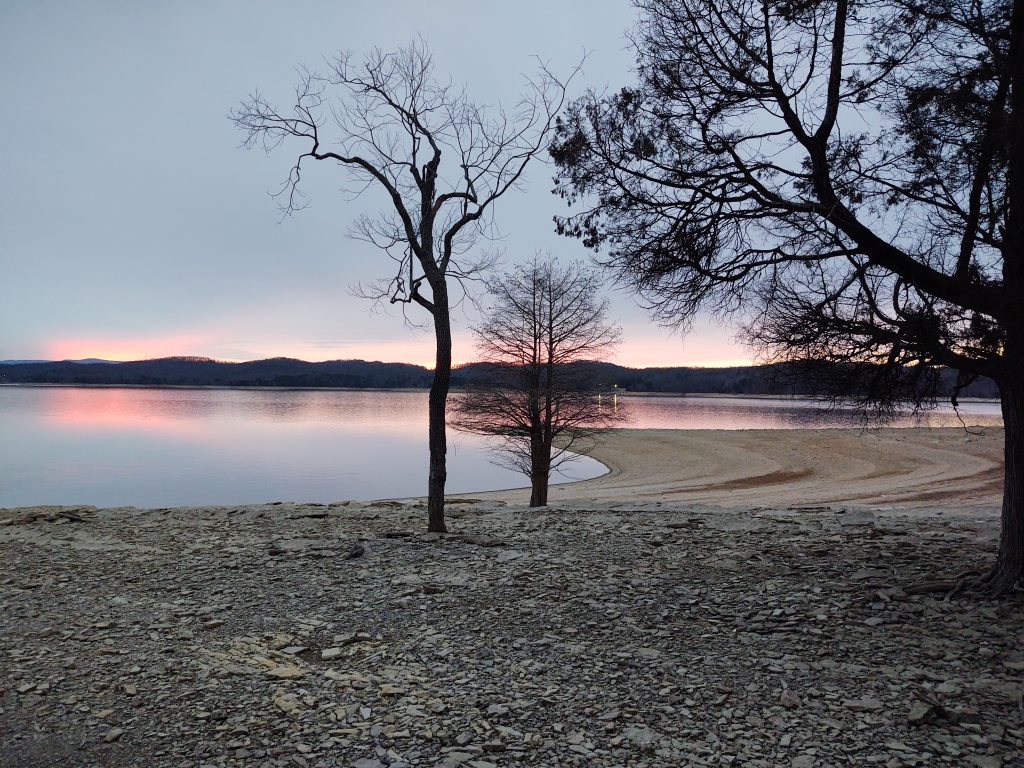 And so the sun sets on another, splendid Southern Highlander adventure. It was great to see AJ and John again. Meeting our new friend Al was a pleasure and it's always nice to spend time with Kelsie.
Let's end with one of the greatest, most masterful guitar solos of all time.