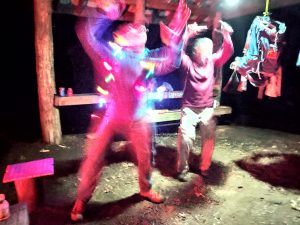 There's really no way that I could not lead with his photograph. I'm not going to mention the names of the individuals involved at their request.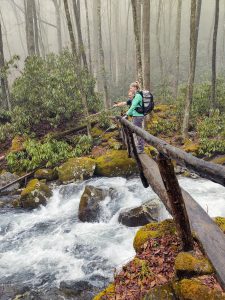 Though the weather was quite terrible in the valley we found and cracked open a window up in the mountains. Richard and Kelsie dropped down from newfound Gap. They got their sweat heifer on. I graciously  offeredto drive her vehicle into Carolina and come up from the bottom.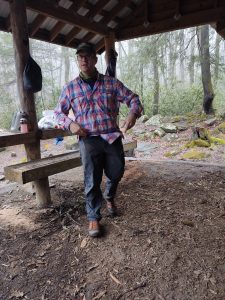 I met the flying sausage and Robert who were already there.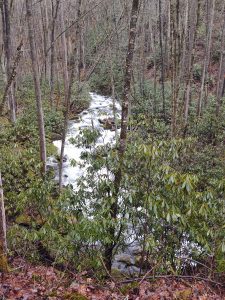 Lots of water had come through Luftee.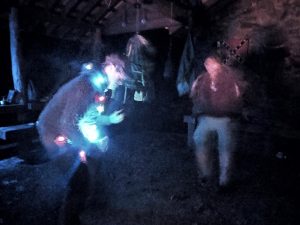 Our numbers were small but our fun was large.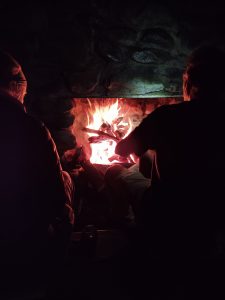 And our fire so delightful.
I've spent quite a few nights in Kephart shelter.
Feels like a Carolina winter home.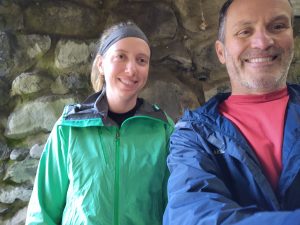 These Young un's are always happy to be out in the snow in the Smokies.
So in the spirit of buck dancing and merry making let's go to Andy Griffith and The Darlins. you true bluegrass people out there know that they are actually the Dillard's from Missouri. They're all dead now. But they certainly left a great legacy here with this one.
Www.youtube.com/watch?v=xRsjszrf8xA