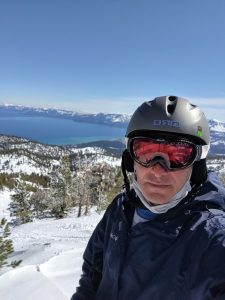 After last year's debacle it was nice to finally get to spend some time on the snow and in fresh powder.
Tahoe did not disappoint.  Travel during the pandemic is rather taxing, though. Be prepared for mask requirements on the slopes and physical distancing enforced out West. Not that United is doing anything to lessen airplane crowding. Both my flights out were full as well as the return journey.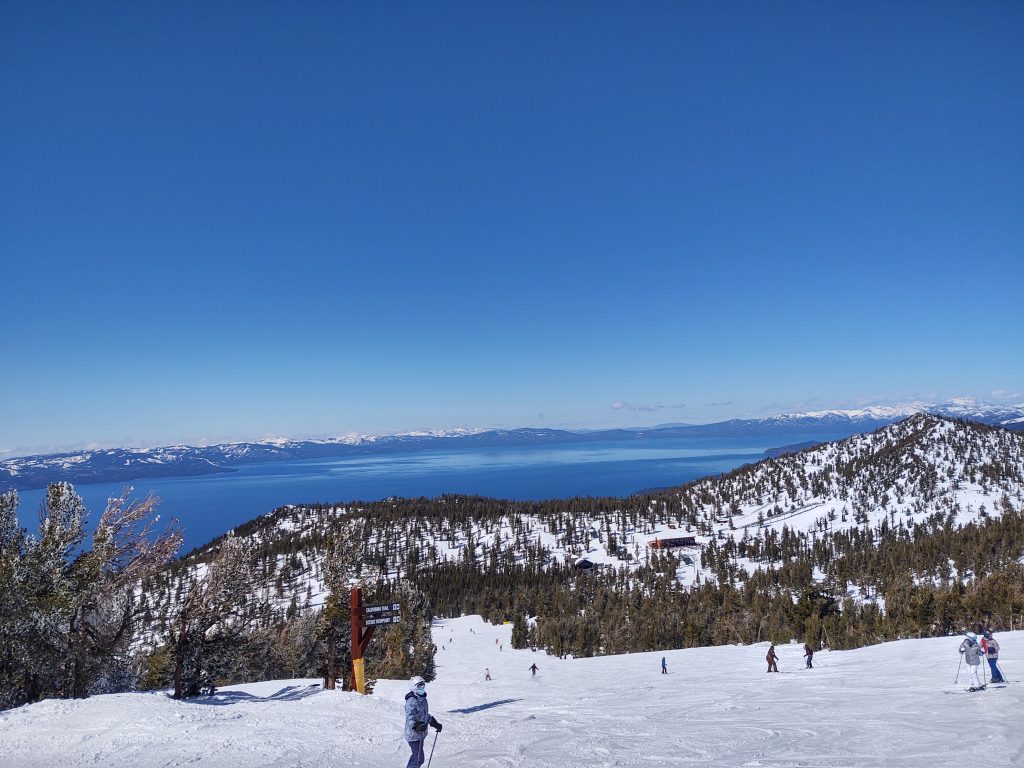 I went out there to get powder time and powder was what I got. My first day of skiing it dumped about a half a foot.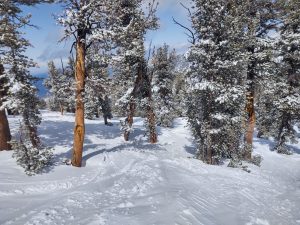 So I danced between the trees.

Sometimes getting distracted by the view.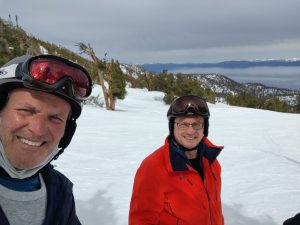 This is my new friend Gabriel Popescu. We skied at Heavenly one day together,  then ran around town that night. He is a professor of geography from Romania.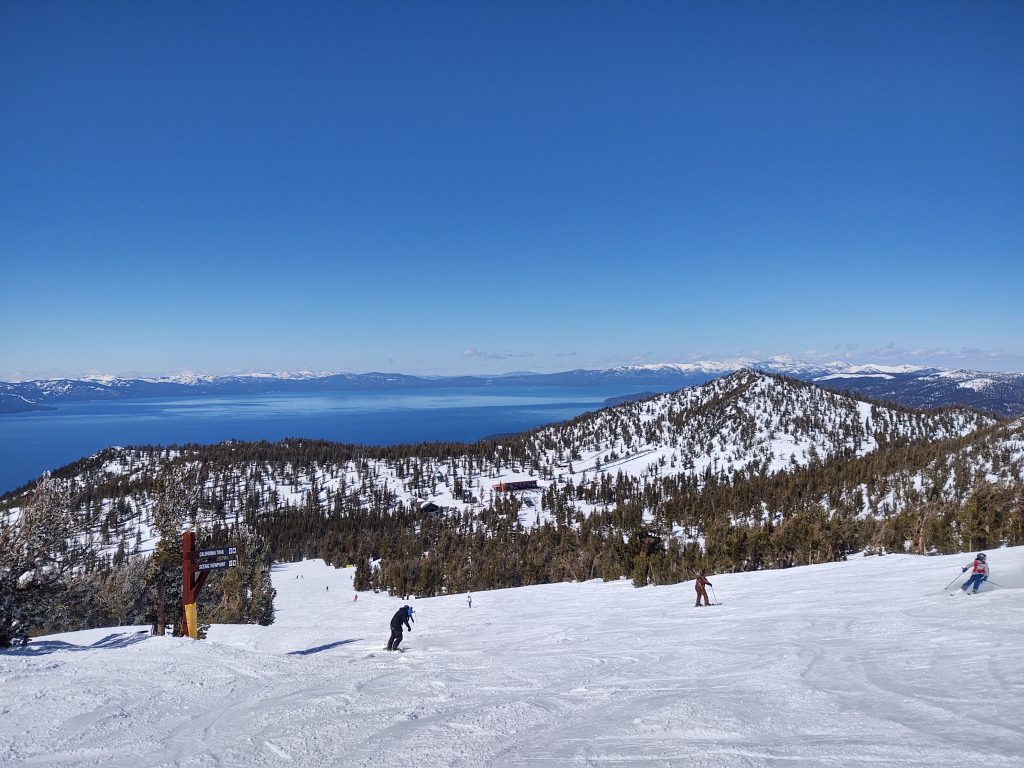 After skiing for a week solid my legs were a little rubbery so I had to slip back into Carson City for some time at the hot springs.
People ask how I can take these seemingly extravagant vacations. The answer is I travel cheaply. I had a season ticket already paid for. Airfare was $300. My rental car was $147. Each night I would hotwire a new hotel room depending on what was the lowest rate. I do have my standards and by low rate I mean lowest rate casino hotel. This means that I ended up staying at The Montblue for the majority of time.  Also stayed at the 3 seasons for a night. Then I stayed at the Federal hotel in Carson City for a couple of nights. Not many people know that cheaper rooms are to be had in Carson City which is about 30 minutes away. Again having a car is key to this kind of flexibility.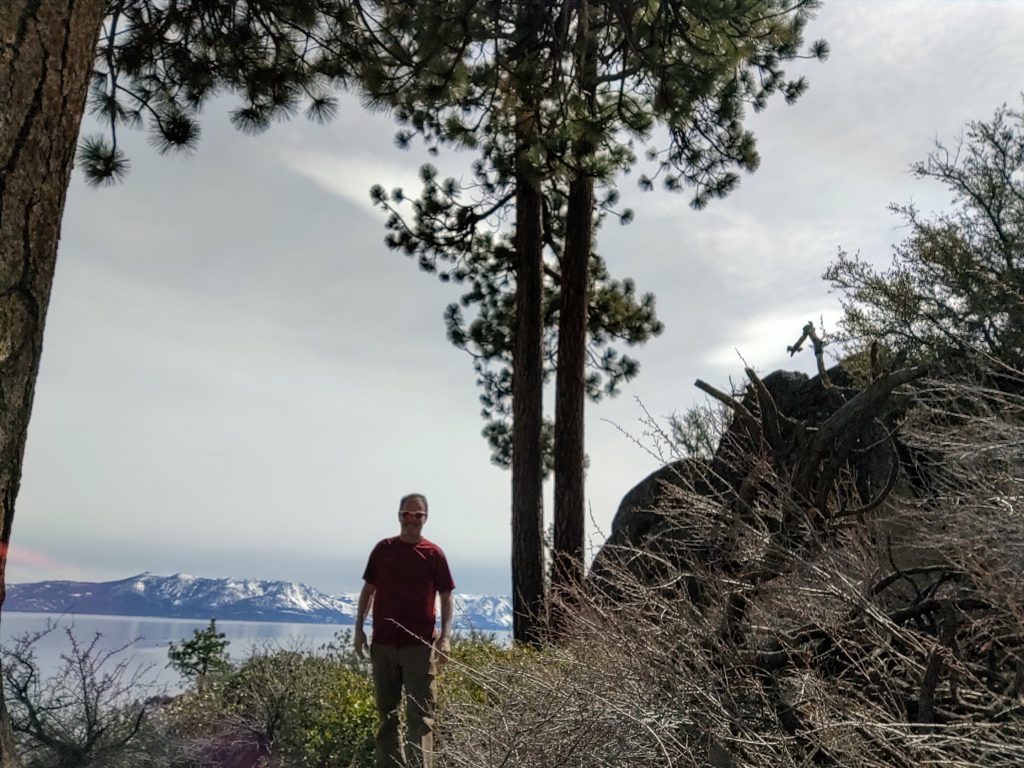 I can always make time for a scenic excursion.
But my primary focus was to ski myself into rubber leggedness. With two powder dumps during my time that goal was reached
I didn't even really go out to eat, just bought groceries and made breakfast and sandwiches.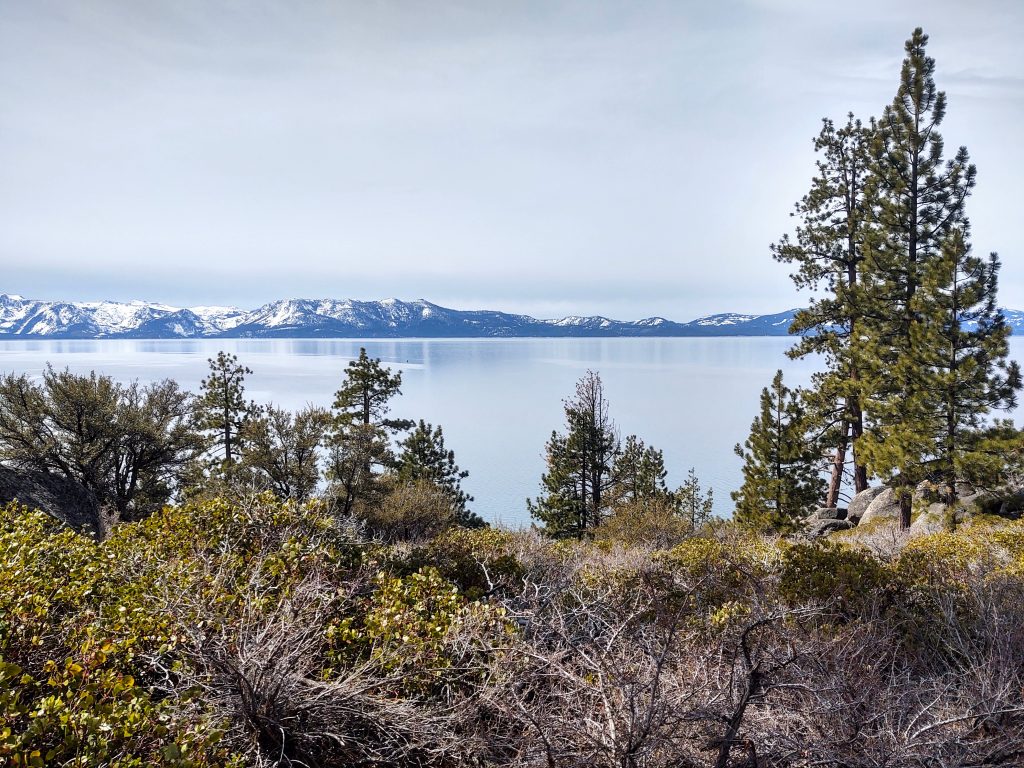 You can travel cheaply when you travel alone. I tend to ski like some people gamble. Obsessively. So on a typical day I would try to get in at least 14 runs from top to bottom. This is something I've never been able to do when skiing with groups.  By the time I would make it back to my room at night there wasn't much energy left for anything else. And that's what I call success.
I did reward myself with a final departure meal at the Sage Room. This is Tahoe's finest eatery in my opinion. If you're ever in South shore be sure to visit this unrivaled steakhouse experience.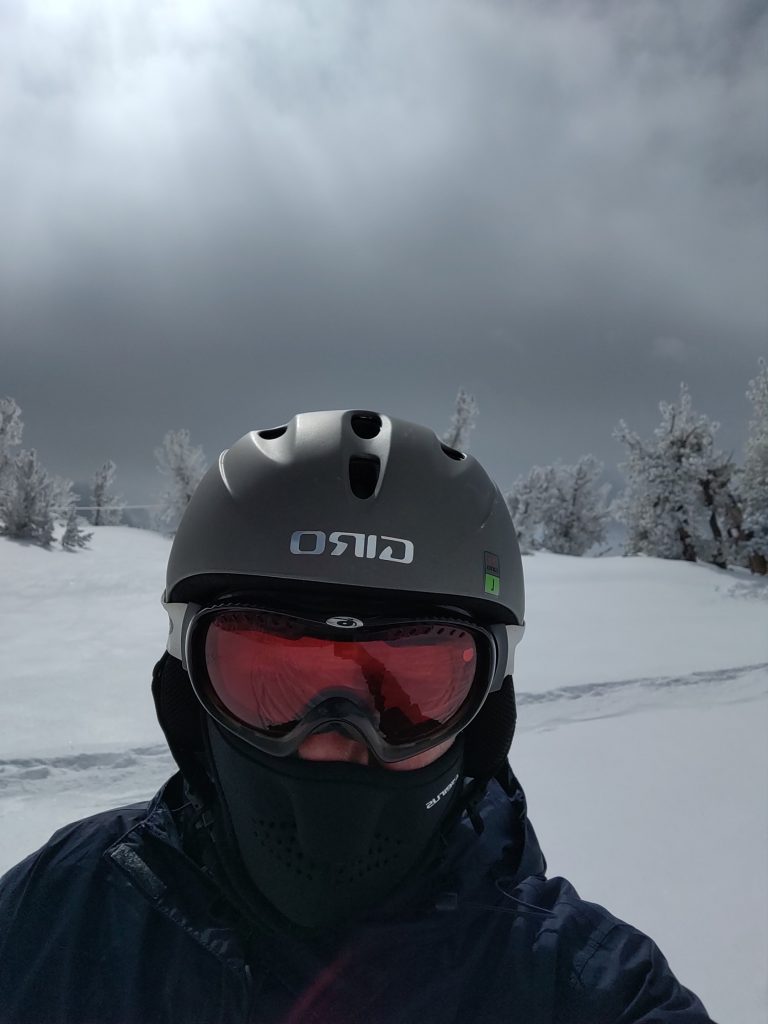 I would also like to give a big shout out to Rip N Willie's where I've been renting my skis for the past several years. They always do me right and this year  put me in a pair of k2s that were the best sticks ever strapped on my feet.
I suppose you could say that I was definitely in the mood.