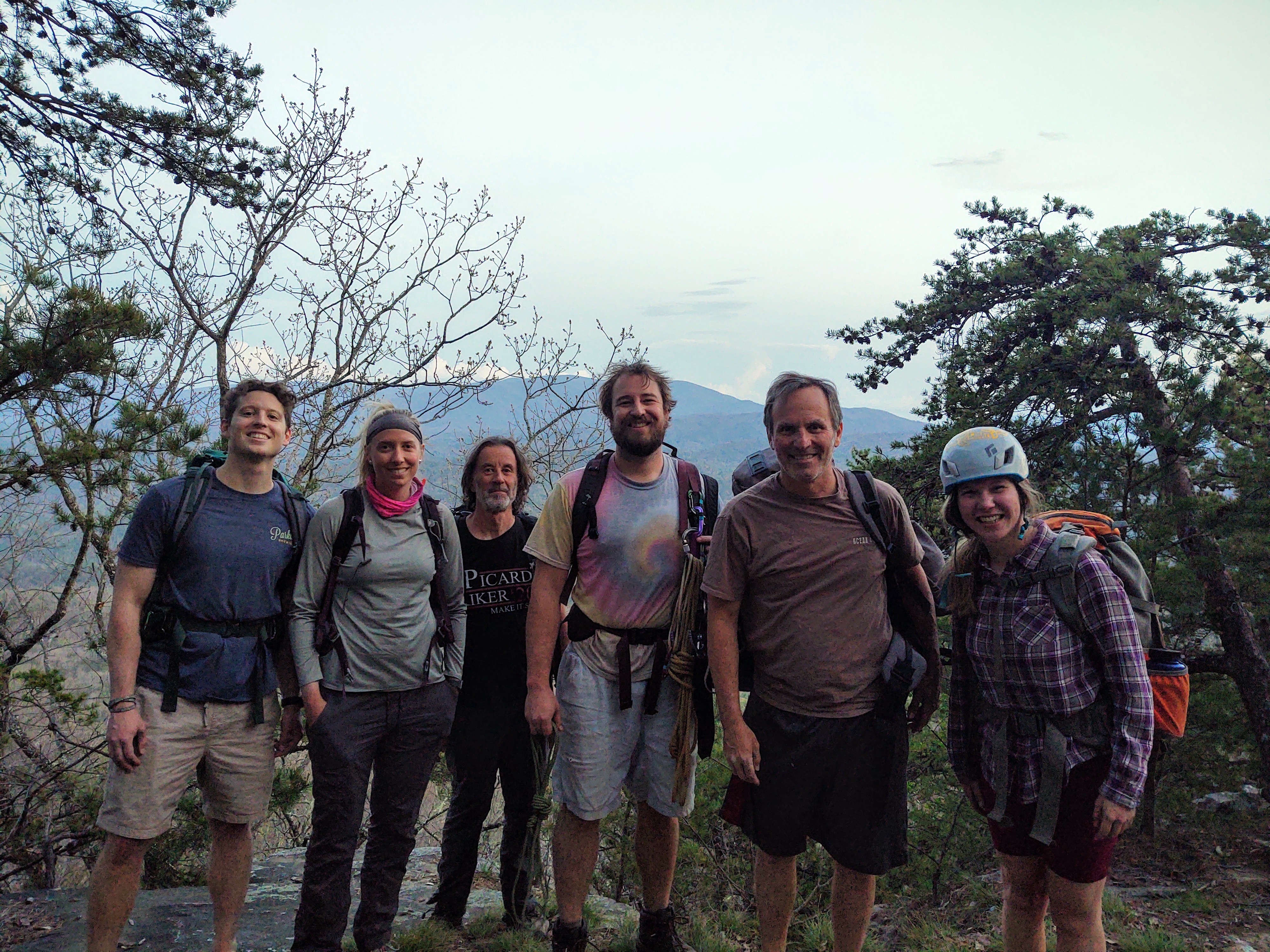 Its been an active outdoor week or so for me and crew. I really appreciate everyone's comments on our Jeffrey Hell epic from Blue Ridge Outdoors Magazine. It was as much fun to write as it was to explore.  I'm going to skip around some, so forgive me. This is a shot from Look Rock on Friday afternoon. Micah and Frank escorted us back to a place I haven't climbed in 30 years.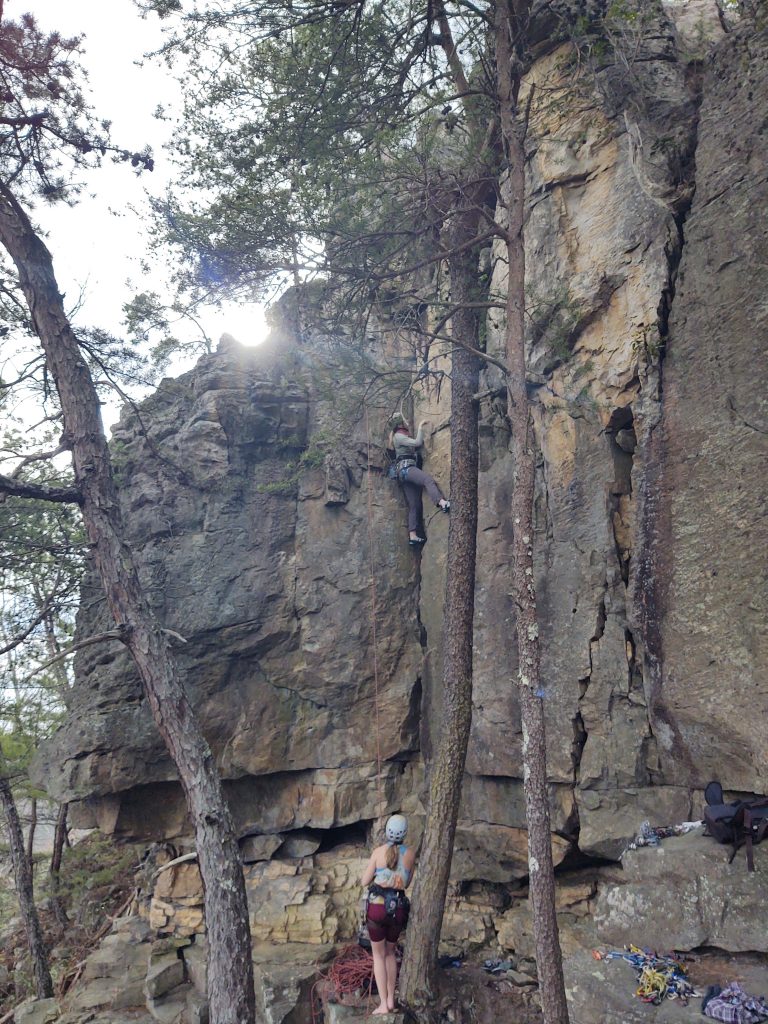 Cat belays Kelsie on this wonderful sandstone face.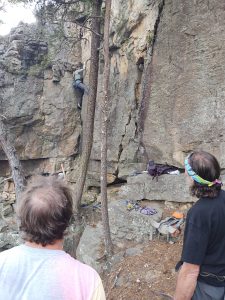 Frank and Micah appreciate this hidden gem. We did interrupt a wedding proposal atop the rock inadvertently.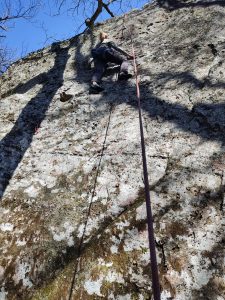 Yesterday found us returning to Black Mountain for some solid Cumberland trail climbing.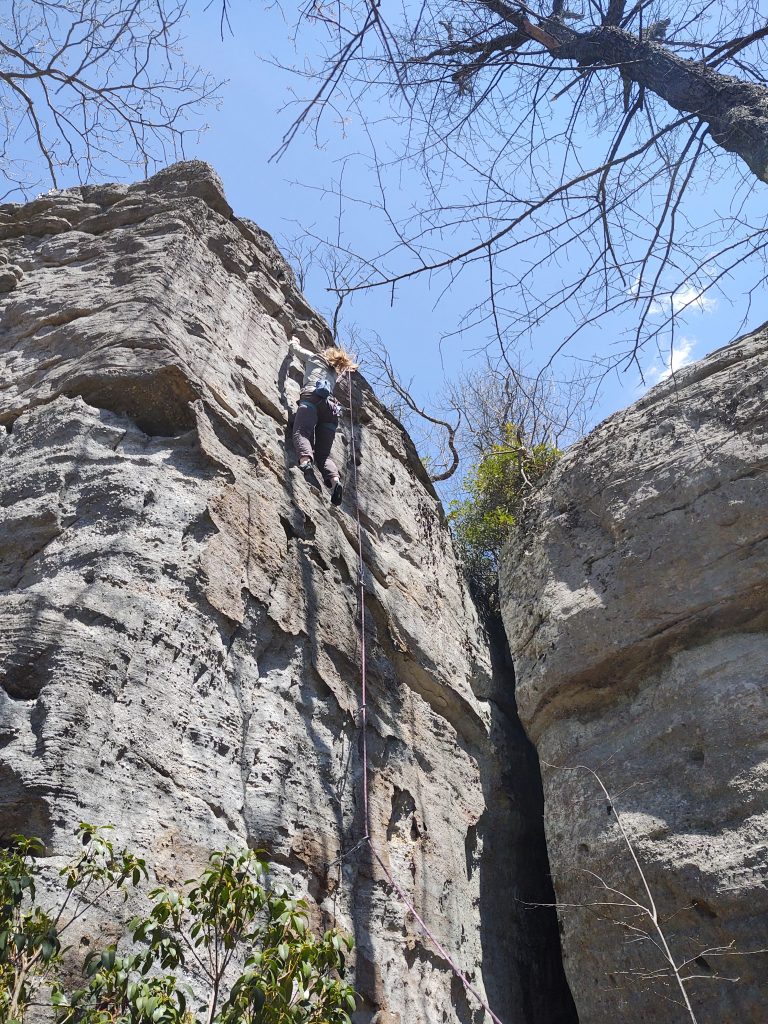 I love this place more every time we visit.
Jimmy Deane catches me on Tiches Wall.
We were joined by Scotty and Frank Cook in addition to Micah and Kelsie. A perfect day for climbing.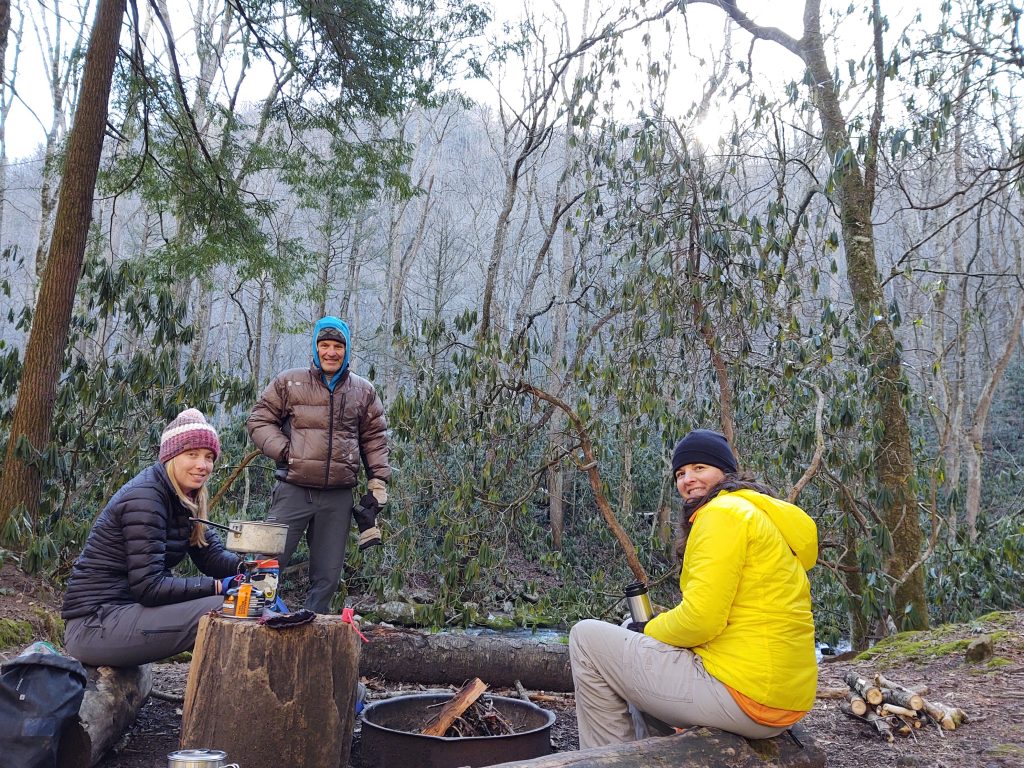 Good Friday found me, Ronda and Kelsie backpacking into Walnut bottoms for a very chilly night beneath the stars. It was great to return to this place of so many Highlander epics over the decades.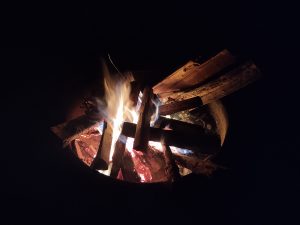 It was crowded up there but we had the best fire for certain, and excellent company. I slept like a baby beside Big Creek that night.
Twixt all this fun was our usual Tuesday climbing which has seen a decided spike in popularity. Add in a couple of road bike excursions and that has left little time for blogging.  Easter was tremendous as I enjoyed church and a magnificent dinner prepared by my Mom and Aunt. Just couldn't ask for a better couple of weeks in E. TN. How fortunate we are to live in this outdoor mecca.
Let's conclude with the best live version of this song ever done. Because at this point, we are definitely Reelin in the years.