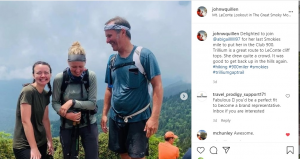 To see a better version of this photo, go to my instagram link here.  https://www.instagram.com/p/CRu1XQbMu0h/
As you can see, we had a great time helping Abby finish her last mile in the park She is a real go-getter, just like Kelsie. These gals were super-motivated and did all their miles in record time. Kelsie was about six months and Abby about seven or so. We ascended Trillium behind the Llamas.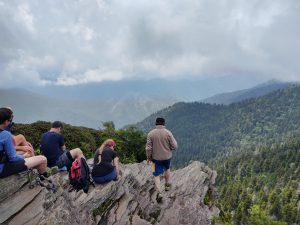 On Sunday, we hit the Obed and climbed Tarantella. Thank goodness we had Scotty as our rope gun. I can't lead that one right now, or forever, for that matter. It's the pumpiest route at Lily Bluff at my level. We enjoyed a nice swim afterwards.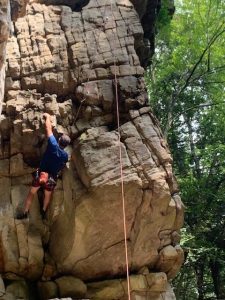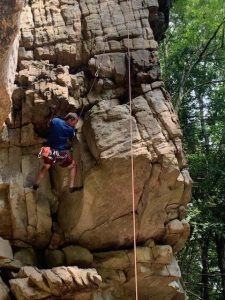 Tarantella is a 5.10 and it's so super pumpy. Kind of surprised we had the bluff to ourselves.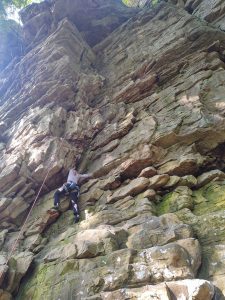 Kelsie heads up the infamous rocking chair. 5.9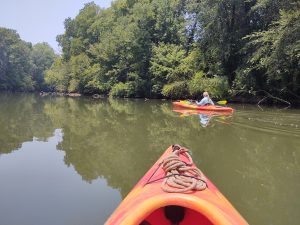 And, on Friday, Kelsie and I took off for a paddle down part of the Little River. We put in at the Water plant in Alcoa and floated to Rockford, What a delight to be on the river with no company other than cranes and heron.