Don't let the beautiful photograph fool you, we climbed 4,000 plus feet in the monsoon rain to get to Mount Sterling on Friday.
You may recall my friend Marina from the first Gap C&O bike trip. She was riding solo from her hometown in Pittsburgh via Smolensk Russia.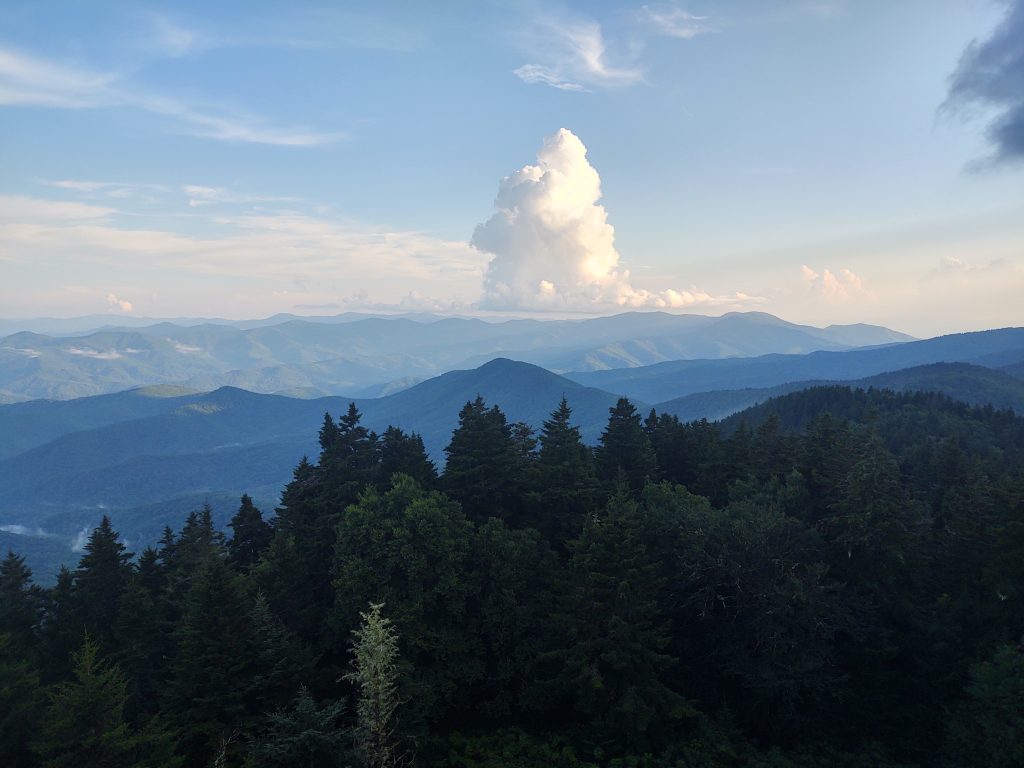 I was waiting for the news report of the bomb.
Apparently the only bomb was a cloud that dumped all of its contents on us as we climbed and climbed and climbed.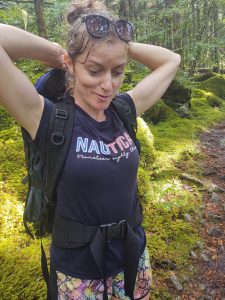 She's a good sport, but Marina is a former Mountain guide in the Caucasus of Russia.
This is a person who rode by herself from Pittsburgh and followed us all the way to DC then turned around and rode all the way back.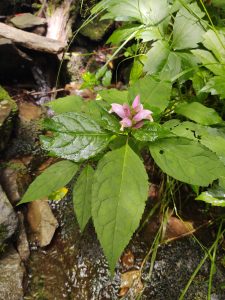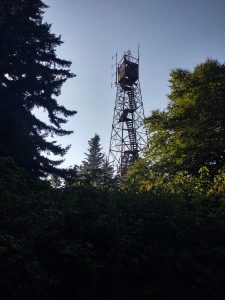 During the times of respite from the rain we had some pretty views.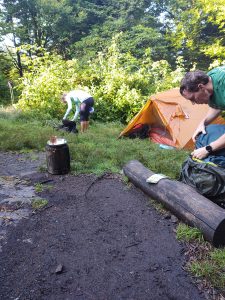 We were joined by a couple and their four year old daughter who climbed that mountain, also in the pouring rain. That little girl is one tough bird. I never heard her cry or complain one time. Most people I know don't  climb Baxter Creek up hill anyway. But this little girl marched on in her crocs, smiling the entire way.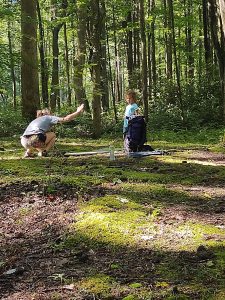 Bryn and Marina were fast friends.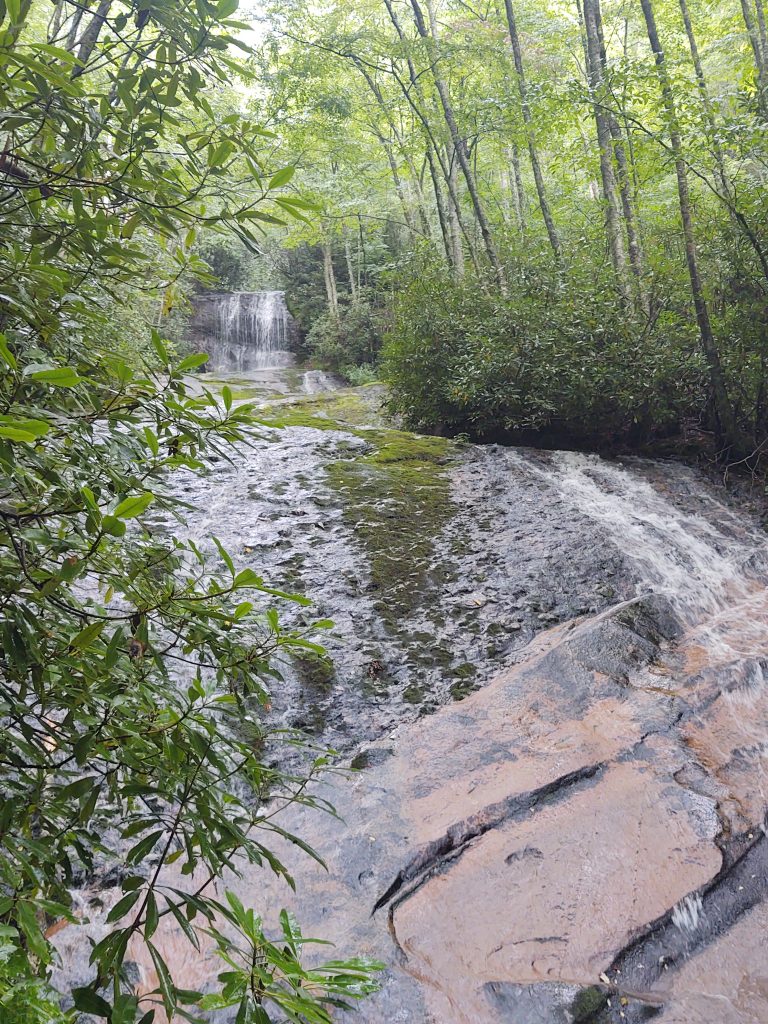 The next day we took off down Mount Sterling ridge and came to the Swallow fork Trail. It probably would have been wise for us to drop down Swallow Fork instead of taking on the rest of Sterling ridge, Balsam mountain and Gunter fork.
But Marina wanted to do some mileage. And why not? She came all the way to Tennessee so I wanted to make sure she got the full Smokies experience. We had barely set foot on the Gunter fork trail right up from Laurel Gap shelter when the second monsoonal deluge began.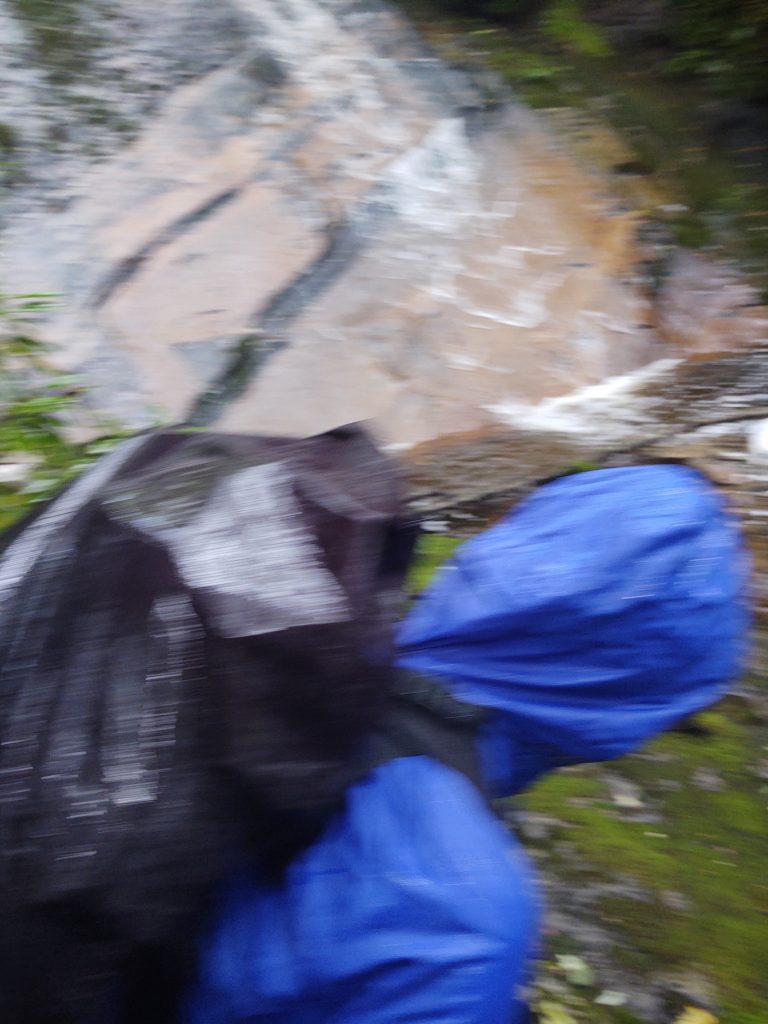 One of my favorite swimming holes is at the bottom of Gunter Fork. Marina took full advantage of it as we were already soaked to the bone. It was one of the weekends where you forgo any notion of walking in dry shoes, socks or boots.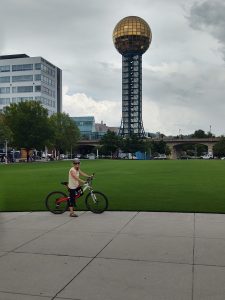 We made it out of the Smokies alive in time to get back the following day to enjoy a bike tour around the city of Knoxville. Of course we were dogged by a rain during that event as well.
I hope everyone is well.  Let's enjoy some music. Can you believe this is Paul McCartney?