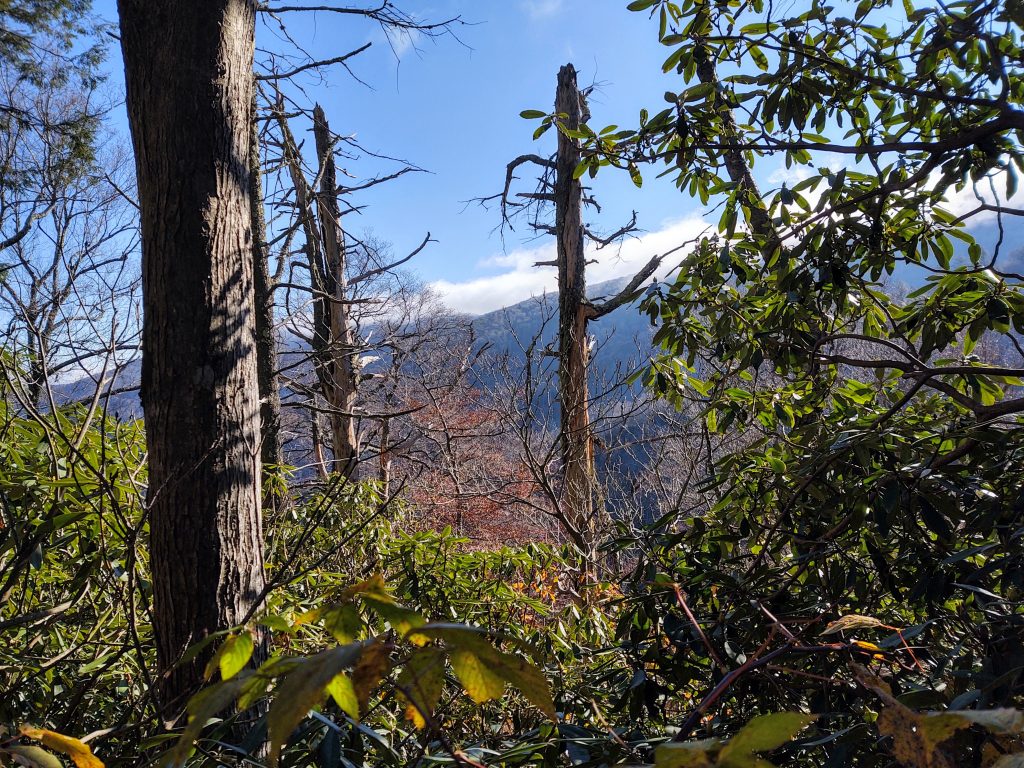 I got some alone time in the Slickrock. This photo is looking towards the Hangover on a frosty morning as I departed to finish my loop on Sunday.
Below is a  repost the text of my Instagram write up about this trip . I've been derelict in posting of late due to a chronic sinus situation. It started two weekends ago while we were backpacking up at the Big South Fork. Sinusitis is my cross to bear along with holding the record for number of Covid infections. Zero immune system, I reckon.
Here are a few pictures from that BSF outing two weekends ago.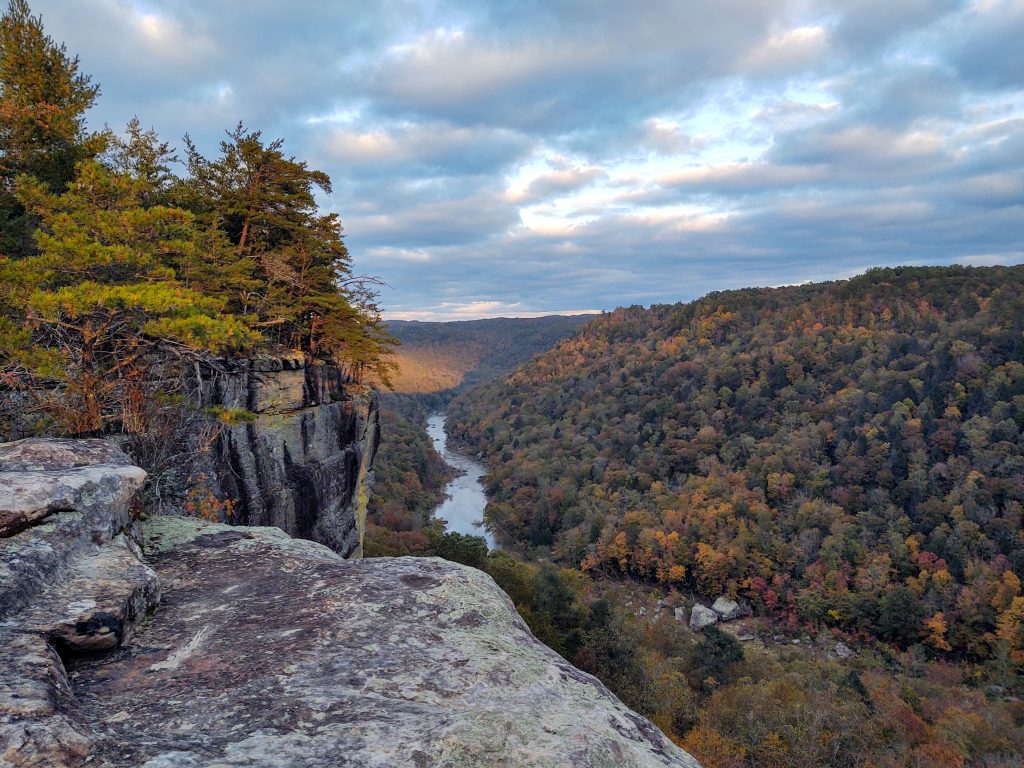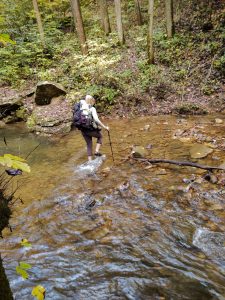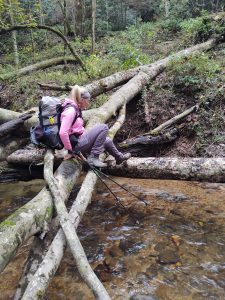 I will mention the lack of trail maintenance in that area. It's only been a couple of years since I went to this place and it is amazing how the national Park service has let this run down. There are blowdowns that have obviously been there for at least two and a half years. If this were some kind of remote interior trail I might understand the neglect. But it isn't.
Due to the illness I acquired on this trip I had to miss the following weekend but was able to get out and enjoy the Fall festival at Baker Creek.
Fast forward to this past weekend and I needed some outdoor alone time.
Also wanted to finish some miles over in Slick Rock..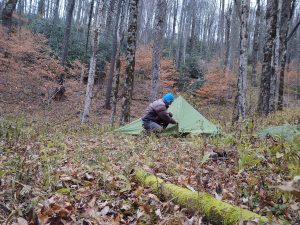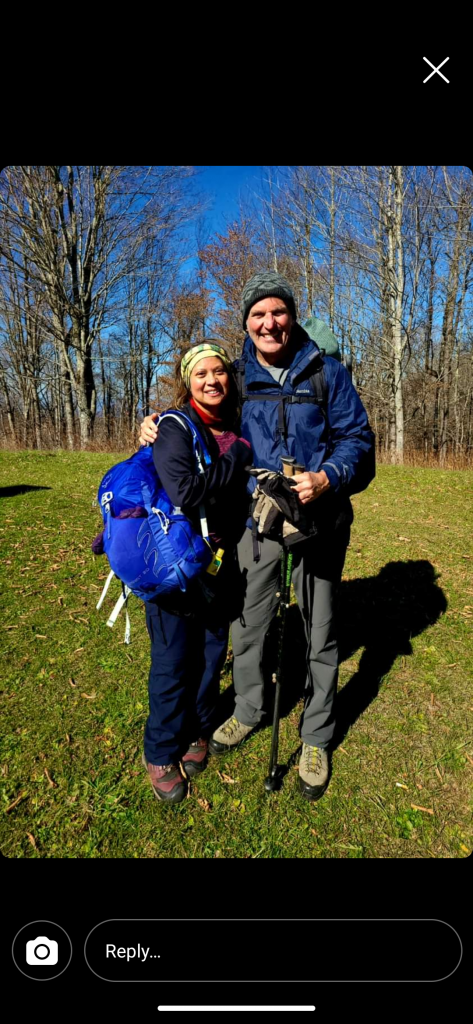 When I walked out of the slick Rock wilderness I ran into two friends Tim and Angie Sexton. It was a perfect ending to a great 2-day outing. Cold Spring is a great Trail and makes a good loop when combined with the Fodderstack.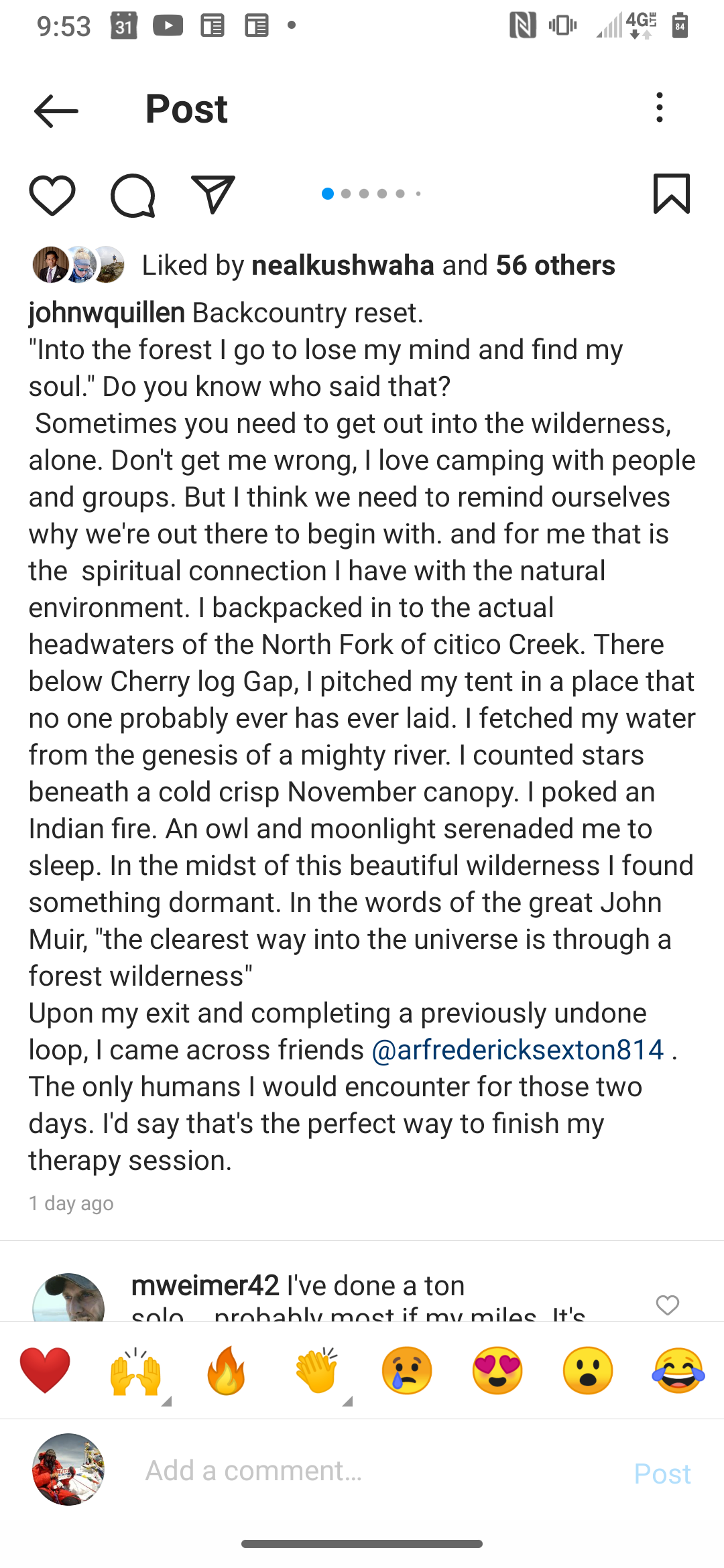 Yes it's a cut and paste job. You can see the full post over on my Instagram feed. But I thoroughly enjoyed my solitude in the backcountry.
Now, in case you haven't heard I've been asked to organize a climb in Ecuador in late February. I will be leading a group up beautiful Cotopaxi. we will spend a week acclimatizing on subsidiary peaks staying in beautiful downtown Quito. Your total land cost for 9 days on the ground is $1,300. this includes local guides lodging breakfast and transportation. It also includes all gear on the mountain. I challenge you to find that deal any better anywhere else. Here's a link to our itinerary and I will be leading this group. Please let me know if you're interested as we need to finalize our details. Cotopaxi is a great beginner Mountain. you will get experience in the use of crampons and an ice ax and rope glacier travel for one day. Plus you'll get to bag some 15,000 and 16,000 ft inactive volcanoes.
https://johnquille0.wixsite.com/mountaineering/about-1
Don't know if you saw my latest contribution for CityView Magazine. It was an old trip but good content.
https://cityviewmag.com/frozen-head/