Myers put this one together and epic it was.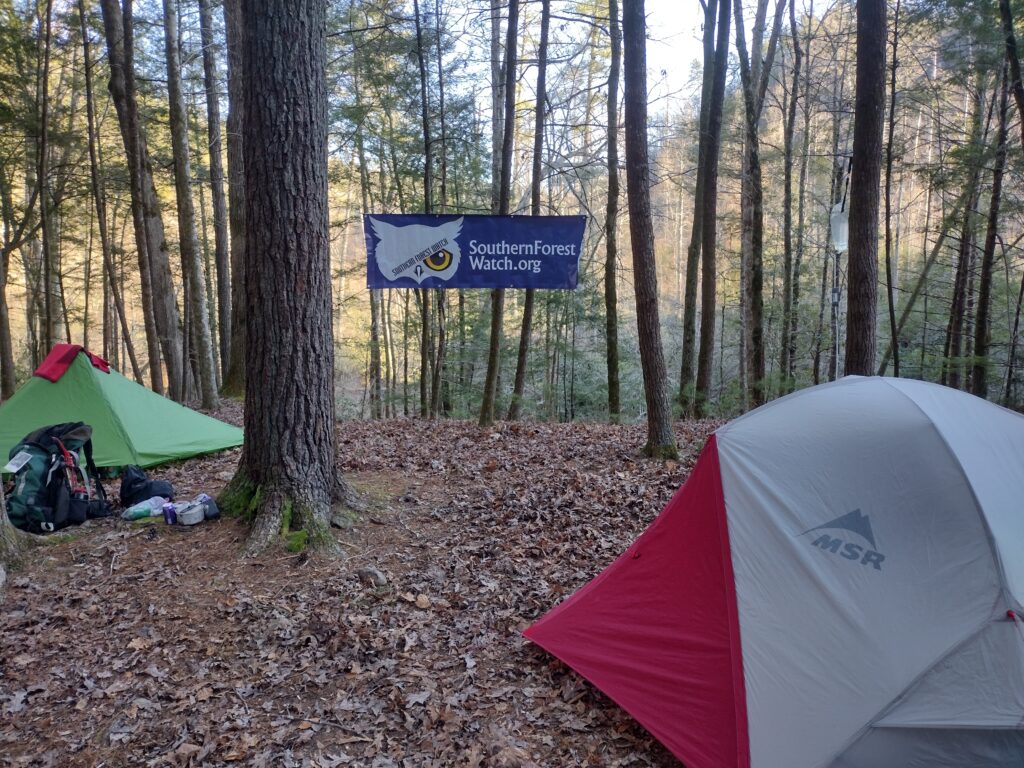 When I started out Friday morning three river otters were frolicking in the creek. Here is a link to the video I shot on my tiktok page. https://www.tiktok.com/t/ZTRpT99bt/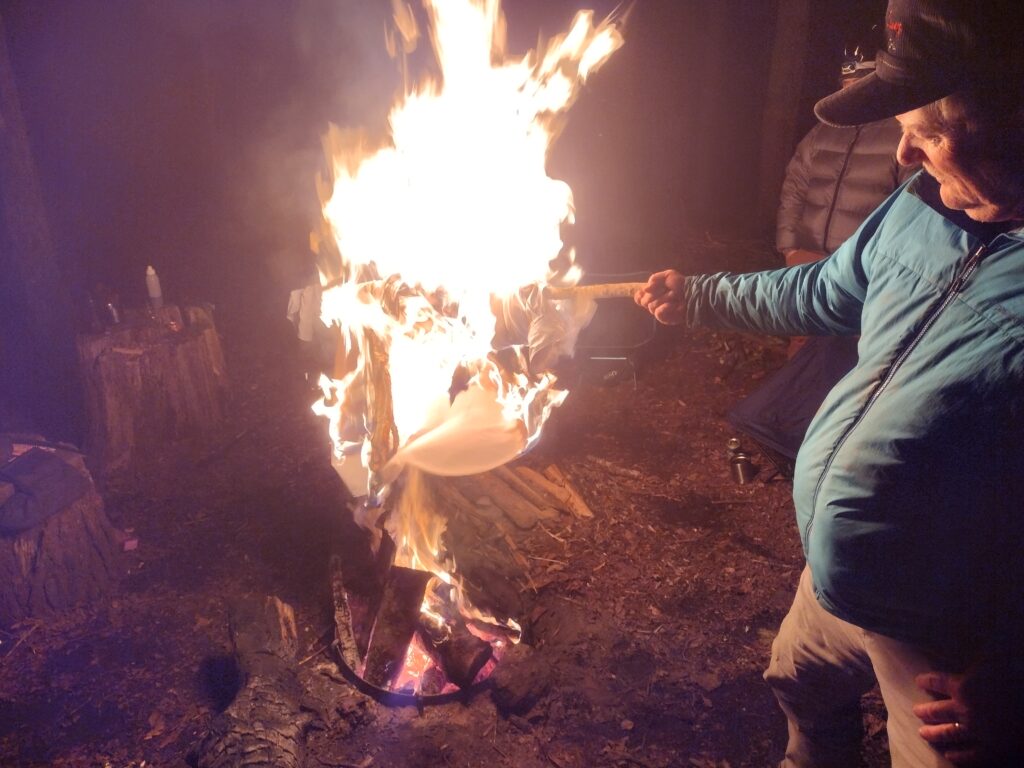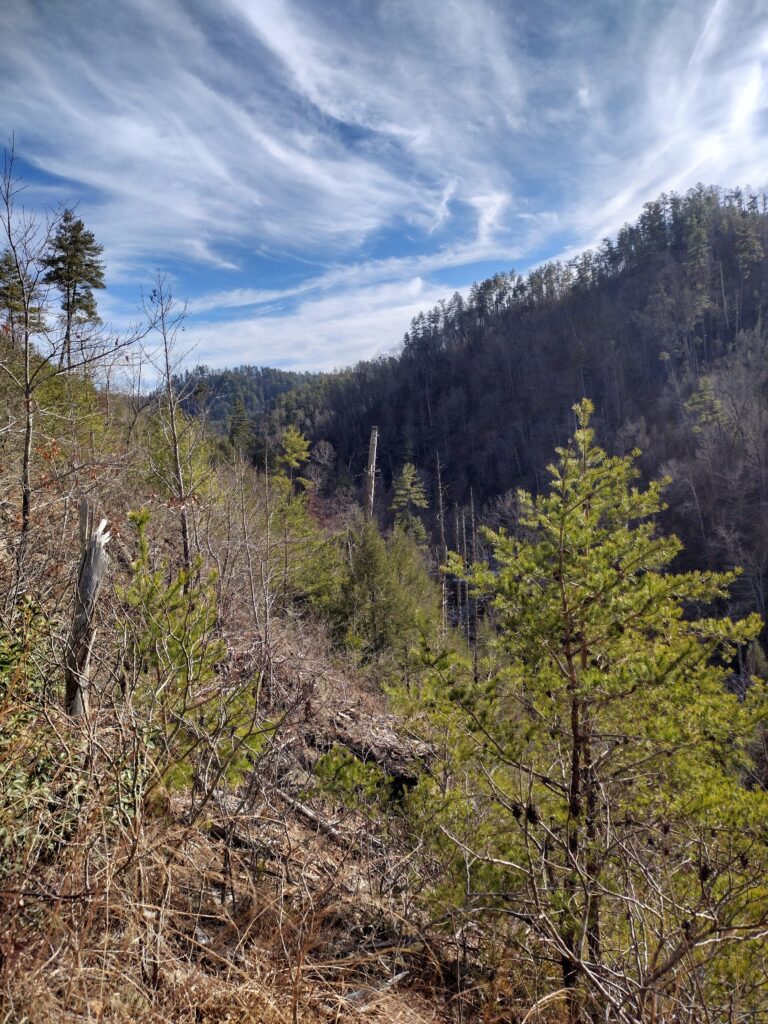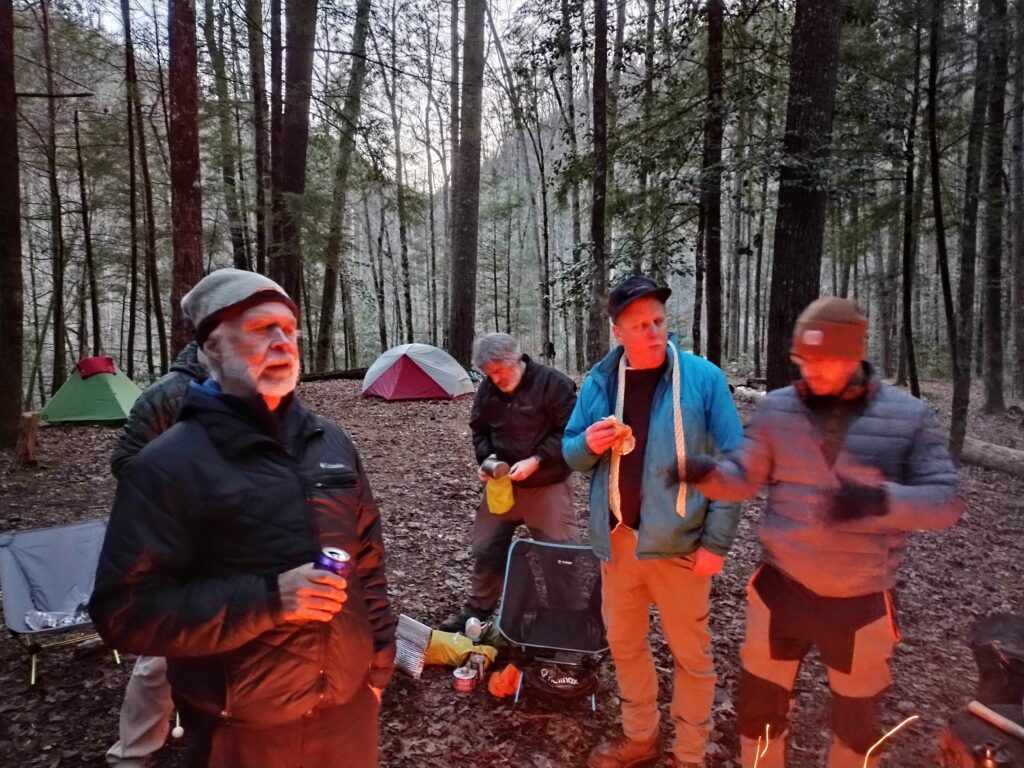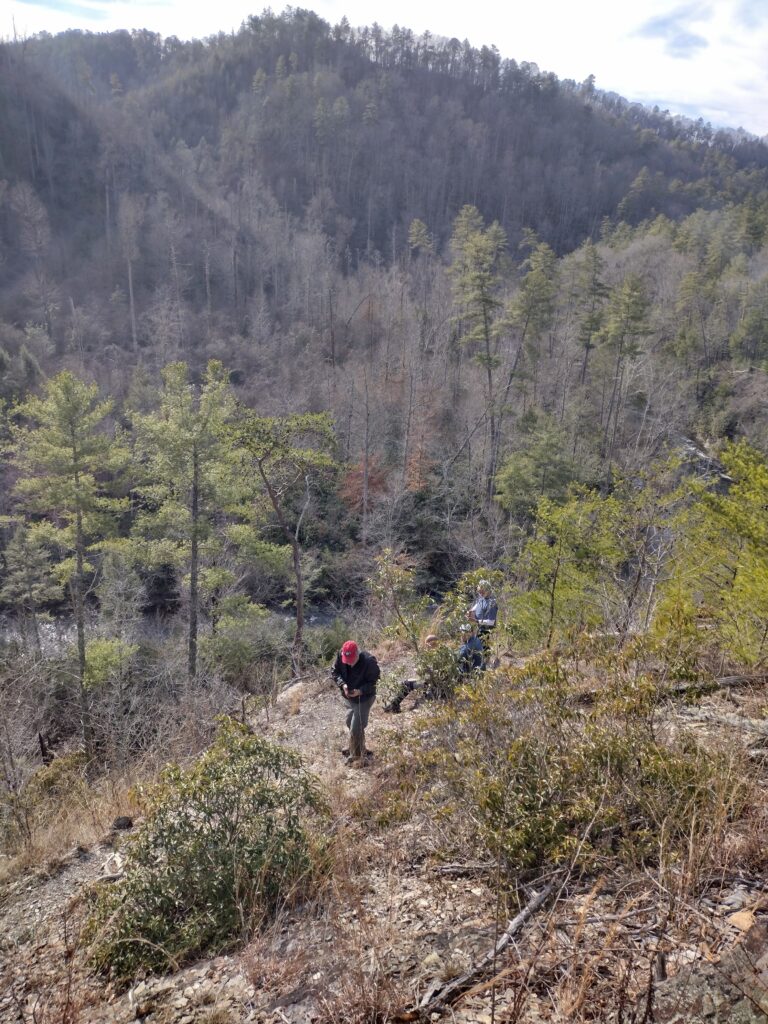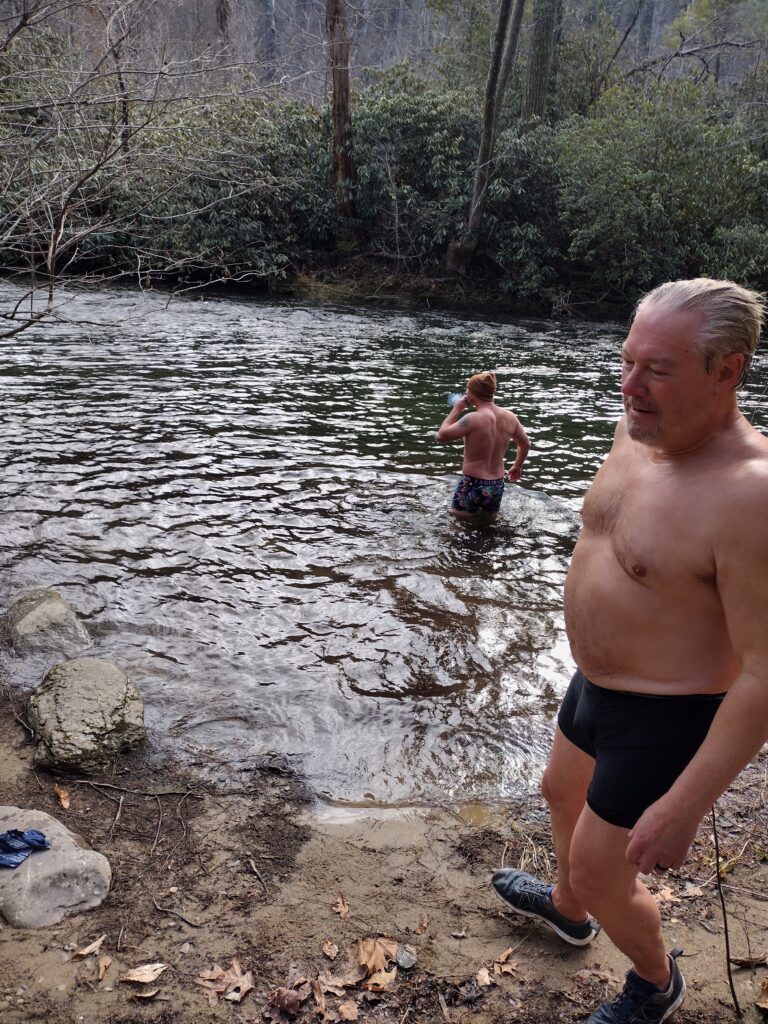 then there's the curious sase of the howls in the night. I heard a cat crawling around my tent the first night. But no one else did. Then the second night this cat was up in a tree around the campfire menacing us. But it wasn't really a cat. You'll have to ask Dempsey about that.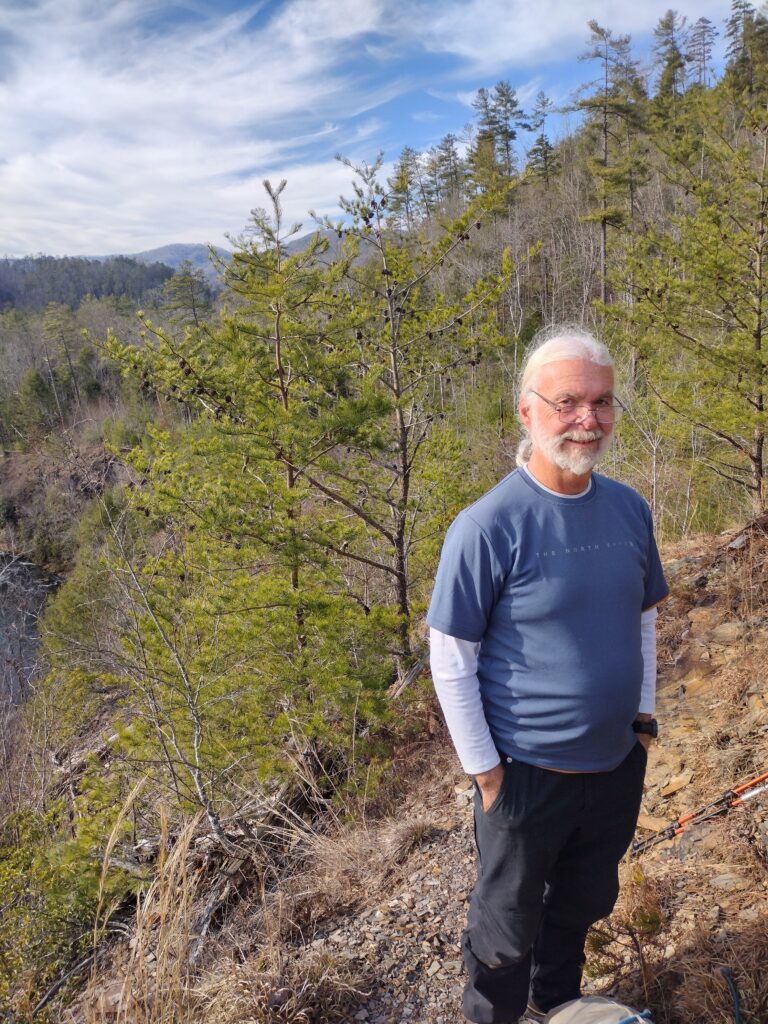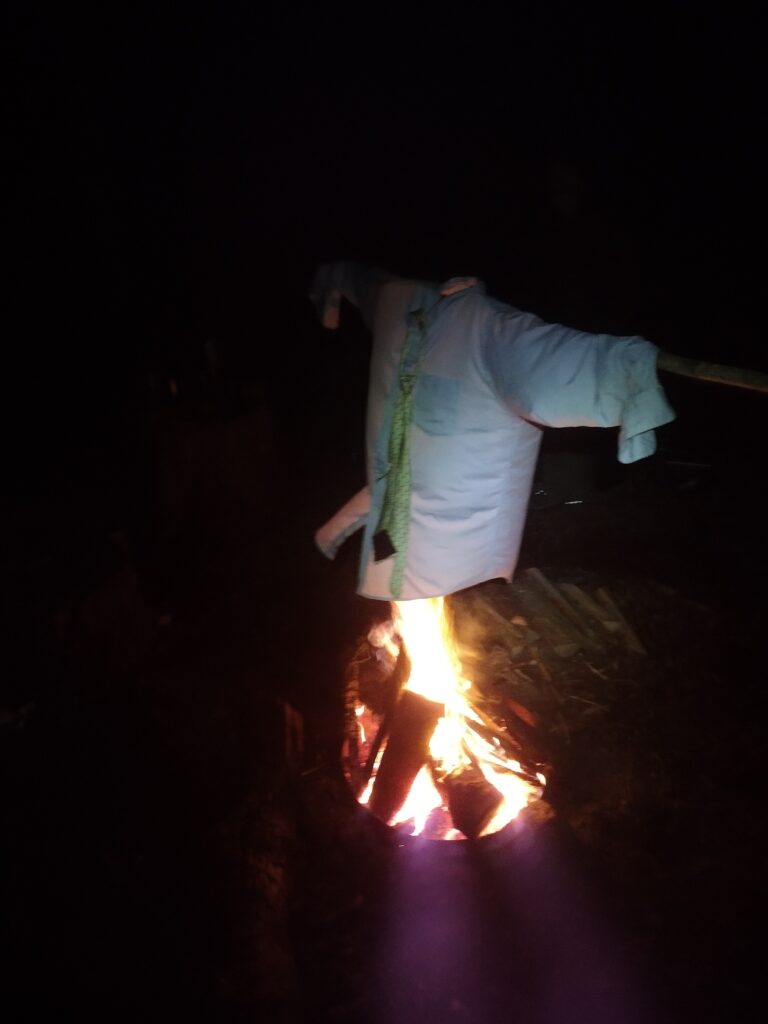 Paul and Evan and David get the polar plunge awards. Despite all the Smoky pine we had an excellent fire. And great company and a beautiful weekend.
I'm leading a trip down to Bolivia in April if you are interested, check out this link for details.