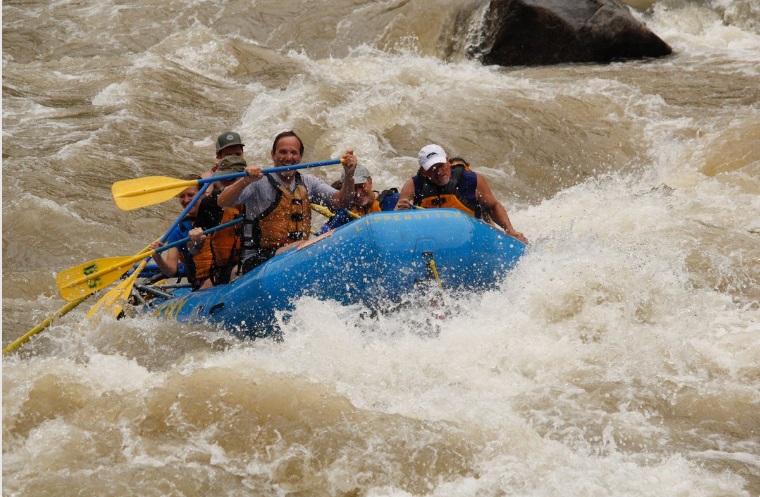 Behind me is Neil Murphy and Laurel. On the port side is John Davis, the groom, Zahra, his beautiful bride and Lee Whitten, who also hails from Alaska.
We converged in Boulder for the nuptials of our friends. Being mountain folk, that led to one thing that led to another.  Above, we are enjoying the Colorado river outside of Glenwood Springs.  It had rained the previous night and we had the river almost to ourselves with some great rapids.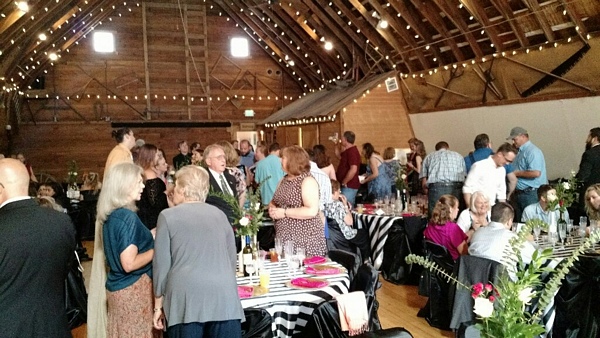 It was a beautiful ceremony.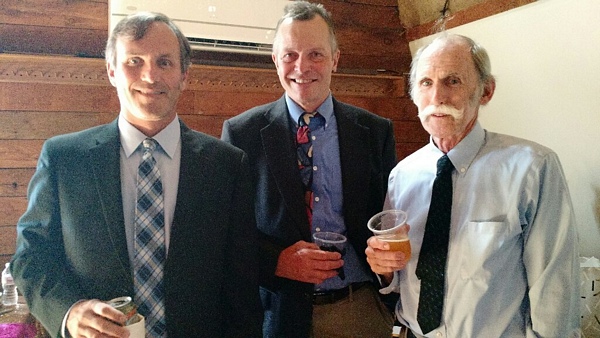 we came from all parts of the US.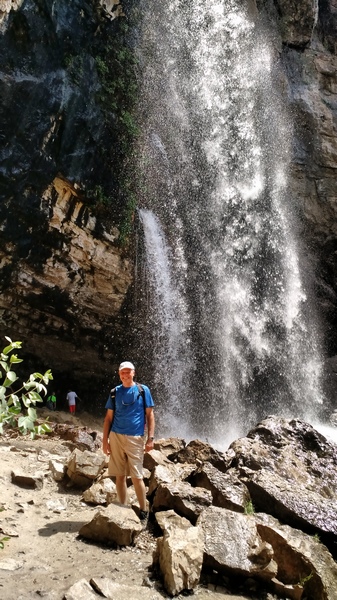 the day after their event, we headed up across Vail pass where we climb in the winter to the Colorado Trail.  It is a 13 mile bike route the follows the river.  Here, Lee is standing next to the great falls behind Hanging Lake.  Hanging Lake was an 800 foot climb that took us about an hour and a half round trip.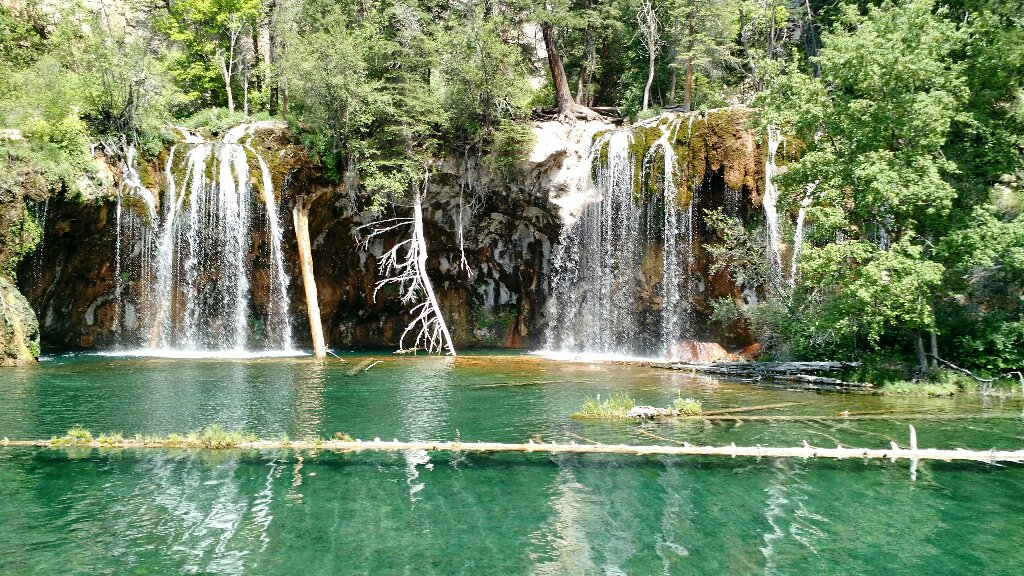 It is, as you can discern, worth the ascent.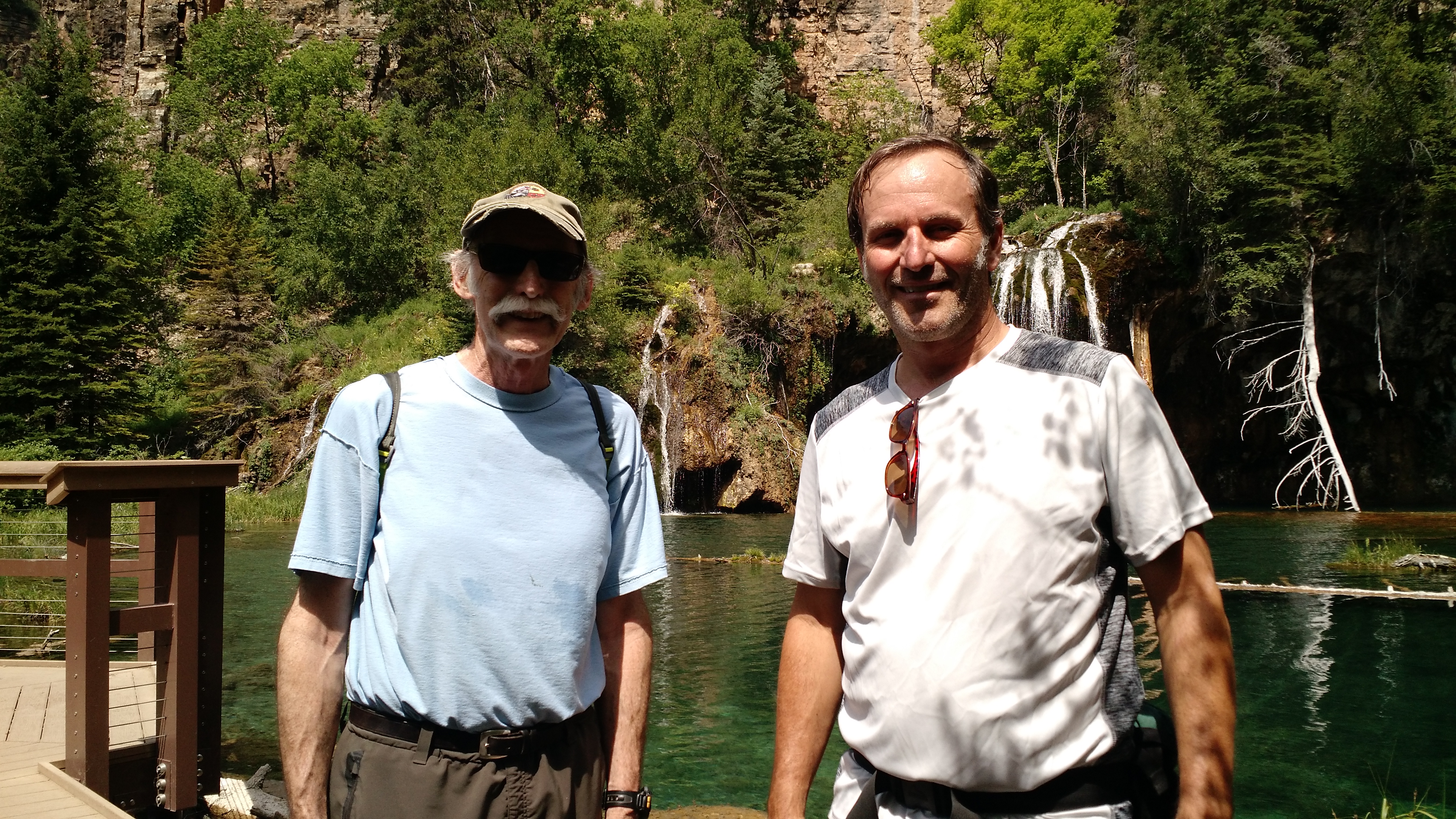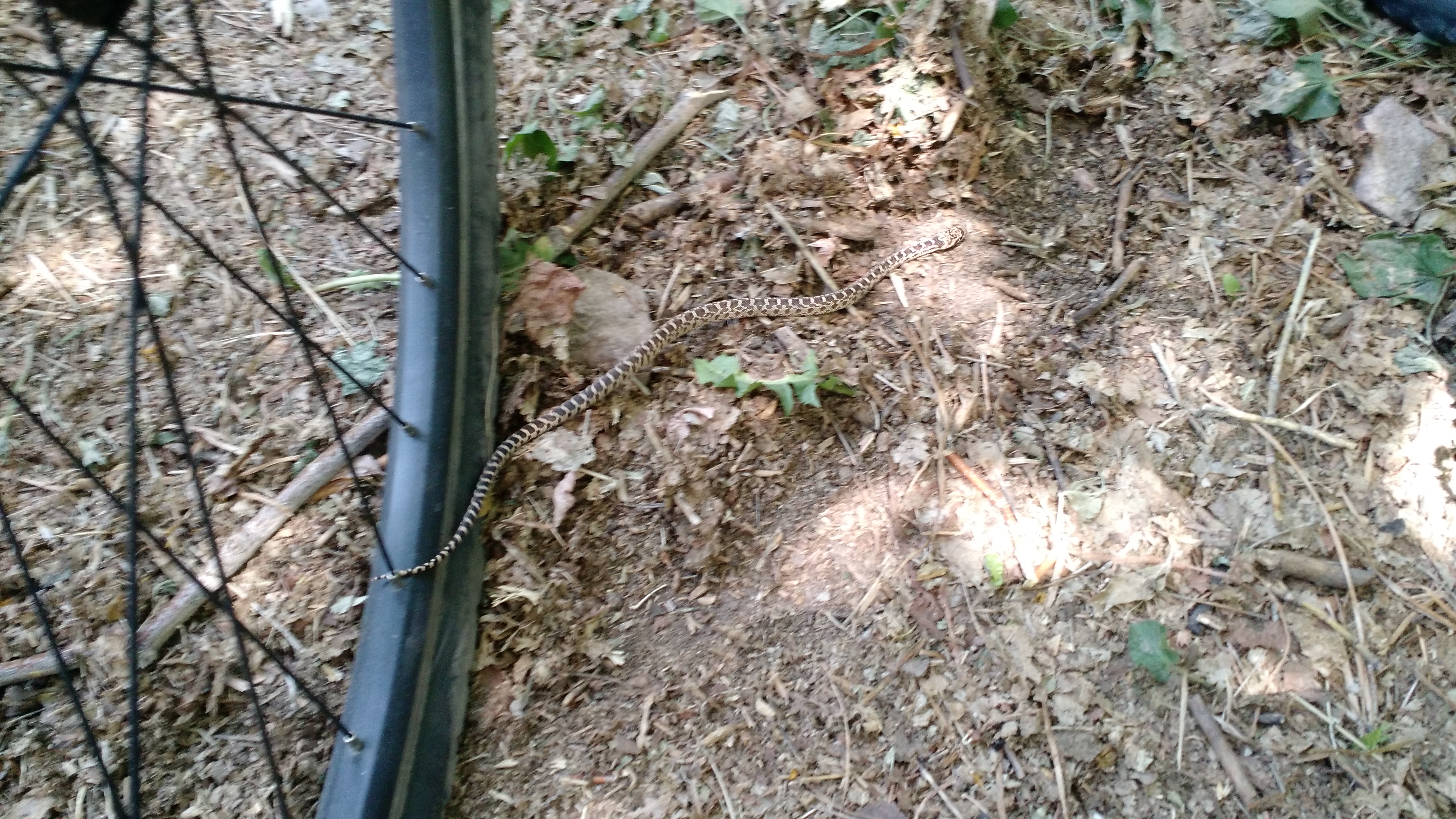 It wouldn't be a John trip without a serpent sighting.  John Davis has lived in Colorado his entire life and hardly ever sees them.  Of course!  It was my bike across which he slithered.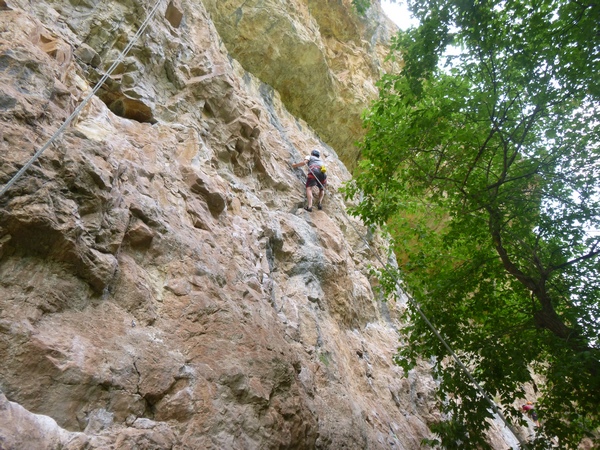 One of the three big outdoor events was to explore the world class rock climbing in Rifle.  Rifle, Colorado was an hour from our not so humble abode in Glenwood Springs.  Glenwood Springs was 3 hours from Boulder.  Rifle has long been on my radar as a very advanced climbing area. I don't think they know a number lower than .13  (For you non climbers, this means that the most advance rock climbing is a 5.15.  My comfort zone is usually no more than a 5.10.  This is a real crag)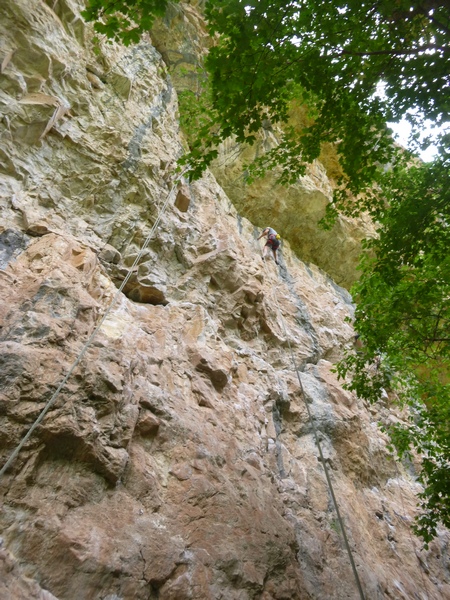 It took me a good deal of time to top out on a 5.8. Of course, a 5.8 here is like a 5.10 anywhere else.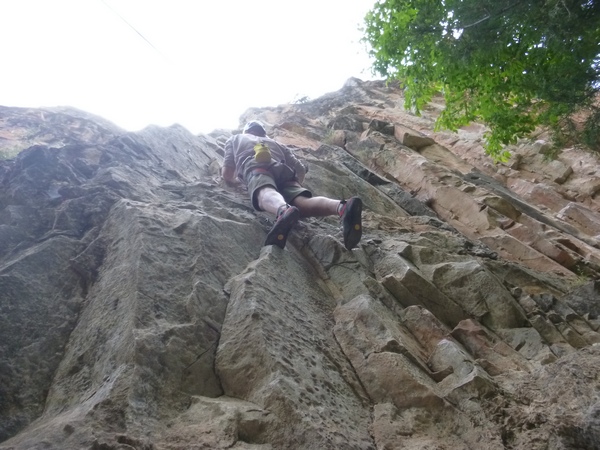 But Lee makes short work of it.  In all, we spent two days in this paradise of granite.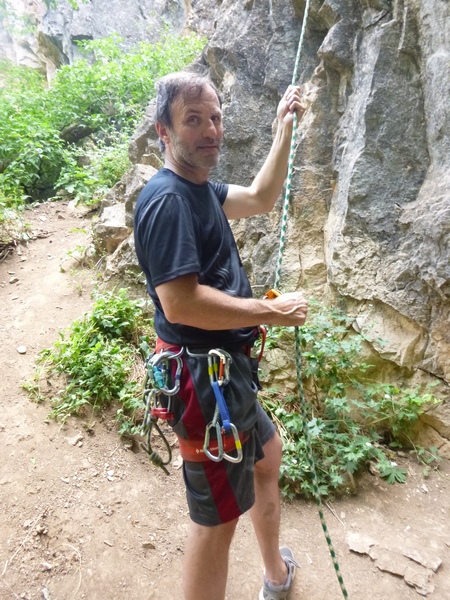 Laurel arrived halfway through our time and got jiggy with the rock.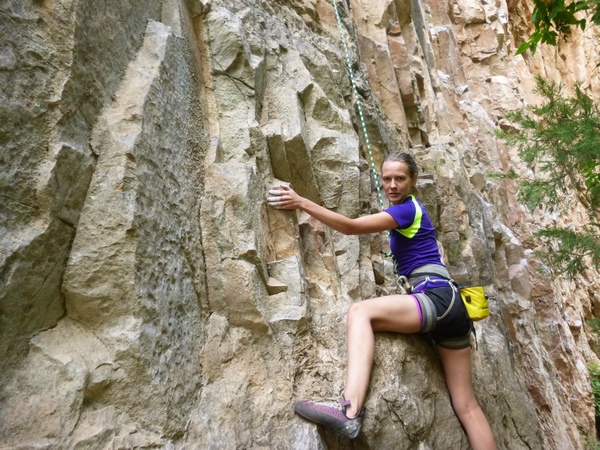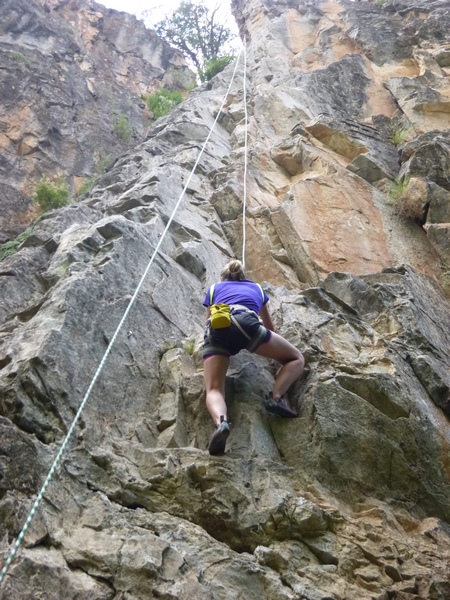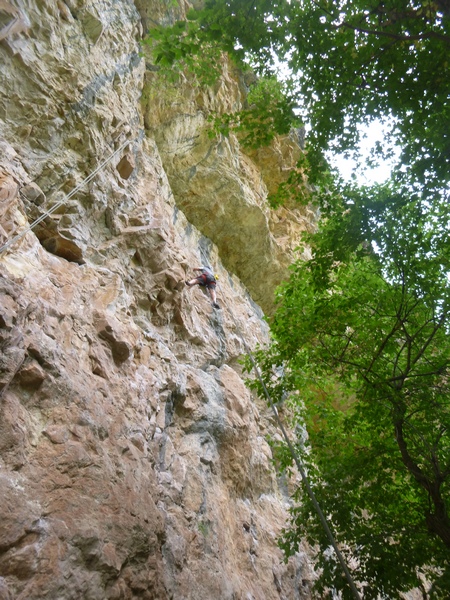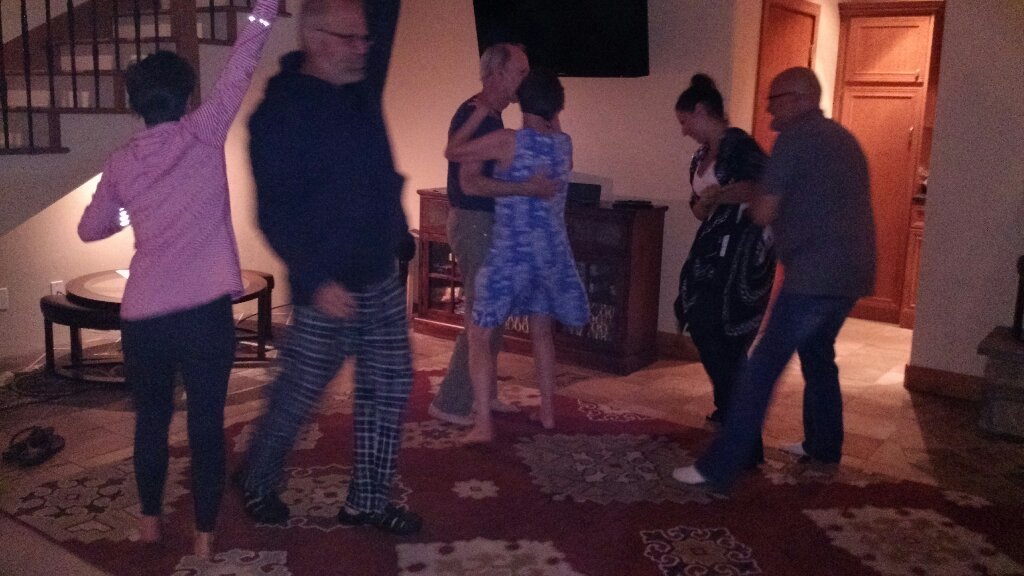 Our group is a fun one.  Angela, Neil's spouse, organized a dance party in our spacious digs. I have come to greatly appreciate the company of these fine folks.  Everyone gets along famously.  We were happy for John and Zahra.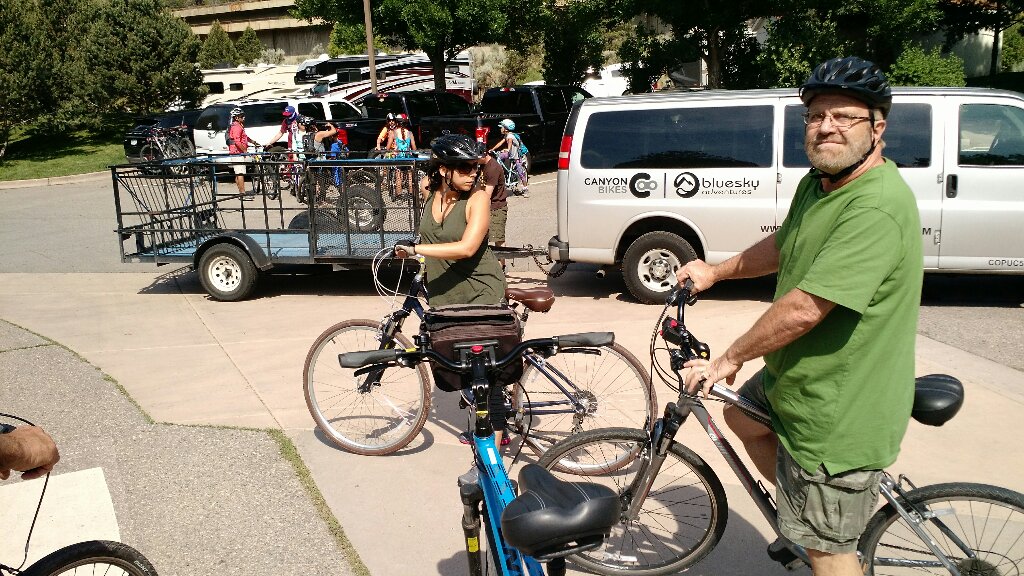 This bike ride was repeated when Laurel arrived from Orlando.  We retraced our path down the river the day before.  It was followed with a dip in the icy flow fresh off the mountain snow tops.
We bathed in the natural hot springs, cooked gourment meals at our rented home, hiked, biked, rafted, climbed and exploited all recreational pursuits in this wonderful location.  Many thanks to John Davis for hosting our crew and congratulations to our friends for the beginning of a new life together.