New photos are beneath the video.  Most folks don't realize that Hangover was in the totality zone.  In other words, we experienced a full two and a half minutes of darkness.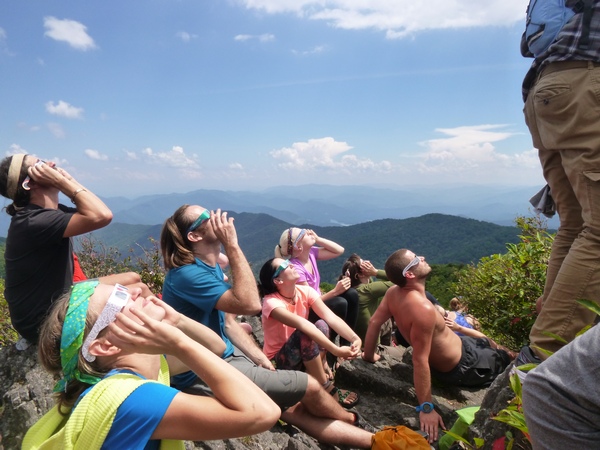 It's like one of those 50s shots of the first 3D movies.  We were joined by many friends of old.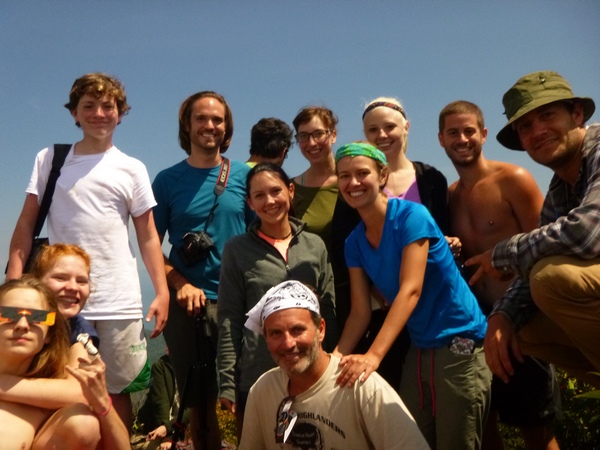 You will recognize these people from last Fall.  And we were reunited on this trip.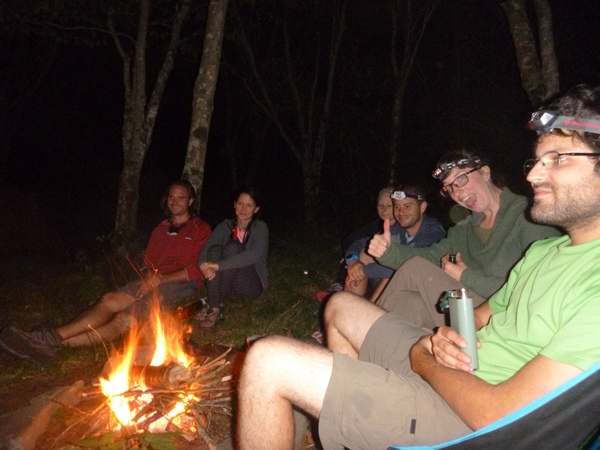 For three days and two nights we owned the Hangover.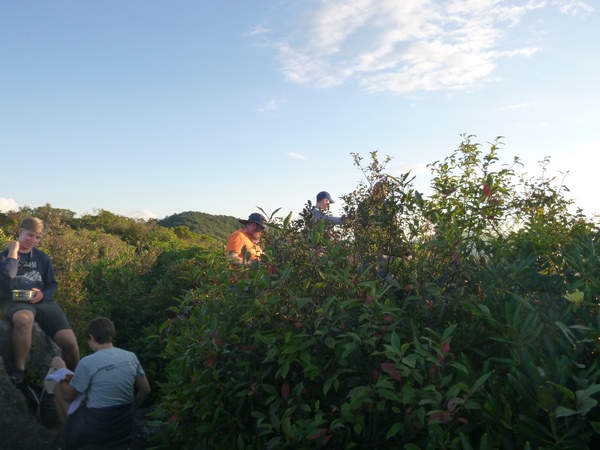 Yep, that's Randy Redwood.  We run into him all over the backcountry, here and in the Smokies.  He brought Marti and Art with him.  Marti was with us on the hill last October. I was heading back down to the water hole, which barely supported a few of us, when he came climbing up.  Randy said,"When I saw the set up down there, I knew it was a John Quillen doing!"  
So now we have, Kevin and Gabby, Brian and Samantha, Tom and Sarah, Julie and Dave and their two boys, Marti and his crew and countless others that straggled up to hang out with the Highlanders in their most spiritual spot.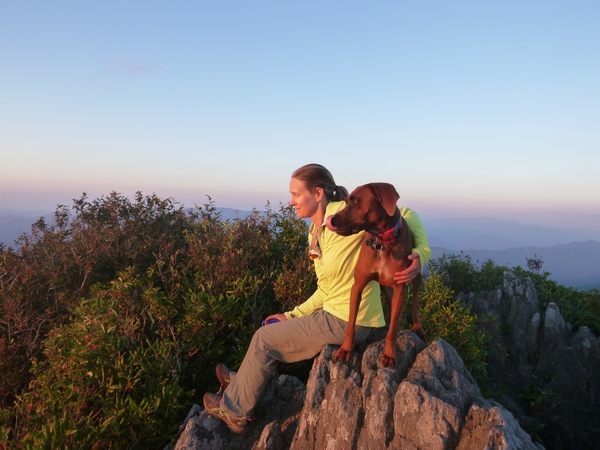 And of course, General Longstreet, and Laurel.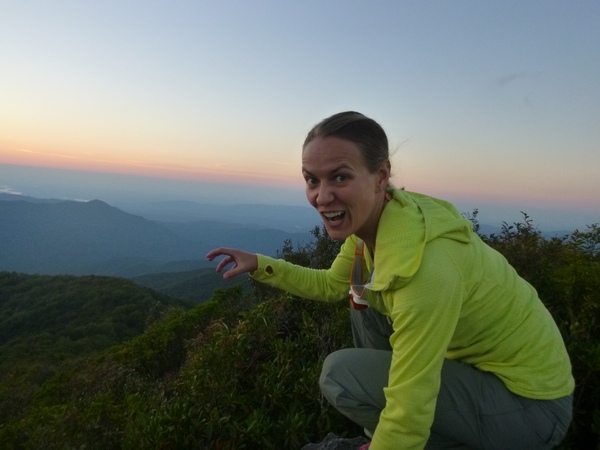 You know I made him earn his keep up Lead.
I was more focused on the galaxy than Trump is on Russia.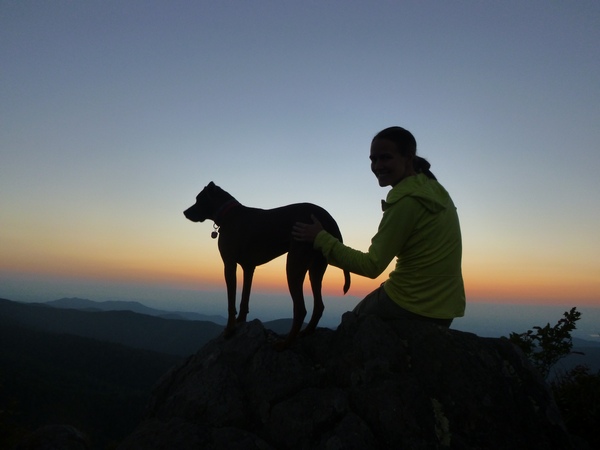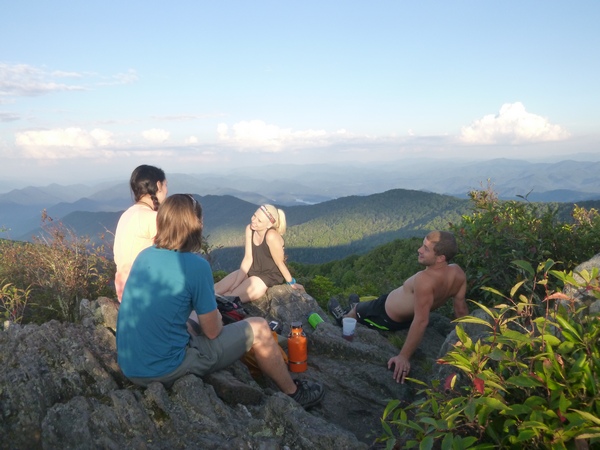 That's Kevin and Gabby and Sam and Brian.  Kevin and Gabby were with us last October.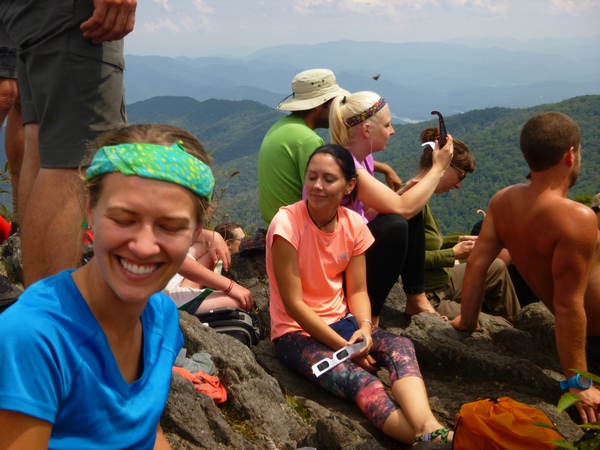 There were 55 people on Hangover.  We staked out this spot, along with our friends starting early Monday morning.  It was easy as our camp was in the usual location.  Up high in the sky.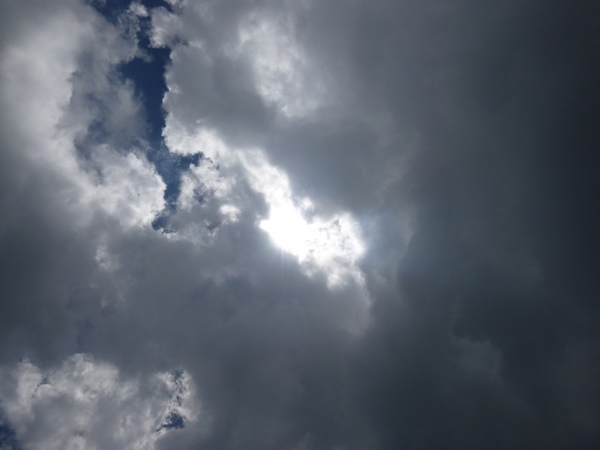 The clouds parted just in time for the big show.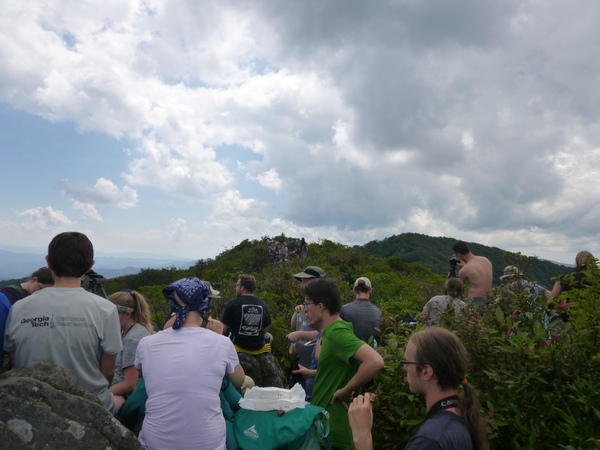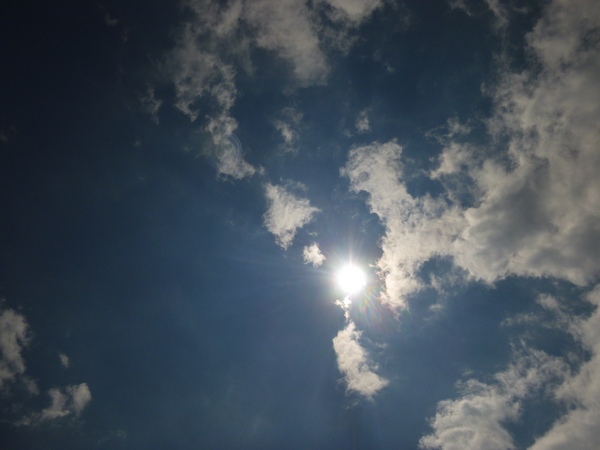 During the height of the eclipse, when totality of darkness hit, fireworks went off somewhere near Tapoco Lodge.  It is visible in the eclipse video posted at the top of this report.
right at the start here.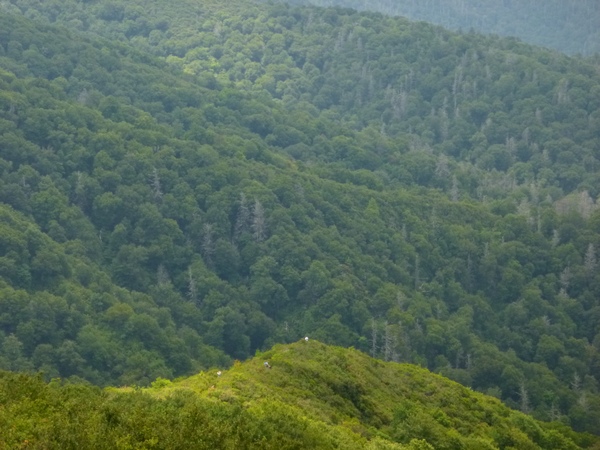 Some people underestimated their climb to the Hang and had to hole up and watch at the Heath bald.  I didn't realize until my descent later on that one of them was………………
Yep.  It's GD Jack.   The cavalcade of old Friends just kept lengthening.  All backcountry hikers in the know made it to Hangover area at Eclipse time.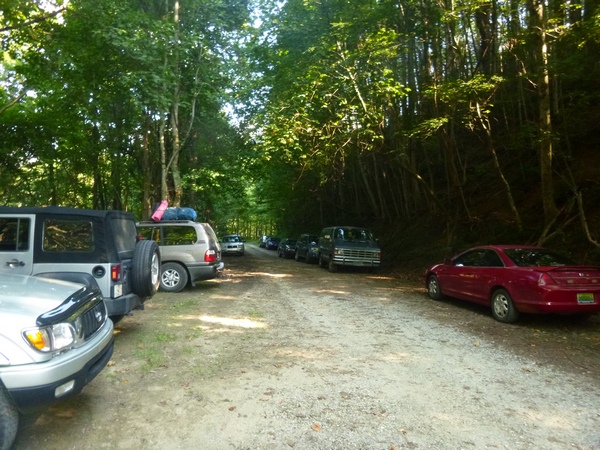 You will never see Big Fat Gap trailhead this crammed in your lifetime.  At least I hope not.
Words cannot describe the Eclipse and experience of sharing it with Southernhighlander friends, new and old on Earth's best viewing platform.
John