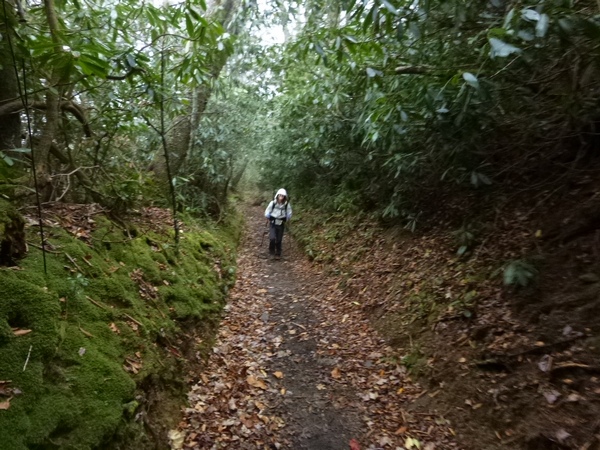 "Why do we like Frank?" Laurel asked me a half dozen times as we climbed up Bote mtn in 40 mph winds.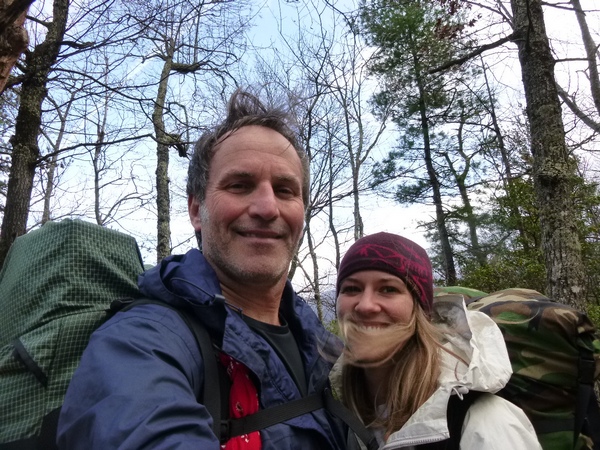 She didn't drive to Tennessee from sunny Florida for this kind of weather.  And reminded me of it repeatedly.  Little did I know that Frank was giving us every out available and texting me the hourly weather updates.  Which were bad.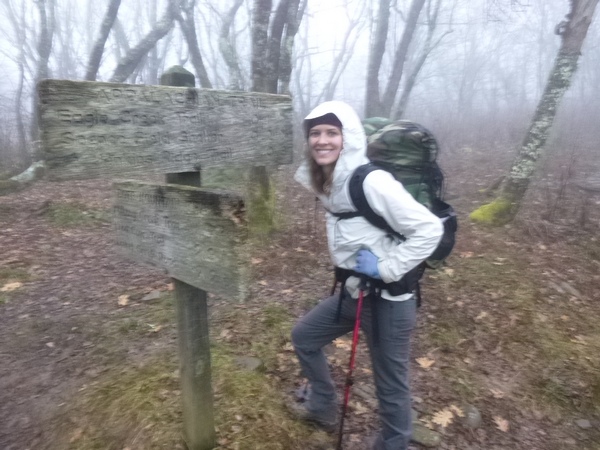 I despise shelters but in big winds, they are relatively safe.  And big winds did we have.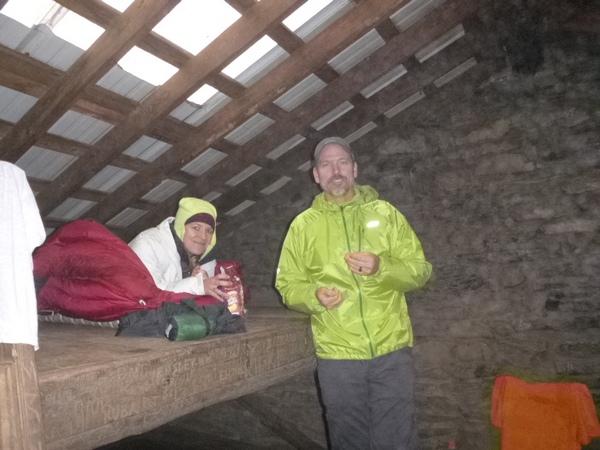 It probably took almost 3 hours to reach Frank at Spence Field.  Laurel had never seen this spot and got plenty of new miles in the process. Here, however, she enjoys my -40 sleeping bag.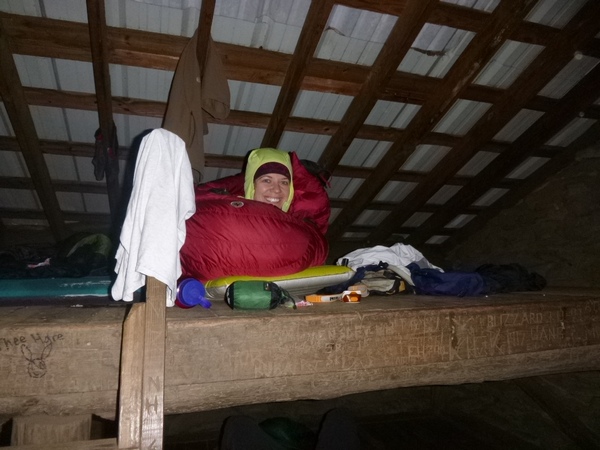 Thoroughly.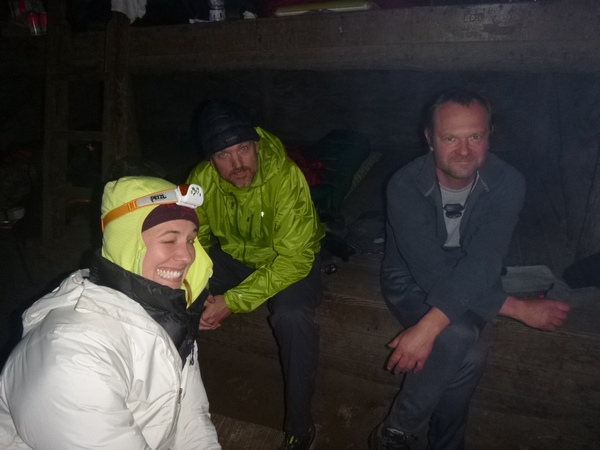 We joined our Ukranian friend, Costya who built a warming fire.  He was to be our only company.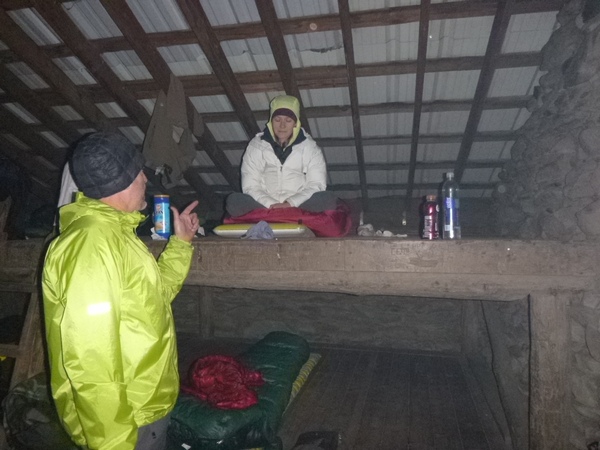 Franks says, "We've had enough of your lounging about, get out of that cocoon and be social".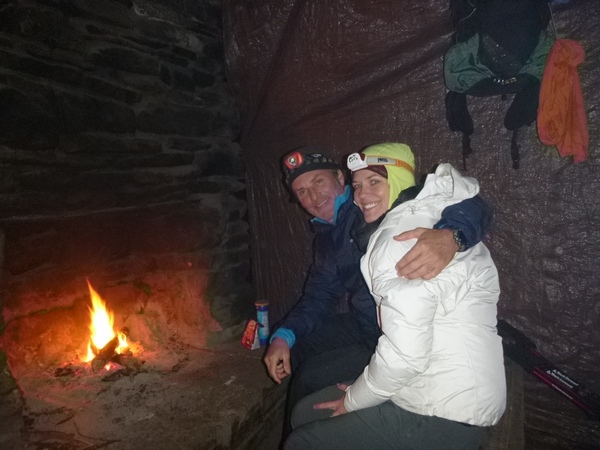 Laurel emerges for a photo op in front of Costya's delightful fire.
I believe I may know someone who knows this person's Father.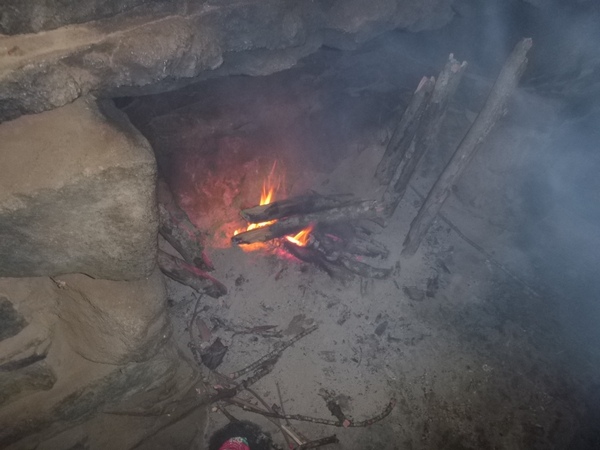 With heavy wind came seriously shifting smoke. This necessitated rearranging the tarp to block said winds.  Throughout the night the storm intensified and rain pelted the tin roof in a chorus which led to sound sleep.  By early morning it had turned to snow.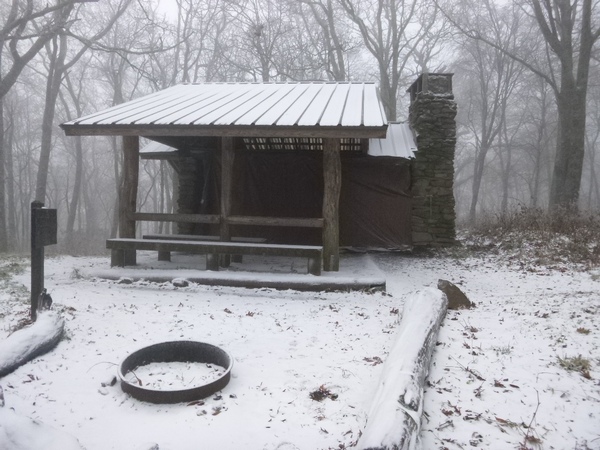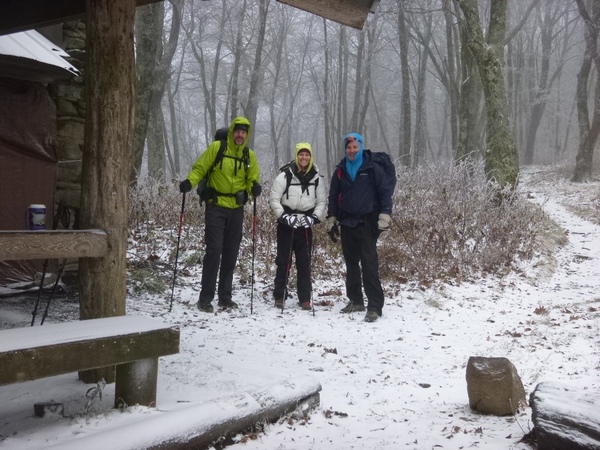 We departed around 9 am and descended via Anthony Creek this time and shuttled back with Yo-Yo. The snow line was around 3500 feet.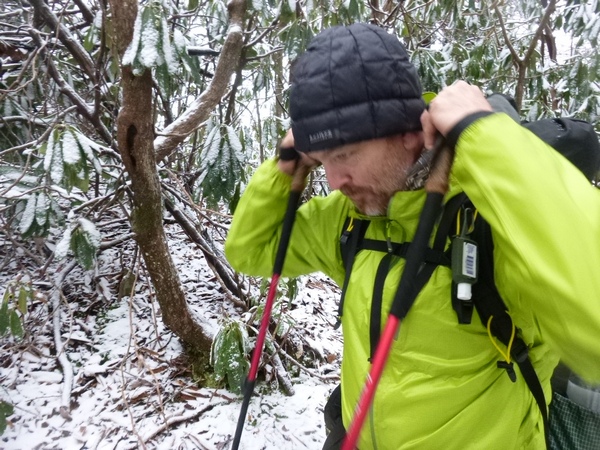 Temps were in the high twenties early that morning.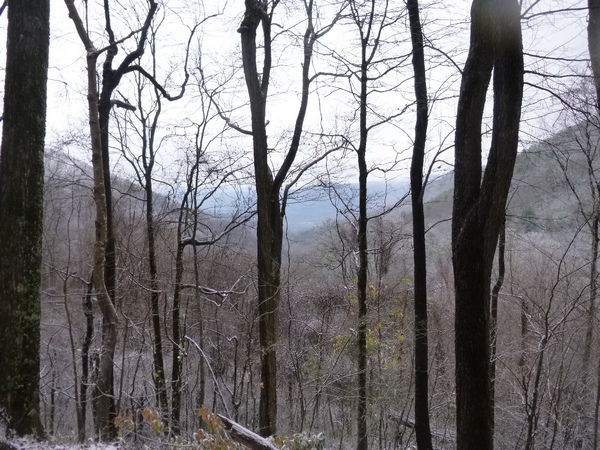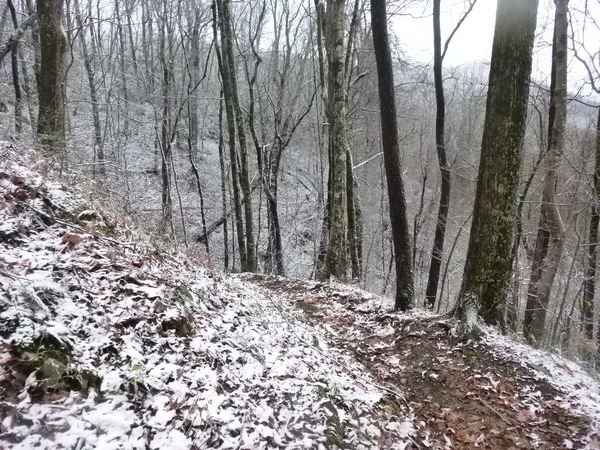 If you look closely, you can see Yo-Yo in the distance.  In front of him is Mtn. Laurel.  We were shedding layers as entering the mouth of the cove.  It was an experience, but good to be out.