It has been a flurry of activity for the past several months in preparation for my attempt of Everest. These past two weeks in particular have seen more work and preparation than you can imagine. At this point my training is dialed in and my mental preparation is where it needs to be.
I was feted with a couple of going away parties by very good friends and coworkers. In addition to spending quality time with my family over Easter. Laurel and I are packed and tomorrow morning will be off to Kathmandu via Qatar.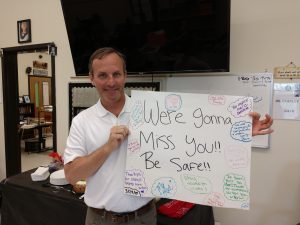 My students at Maryville Academy and staff organized a truly heart-felt send off. The most common sentiment being "don't die". Similarly, Laurel and I dined with my friend Wendi and Mike and Eric and Skidmore and my brother who christened our venture over sushi. Wendi reminded me that we did the same thing prior to her AT through hike in the 90s.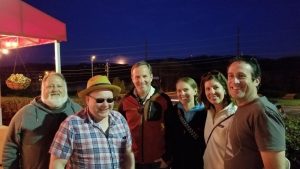 I even had a drive down visit with a representative from the Muir faction and sincerely enjoyed an evening with the legendary Bunyan. To think that he would travel almost four hours to wish me well is truly appreciated.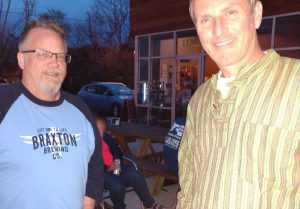 Stay tuned here for dispatches from Katmandu & beyond as Laurel and I initiate our trek into the Everest region. I'll also be posting regular updates on Twitter and Strava as available. (Strava is a GPS app. I'm going to see if we can track or progress through the trek to include elevation and mileage between villages and camps)
Namaste
John