Lonesome Pine overlook, photo by Laurel.
JD was gracious enough to invite me and Laurel to hike down to campsite 58 on Deep Creek. Since Laurel was in Athens, Ga, we decided it would be fun to meet there and she could come in from Bryson City. Laurel ended up doing 12 miles yesterday as she came up Noland Divide, down Pole Road Creek and into 58.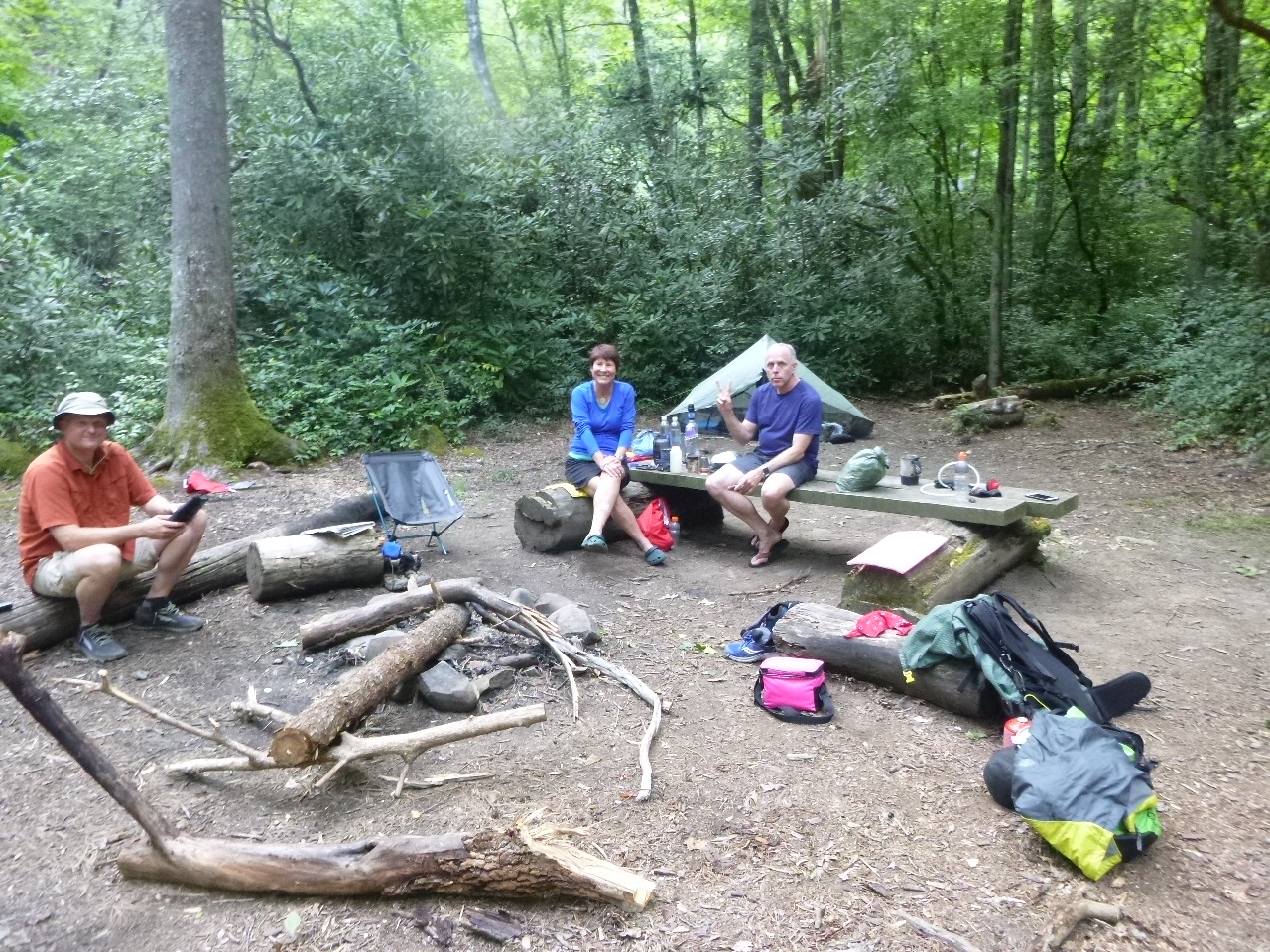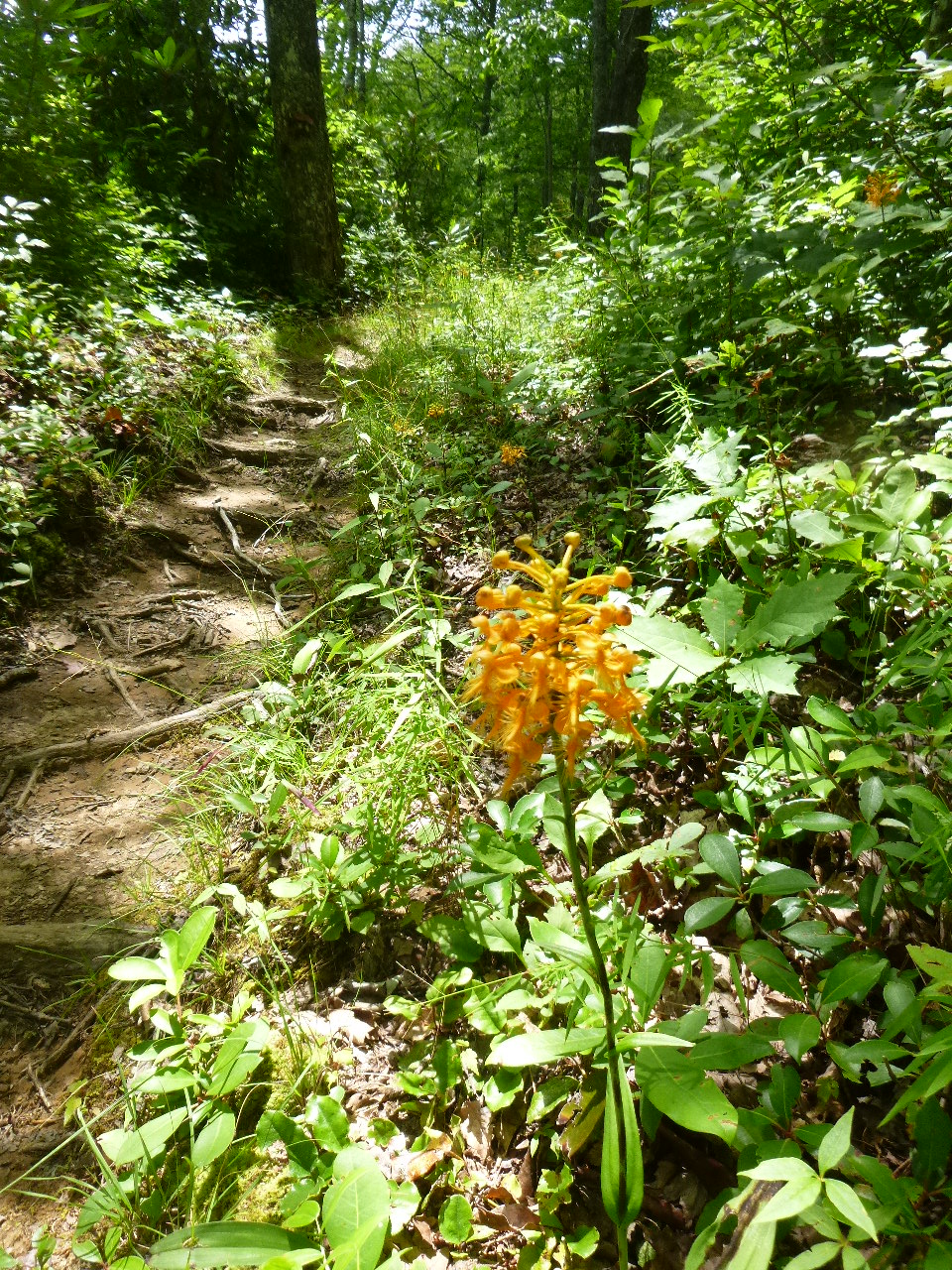 I hiked down from Clingman's on Noland solo, flanked by a swath of Yellow Fringed Orchids. It had been a while since we returned to backpack on home turf. I wanted some alone time in the Smokies and told JD I would meet them and Laurel in camp.  Right off the jump, I scared a bear not five minutes downhill.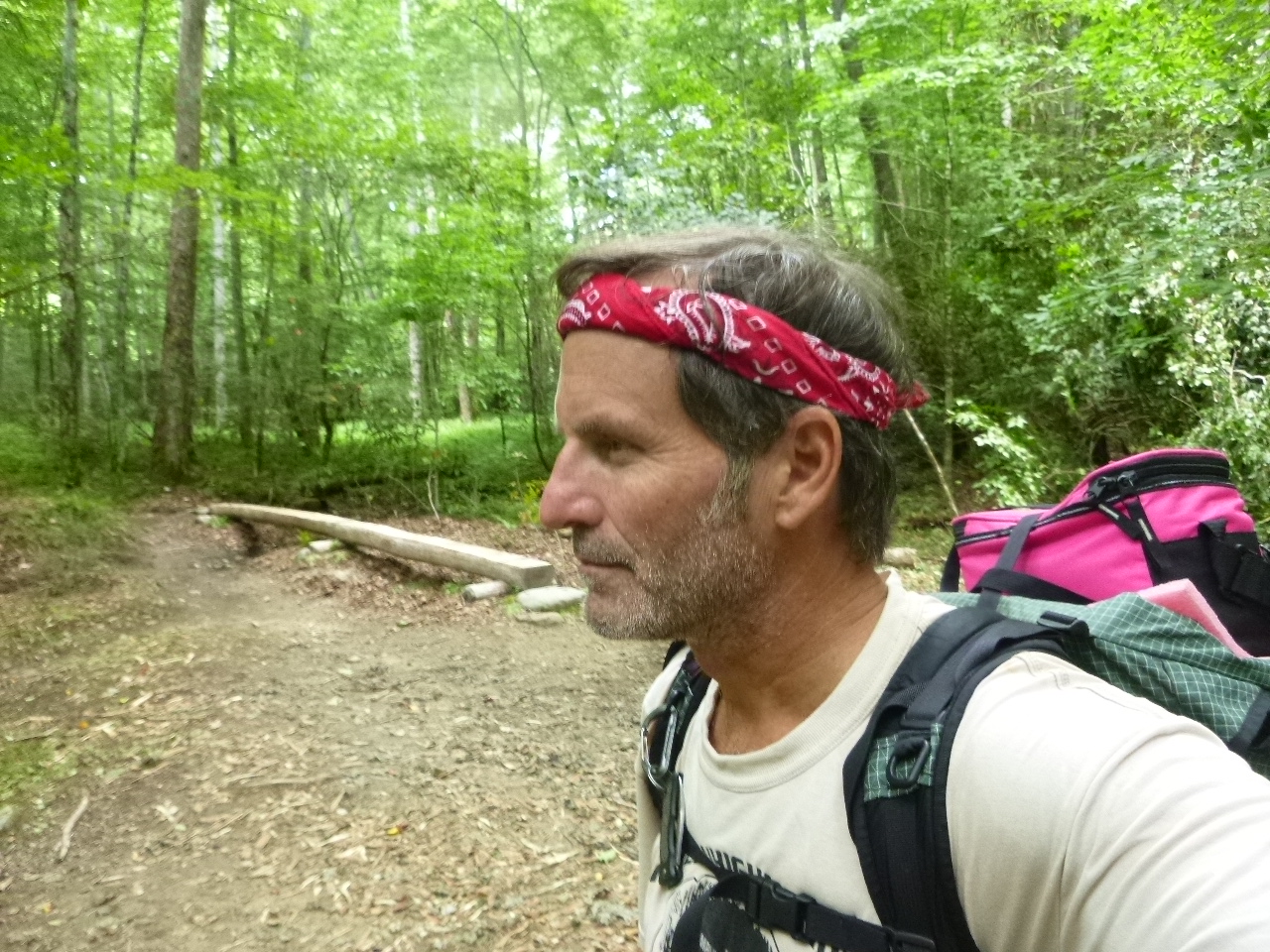 Pole Road and Deep Creek are in excellent shape. I was amazed.  Didn't see a soul until I reached the good ole Horace homesite at camp 57.  Two lost hikers were roaming around thinking that they were at the bottom of Deep Creek. Much to their chagrin, I had to correct their estimation by adding about 5 miles and pointed them back towards town. When I asked which trail they came in on, and you will love this reply, they said, "I believe it is called horse trail."
They didn't have a map or any water so I remedied that.  It still amazes me how people can go into the Smokies without a proper map or sufficient water not knowing where they are.  I was less than 10 minutes from JD's camp and my intended overnight home. JD was laughing when I arrived at the two women who admitted their mistake to him.  I believe he castigated them over their lack of preparation as well.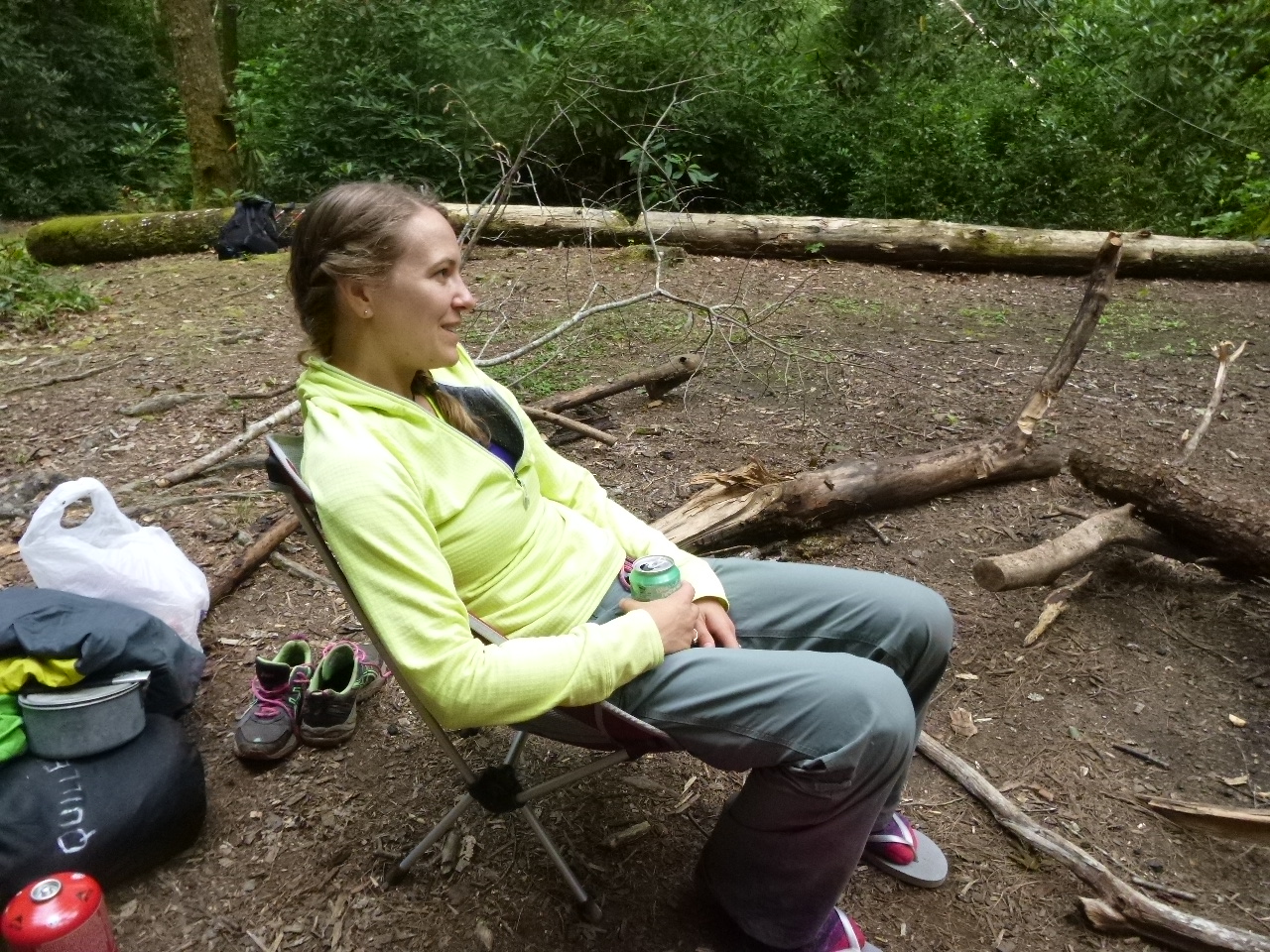 Laurel arrived a couple of hours and several miles later. She earned a seat around the fire and we recounted her grand ascent of Noland, new miles for her map.  She is an intrepid adventurous gal, unafraid to tackle a trail solo.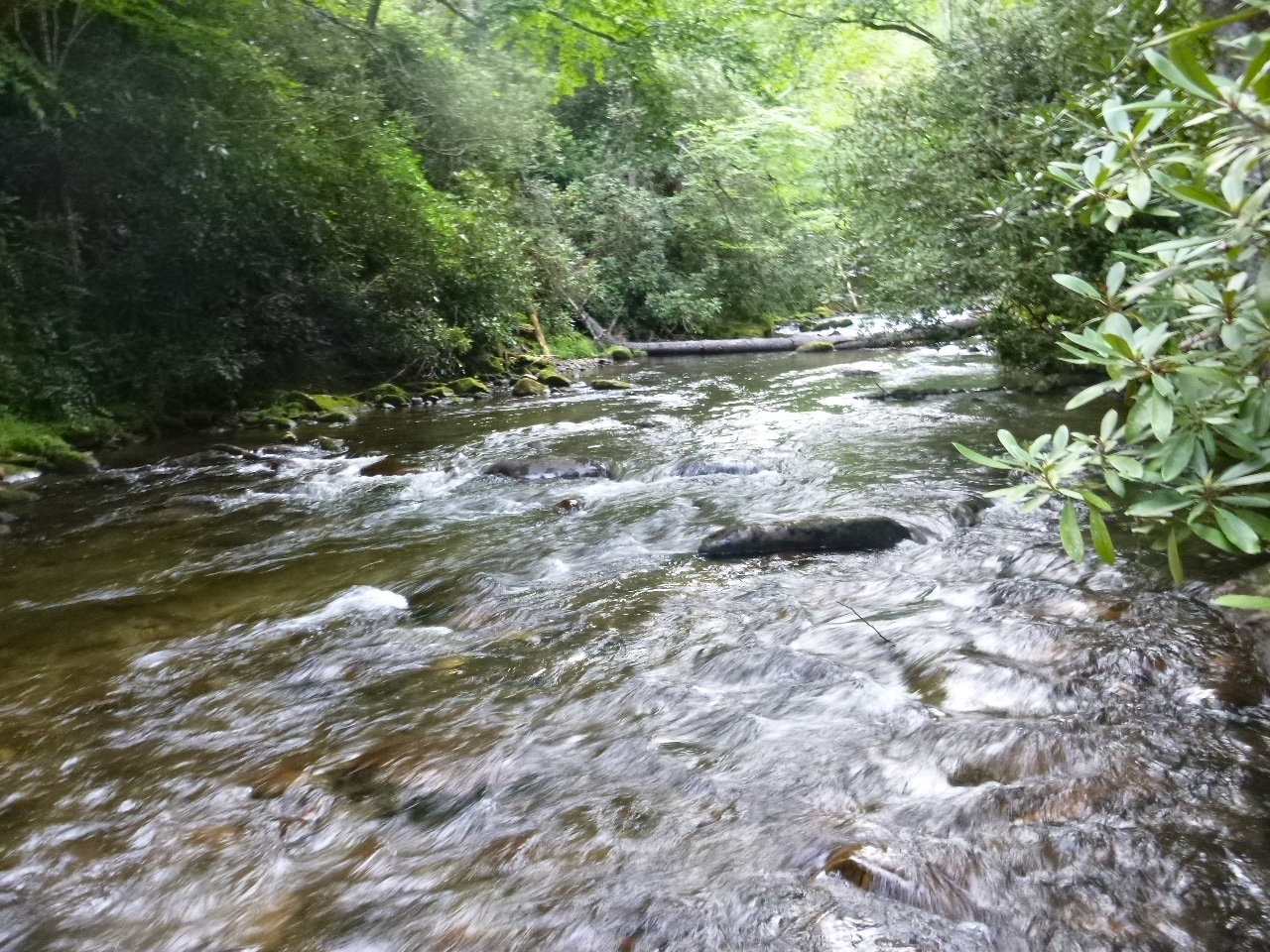 Deep creek was awash in fly fishermen and apparently the fishing was good, according to the creels we saw coming out of the water. Must be a good hatch presently.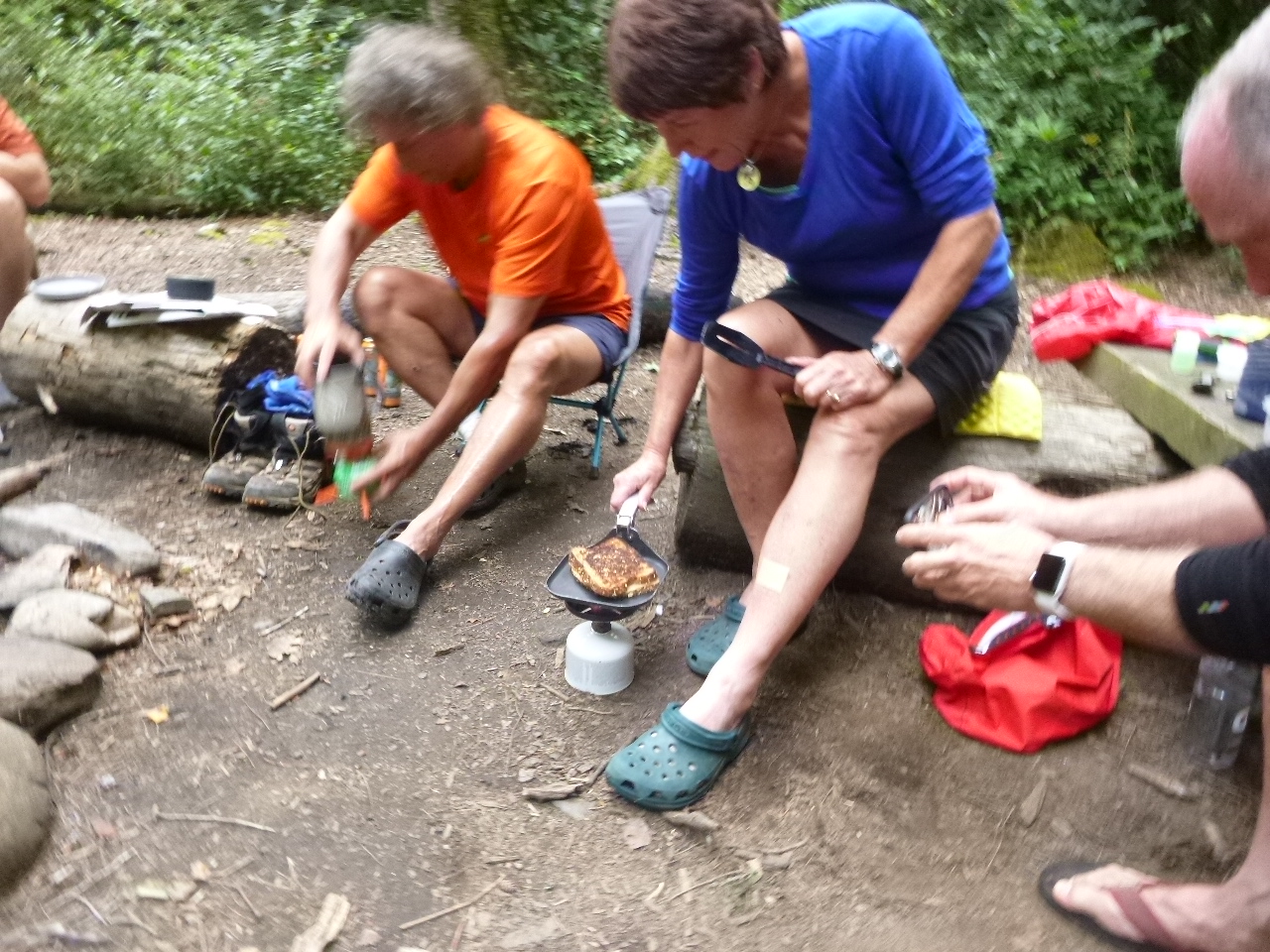 JD oversees Terri cooking a grilled cheese while Bill photographs.  Laurel convinced me to hike back out to Bryson City with her in the morning after we enjoyed a roaring fire under the moonlight sky of Deep Creek.  It didn't take much arm twisting. She wanted Pizza at Anthony's. This means she had to shuttle me back up to the dome, then return back to Bryson City and do three more hours back to Athens.  Thanks Honey!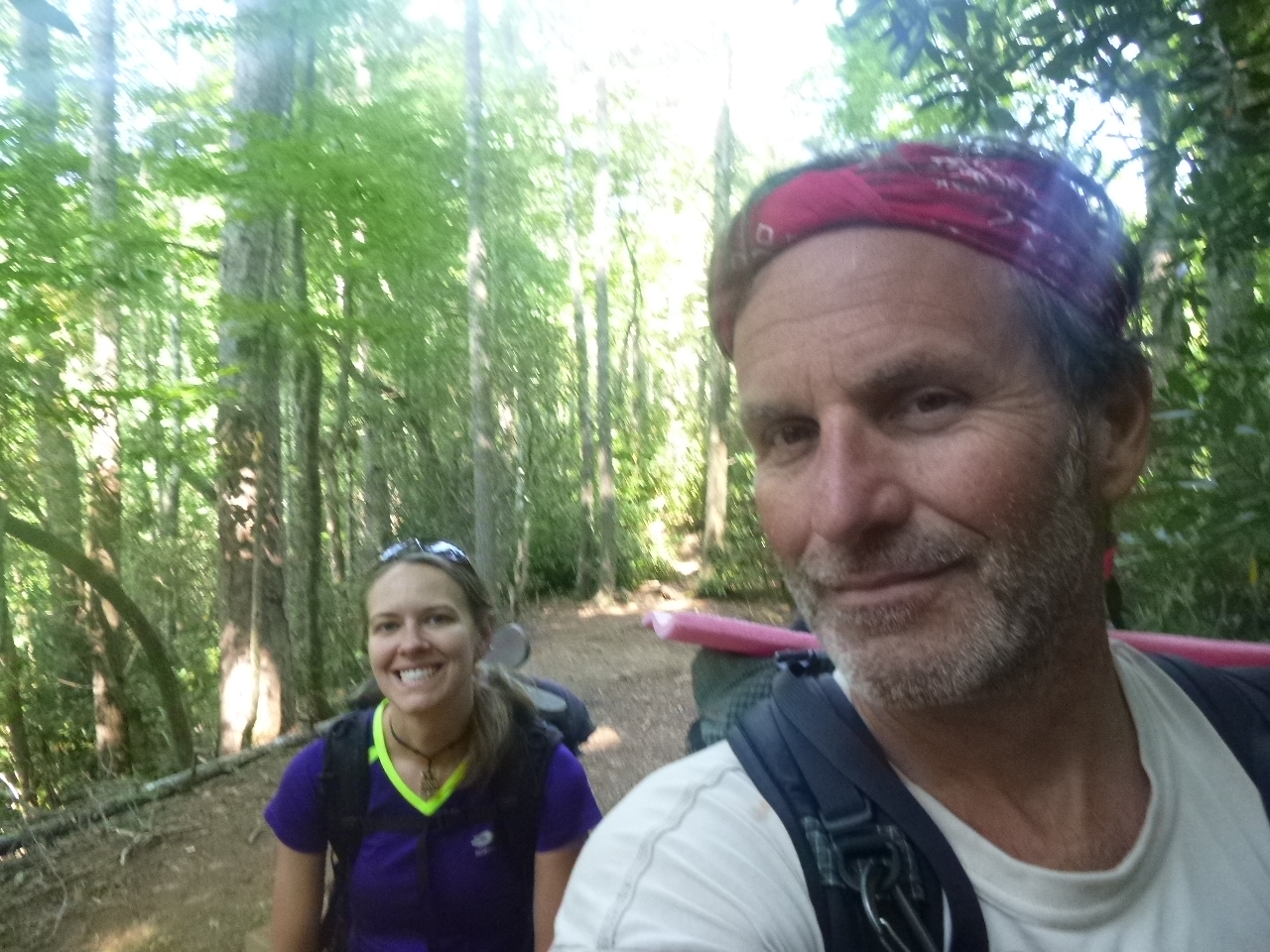 We had a wonderful time, I swam with the tubers and gorged on pizza. JD's group is eclectic, well mannered and respectful of themselves and the environment. It was a pleasure spending time with them and returning to home turf.  We have another big one planned for next weekend so stay tuned.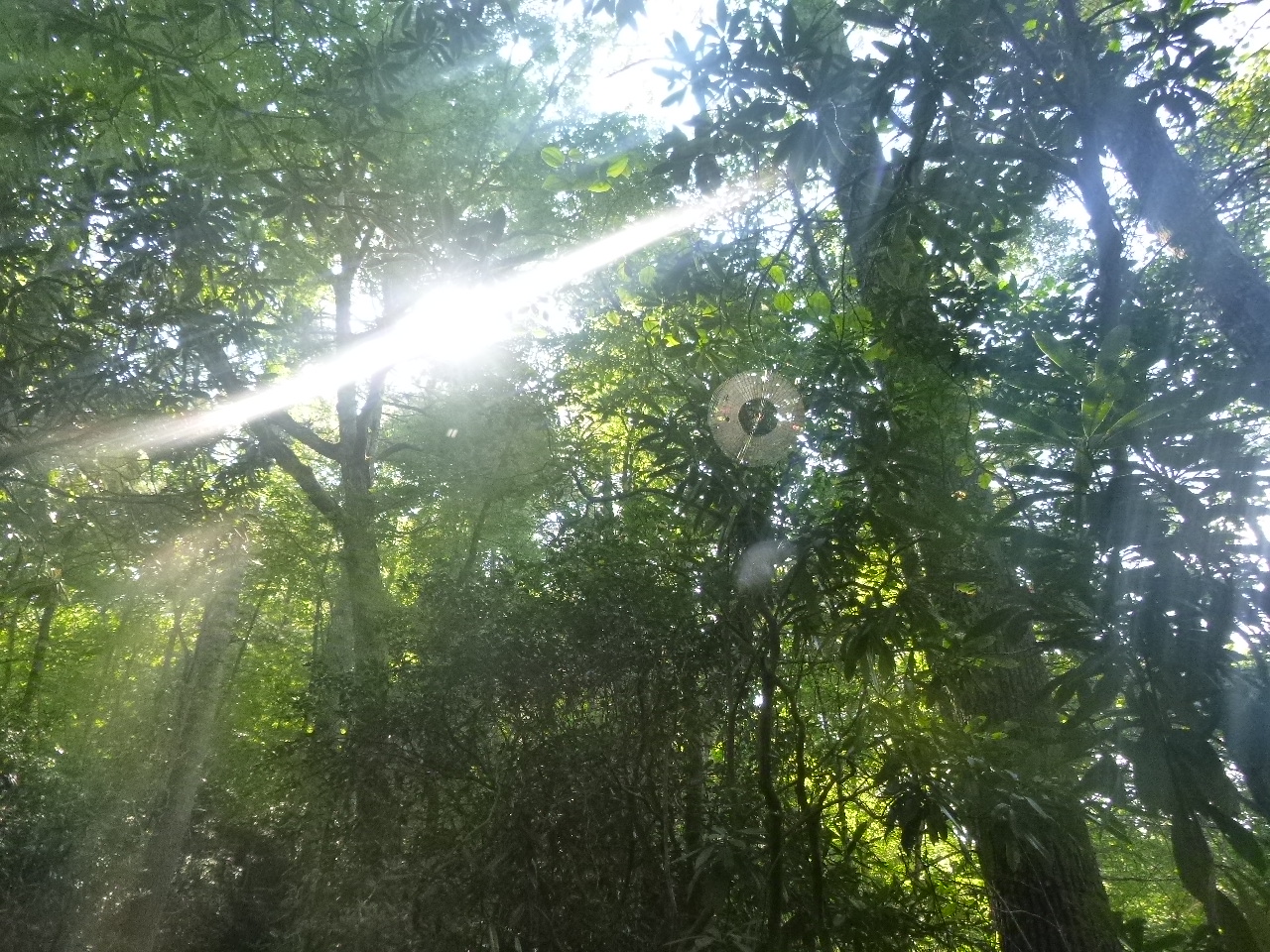 Some of you aren't on Twitter so I'm going to share a newly discovered photo from our summit push on Everest.  This is a photo of Sange, Neal's Sherpa, taking Chherring Sherpa off the rope immediately after being stricken by the rock. You can zoom in and see the blood in the background. It was a bloody mess. Fortunately, thanks to the hard work of our Sherpa and Neal, Chhering lives to climb another day after a week in the hospital. I sure wish those guys would consider helmets, though.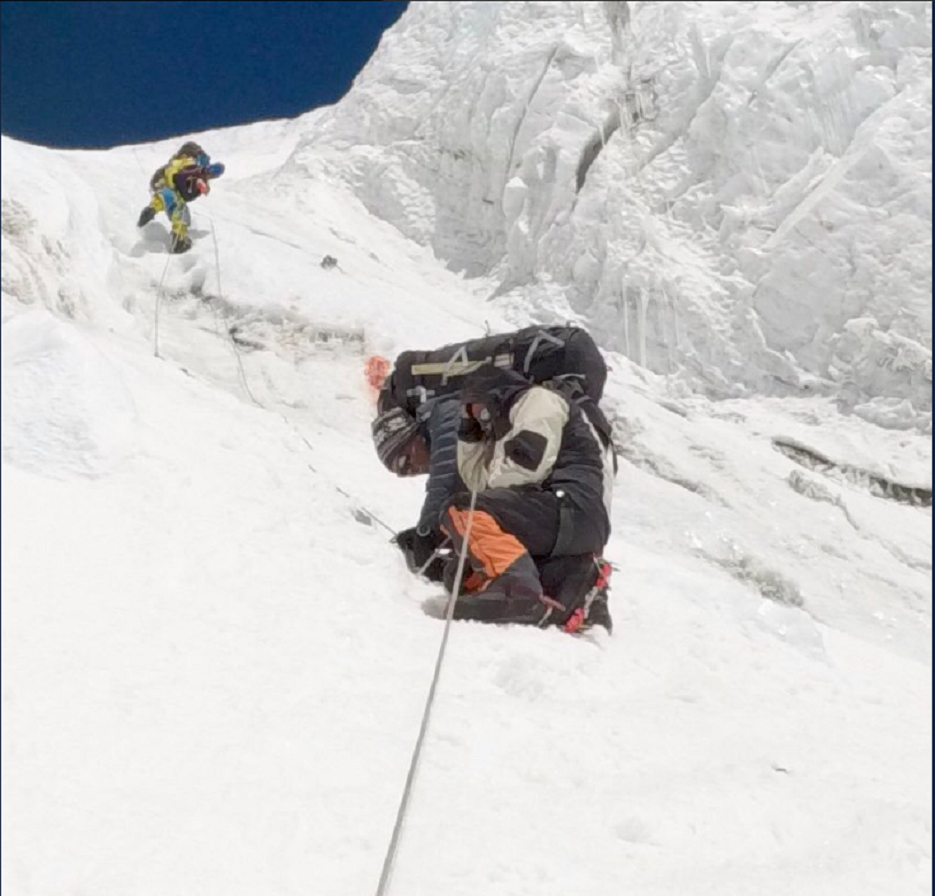 As you can see, it was of utmost importance to get him down to some easier ground and begin working on a helicopter. We had two of the best Sherpa in Nepal. Many thanks to Sange and Ang Dawa, not only for what they did for this guy but what they did for us.