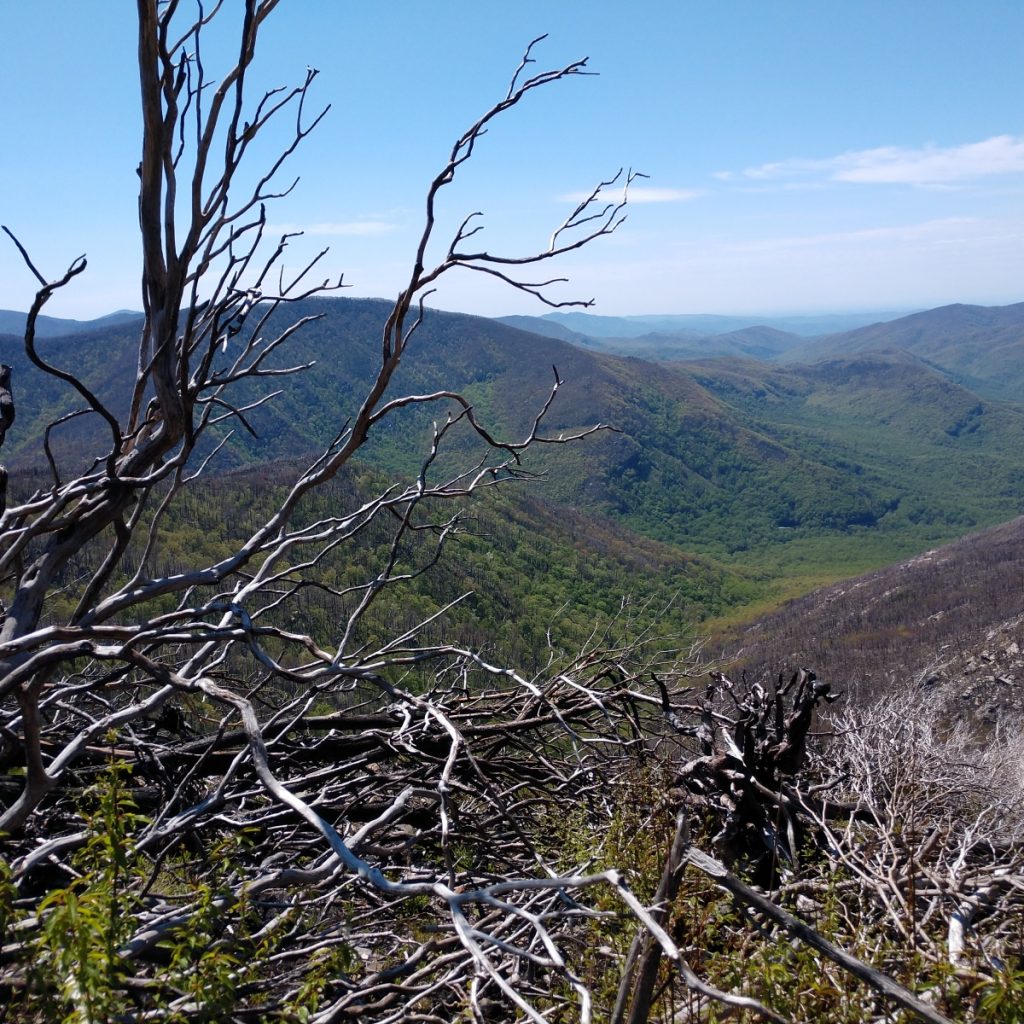 It was time to finish this project started a couple months back. Saturday found us in perfect weather in great stead to tackle this beast.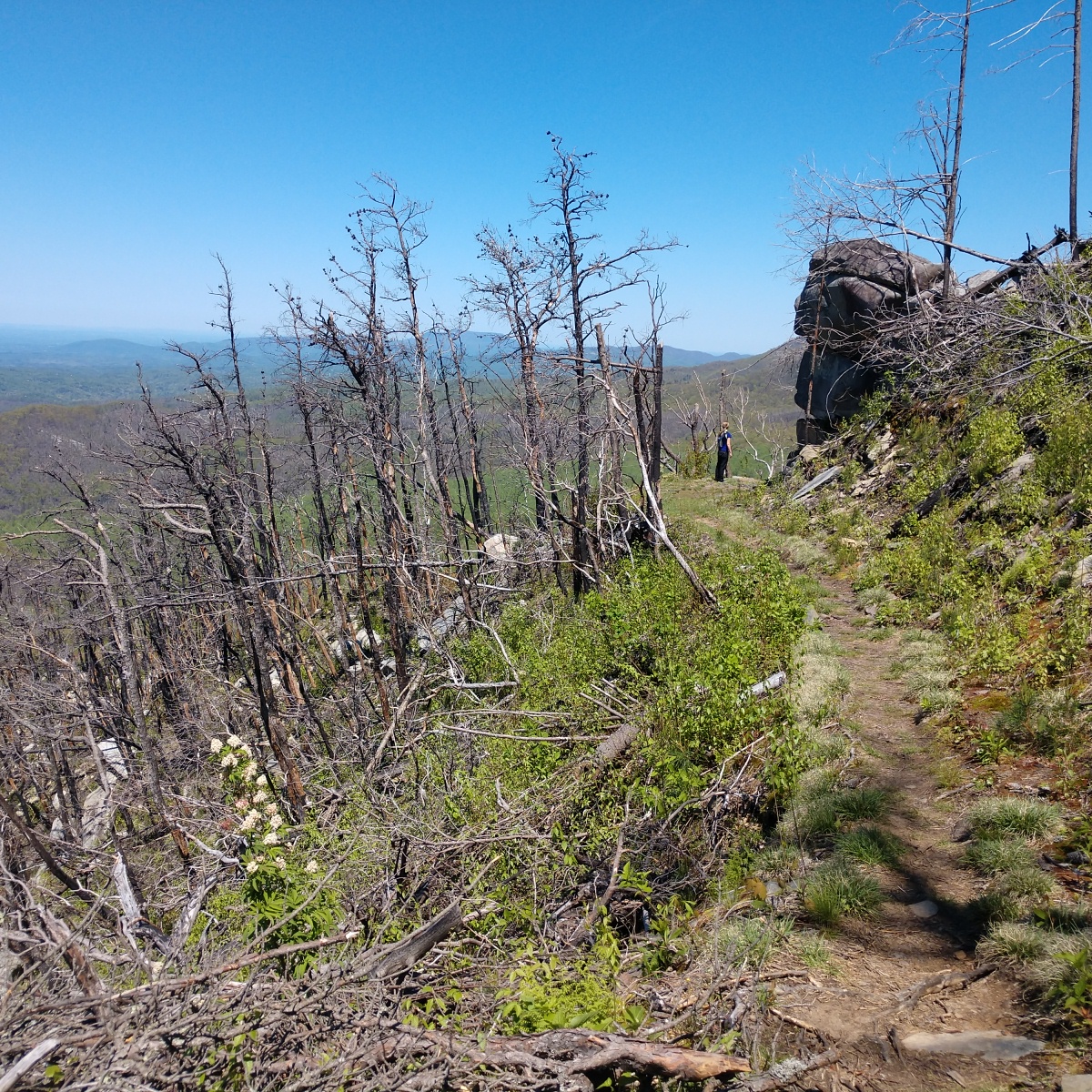 Fire is sometimes cleansing and it certainly scoured the soil. We climbed 3700 feet on Saturday. The wildflowers were in full-bloom.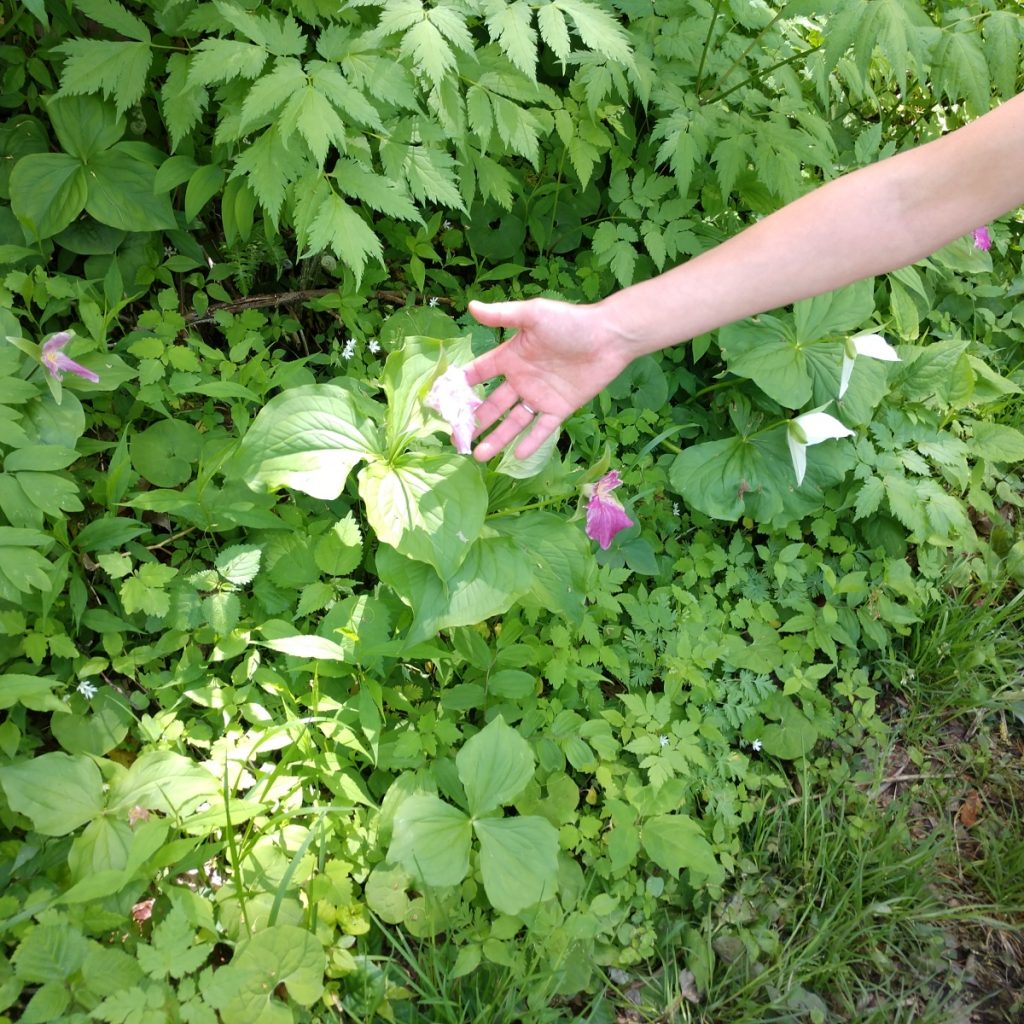 Beautiful specimens abound. As we ascended the scenery became more apocalyptic.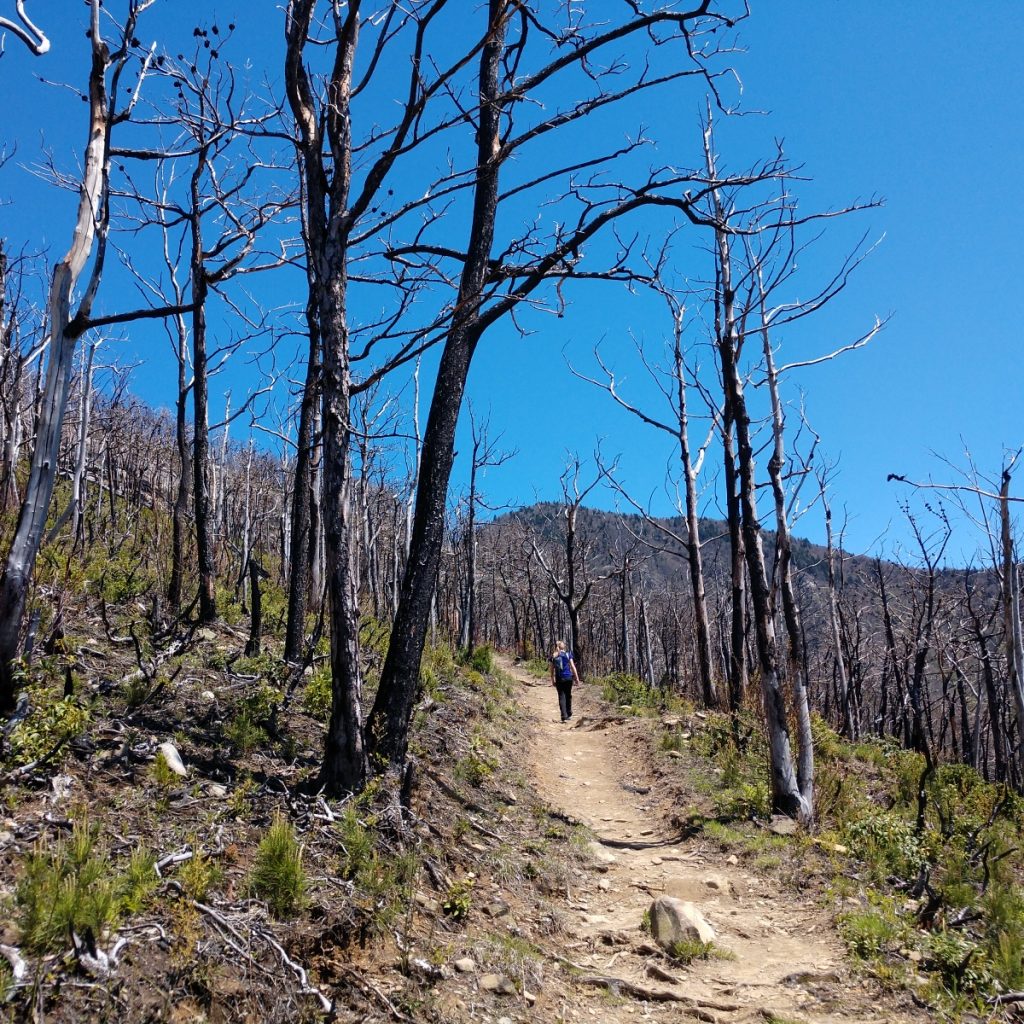 The fire was years ago. Laurel , Myers and I witnessed the chimneys portion which would later consume this area. Who would have ever known it would have grown to this.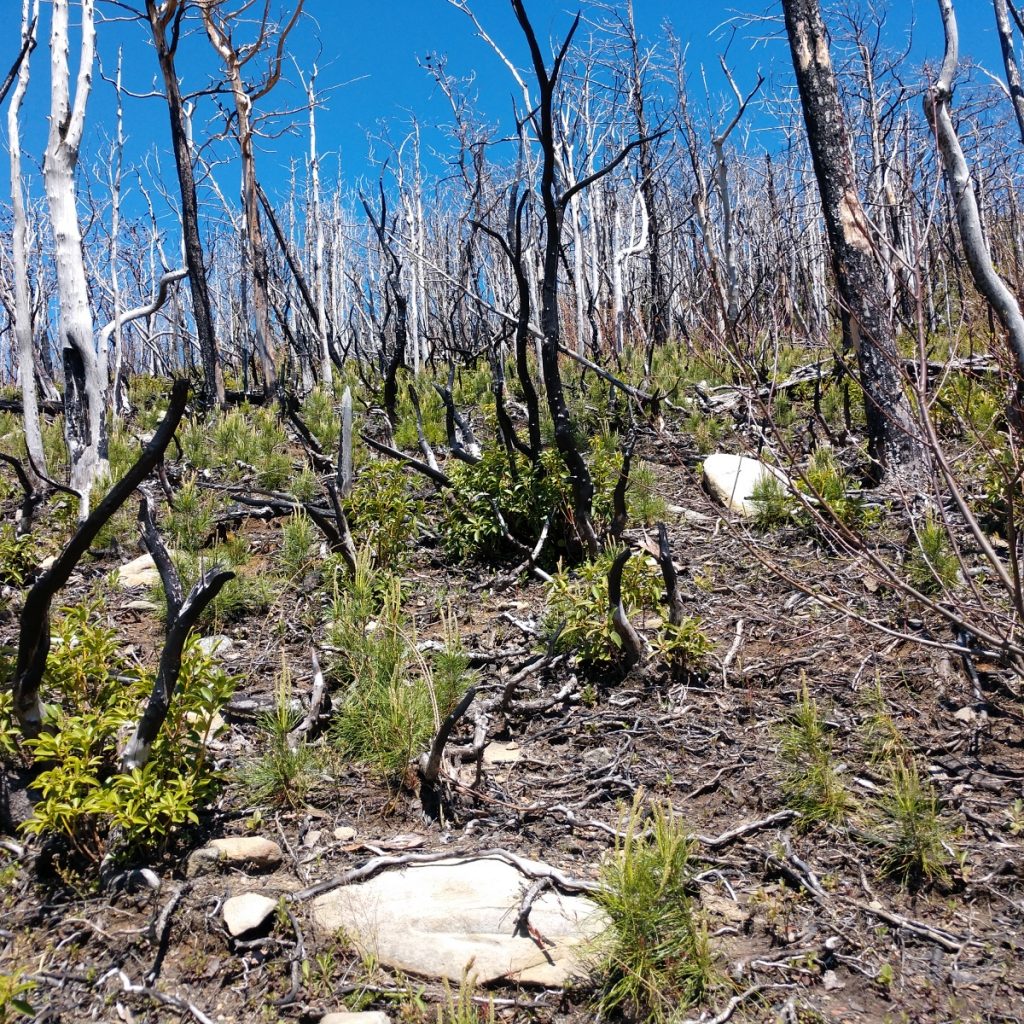 Our afternoon found us gaining serious ground but twas late.
We descended via Rainbow. Man, has it changed.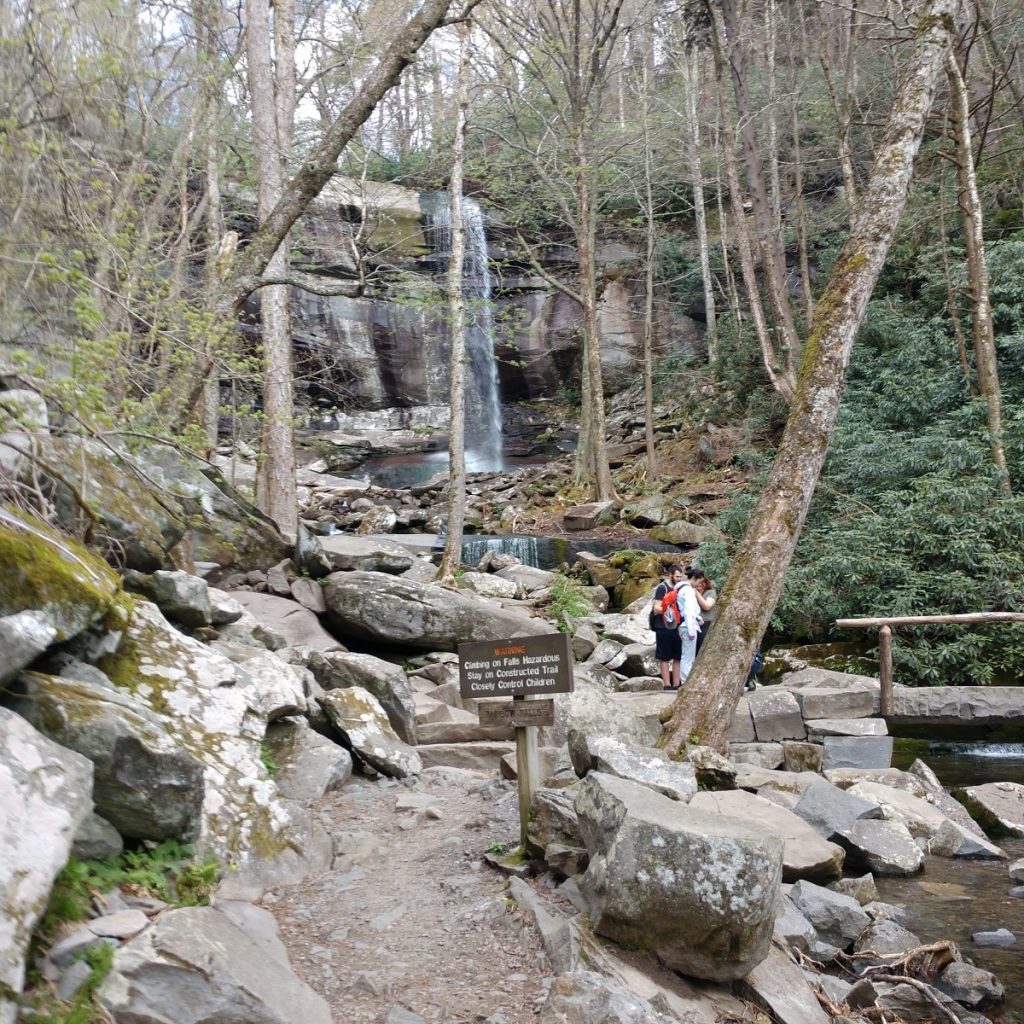 They've redone the whole trail, backed it off the falls, added crossings and re routed sections. It's not bad.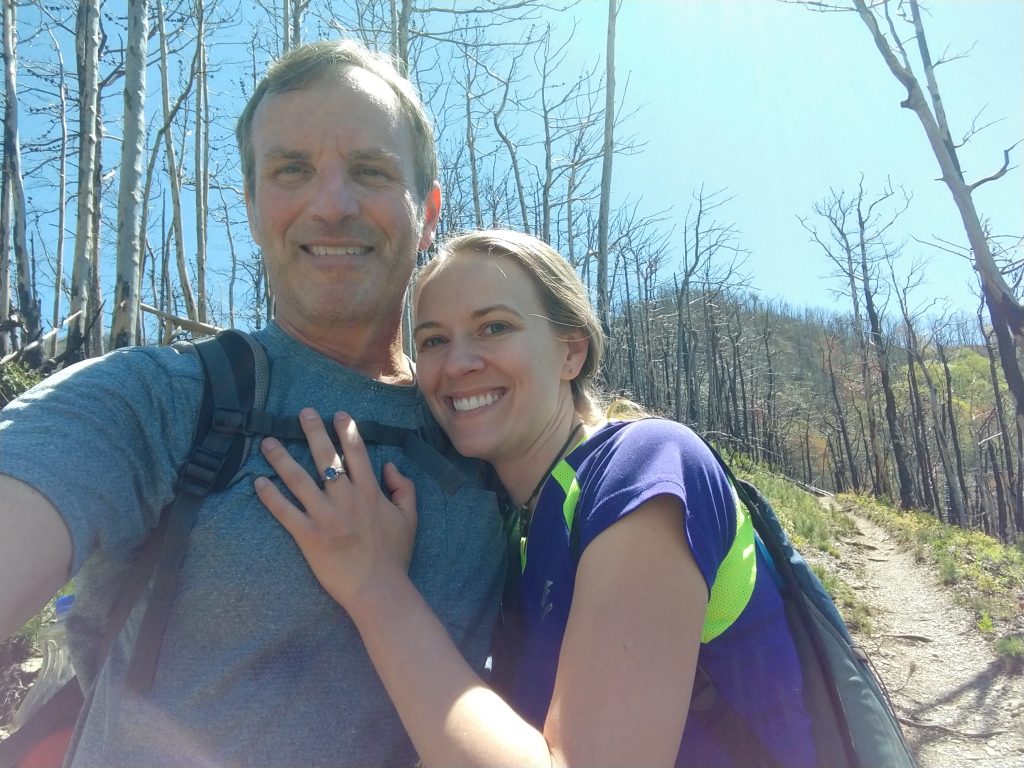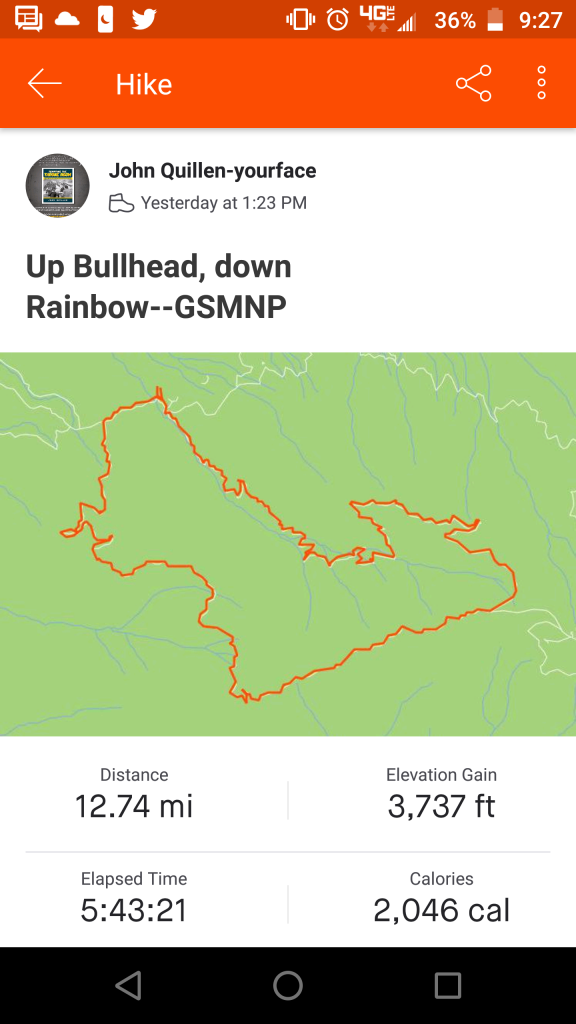 As you can see, we made good time. Had an interesting bear encounter. This healthy bruin was up at the side of a waterfall going up Bullhead.
Big guy. When he saw us he just sat down on his rear end like he had popcorn and a movie ticket. We were definitely Highlander television for him.
it was a fantastic outing and I encourage everyone to check out Bullhead before nature reclaims it.
In keeping with my spring tradition, I would like to share a bit of music with you from one of my favorite groups, Radiohead.
" ]