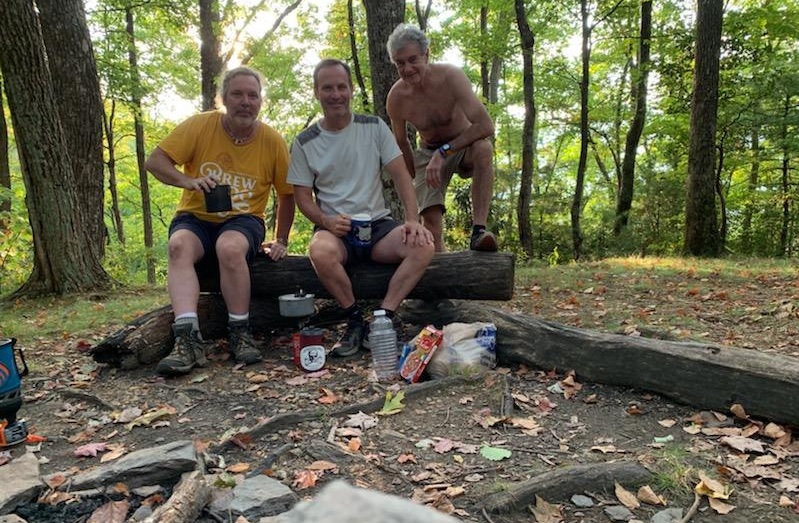 We made a pretty big climb up out of Rich Mountain. But first we had to stop at the parkway to pick up a sweet present from a friend. Adam Law gave me his external frame Gregory pack after seeing how ragged my old external climbing pack had become. Many thanks to Adam and his wife for taking the time to meet us and hook me up. My climbing rope and gear thanks you.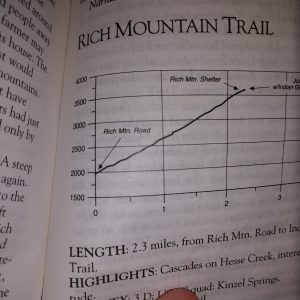 When you hit campsite 6 from the backside, it involves some climbing, which is what Howard and I are seeking in anticipation of an attempt on Aconcagua in a few months. We are loading up our packs and climbing mountains because that is the only true way to train for climbing mountains.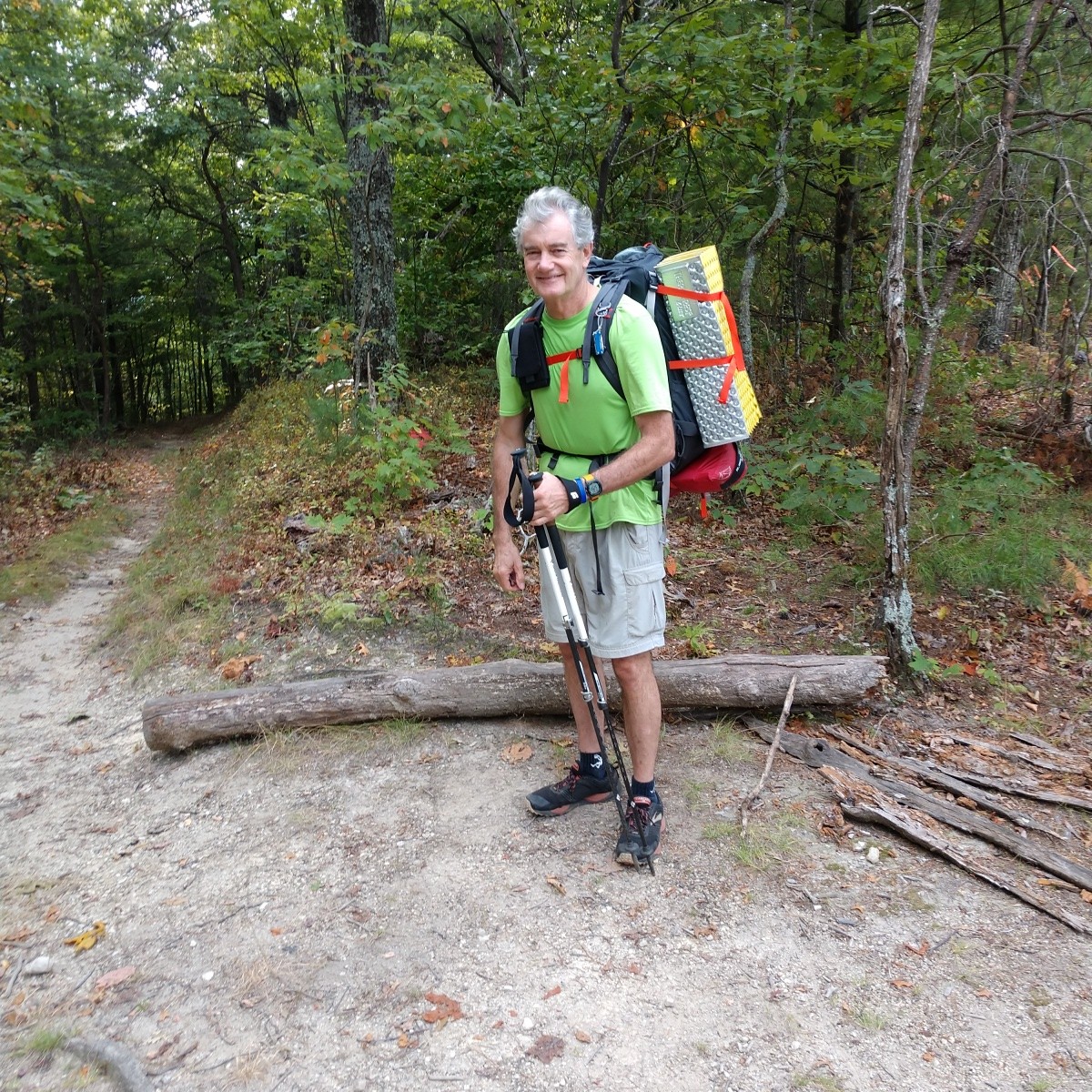 As I mentioned last week, the springs up high in the backcountry are dry. All of them. It's no problem for us, we just toted all our water and made our packs 45 pounds or so. Employing our new backpacking calorie counter, I have estimated that I personally burned about 1600 calories in our ascent and nearly five miles of walking. It is much less for Howard and a bit more for Grady.  My body is beginning to remember these muscles that have been dormant for a little while.
We also, in the words of the park service, "chose not to have a fire". Mainly because there is a fire ban but also because it is hot as blazes and with no water up there, it just didn't seem prudent. We did have a candle lantern and great laughter and no smoke with which to contend. Grady and I regaled Howard with tales of yore. More than he could handle, I'm certain. We retired for a dry storm evening. The wind gusted mightily through the night and I feared widow-making branches that, fortunately, did not rain down upon any of us. Needless to say, it was a sleepless evening.
When we hit the trail the following morning, I was thinking of the last time I had been this way. It was apparently back in 2011. I was backpacking in, solo, to meet a Highlander crew at this campsite. Along the way, I ran into a guy that I had met at my house one year, who met Beth on the trail while she was solo hiking. Anyway, this guy, Patrick, made it to the party at my house.  I was thinking about running into him on our ascent because, certain places stimulate association memory.  Would you believe that I ran into him at almost the same spot coming out? His name is Patrick Morales and he is quite the outdoor advocate. Here is a link to his version of the time we met on the trail in 2011 on his blogspot. http://wemaybeback.blogspot.com/2011/02/hiking-outlaws.html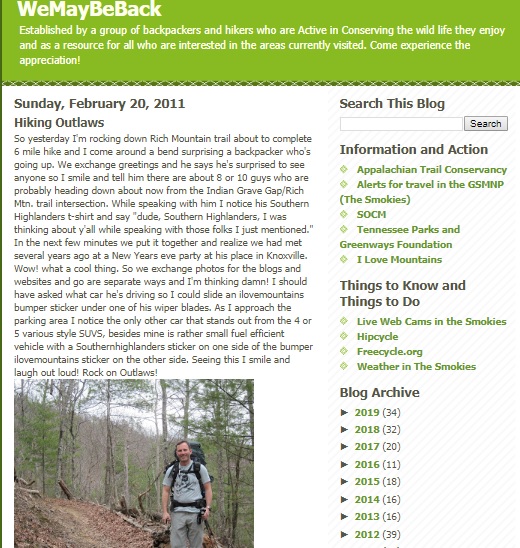 I still have an I love Mountains sticker on my old car.
Which brings me to this final, and most sobering occurrence this particular weekend. I believe that a picture is worth a thousand words, so here goes.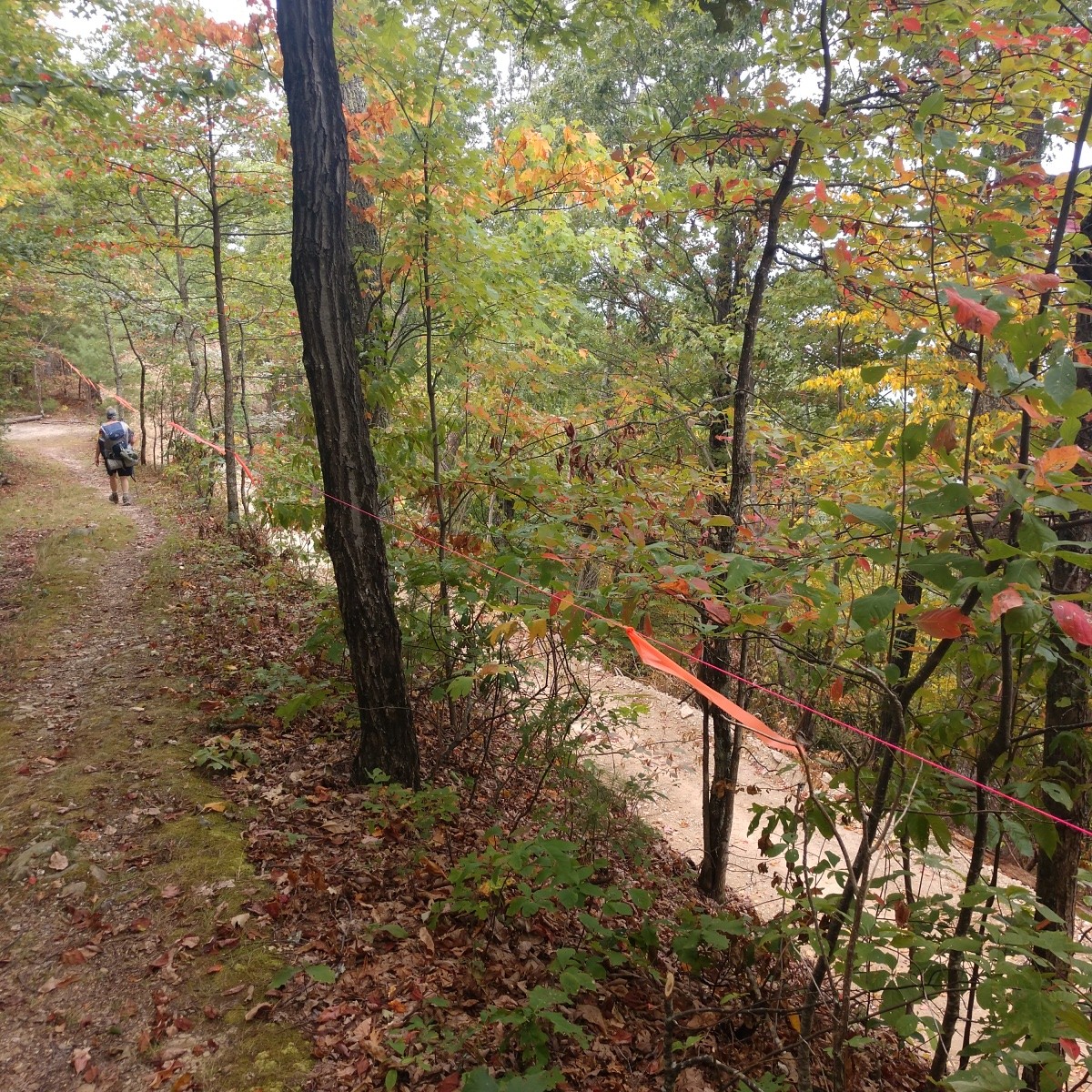 At nearly 2.5 miles and 1700 feet up in elevation, this is what we encounter. Take a look at how closely they put this road to the trail on the boundary!  Now, perhaps this is private land. Someone spent a significant amount of money to grade a road up there. Why would they do this?  I don't think it is for a single unit home, do you? I contacted two Blount County commissioners, Jeff Jopling and Brad Bowers. Neither of them knew anything about it and are looking into it.  Spread the word here because I'll bet someone is trying to get something big  up there and perhaps we can stop it.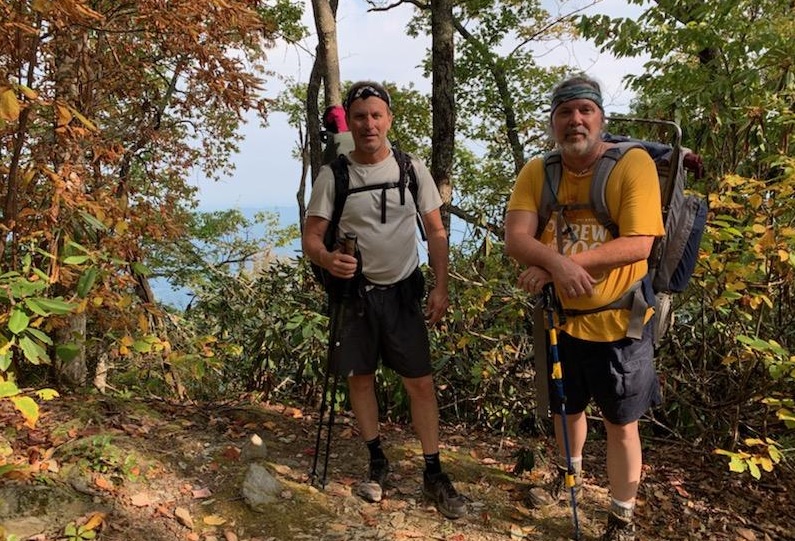 It was great to have the g dog back on the trail.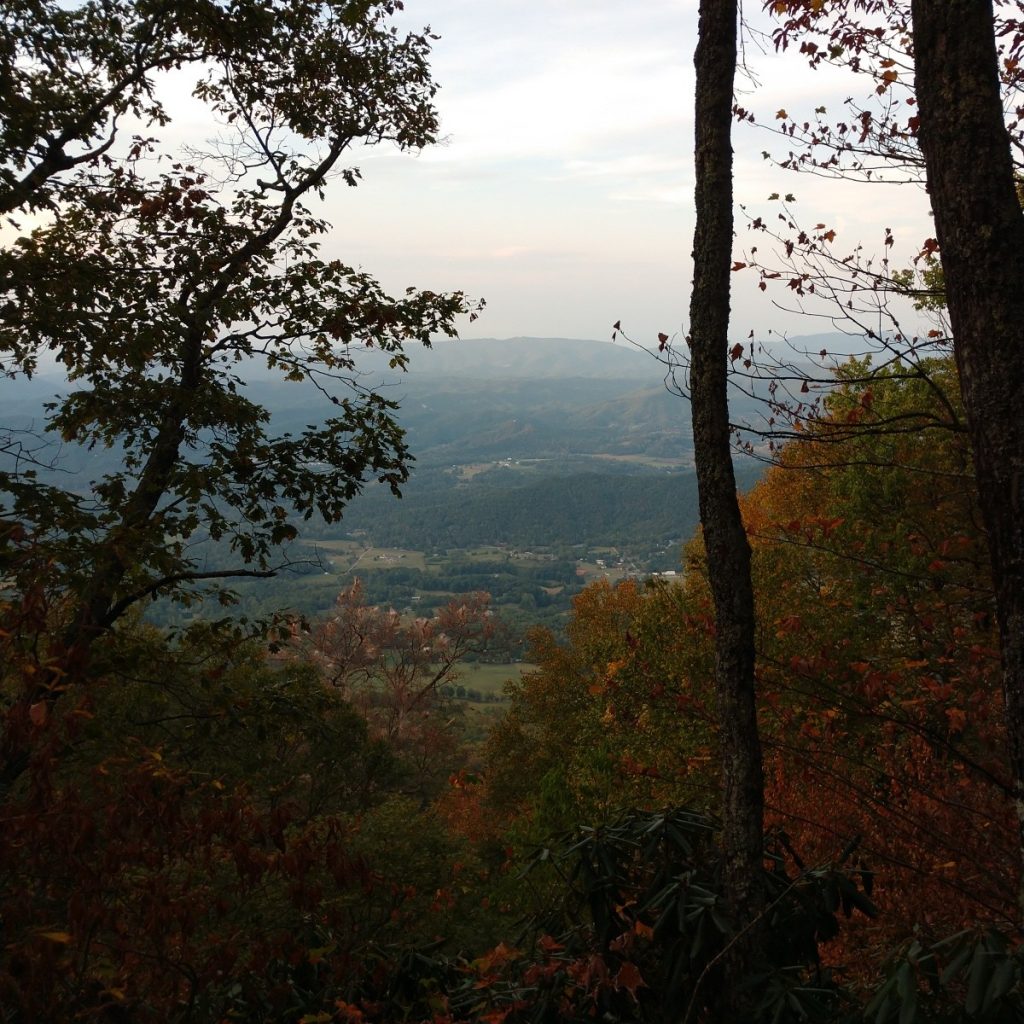 Let's all work together and see if we can't keep this view without some real estate blocking it!
Thanks
John