There is a place, remote and lightly used, deep within the wilderness of Tennessee that is my favorite of all stomping grounds. And on Sunday, not a Friday this time, we were able to enter and not encounter a soul.  Crowder Branch is a finger that drops off the Fodderstack Trail which straddles the spine between Carolina and Tennessee. Fodderstack is the longest trail in the Citico/Slickrock drainage and it takes you from Farr Gap to the Cherohala skyway.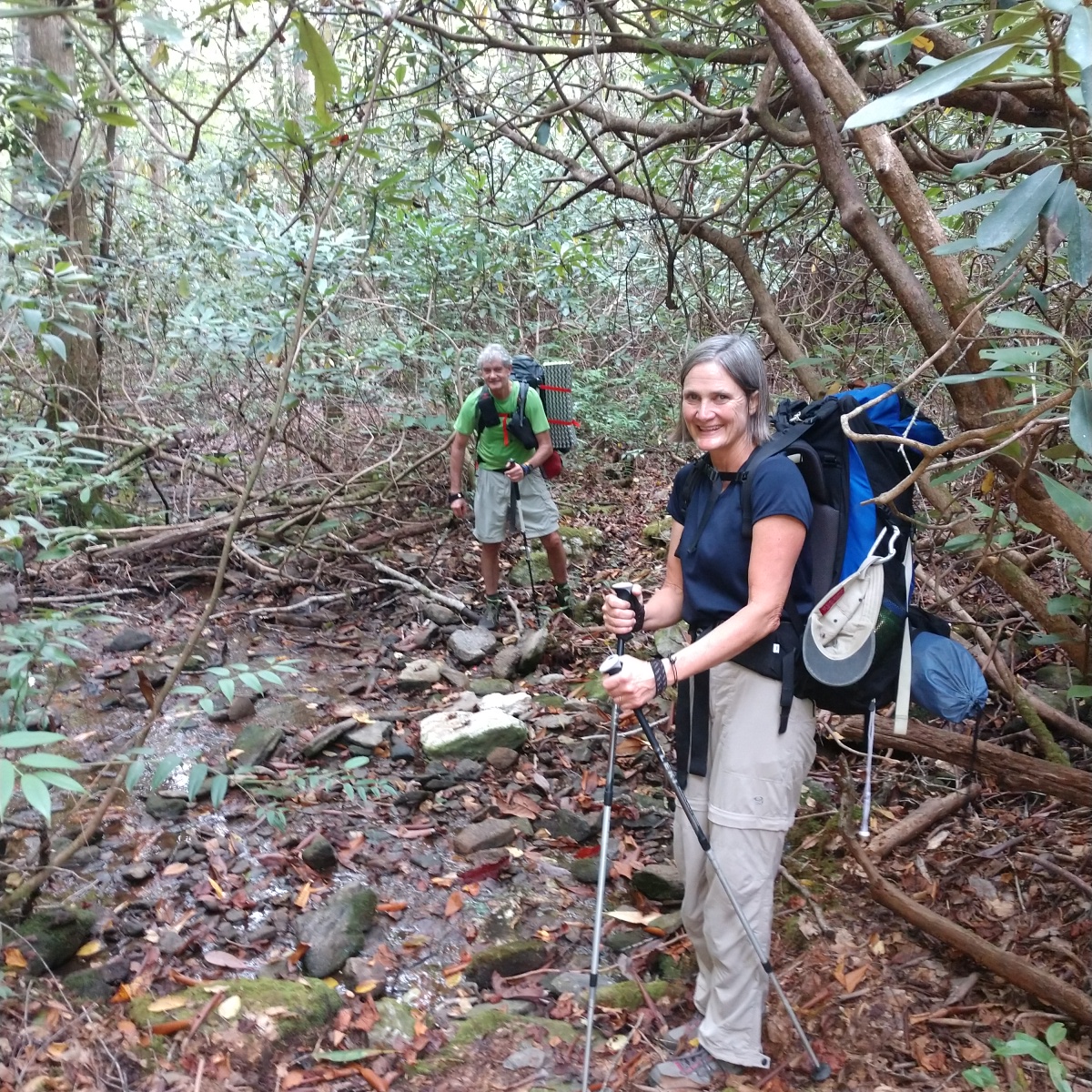 We were fortunate to be joined by Kathy in our wilderness experience. She is an intrepid outdoorsperson. She could have outrun us at any point. Route finding is sometimes necessary in the wilderness. Unlike the Smokies, maps are always handy.
We made our ascent with full training packs.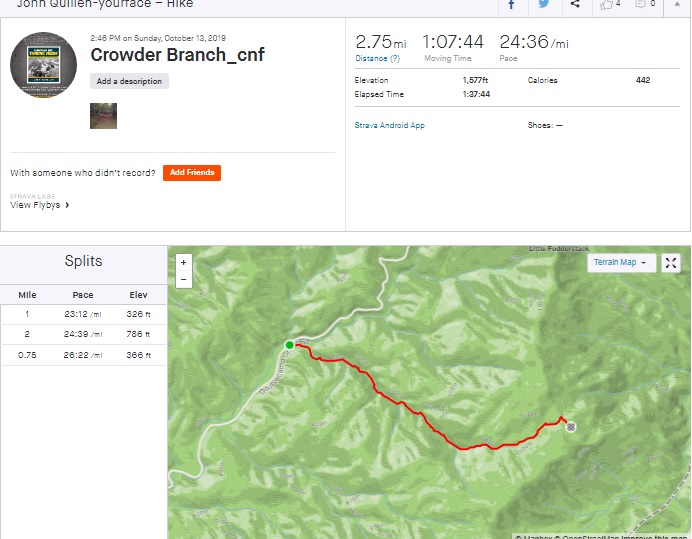 Somewhere, along the way, a large creature stalked Howard. We never ascertained its intentions. I suspect it to be hog.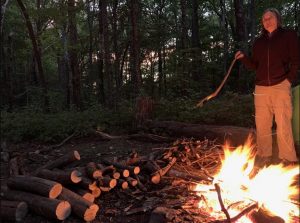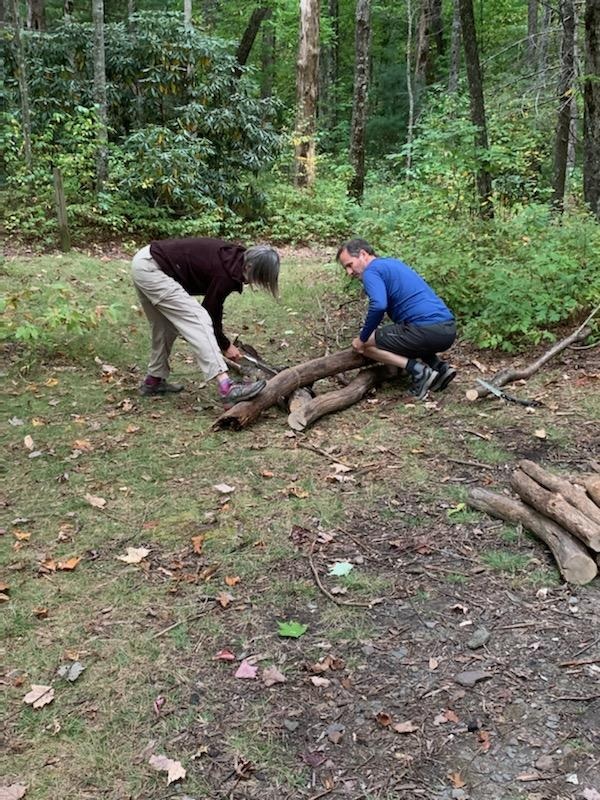 In order to have a nice fire, we had to leave the fire ban area of the Smokies. Kathy did more than her share of camp work. It was nice to have someone so willing to pitch in and not relegate it to "the men".
As Fall is beginning to permeate the Appalachians, a crisp evening made the fire enjoyable. We retired early and rose to a beautiful morning. Howard and Kathy departed out Farr Gap as I dropped back down Crowder Branch. I had halfway expected to encounter the Sage of Citico, Tipi Walter but saw nothing on my solo descent. It was cathartic and my weekly dose of mountain prozac to be alone in the wilderness with nothing but my thoughts. This has been like the days of old for me, going out every weekend. Thanks to Howard, I have a great backpacking partner. And plenty more is to come. We are very excited about this weekend plan.

Stay tuned.
John