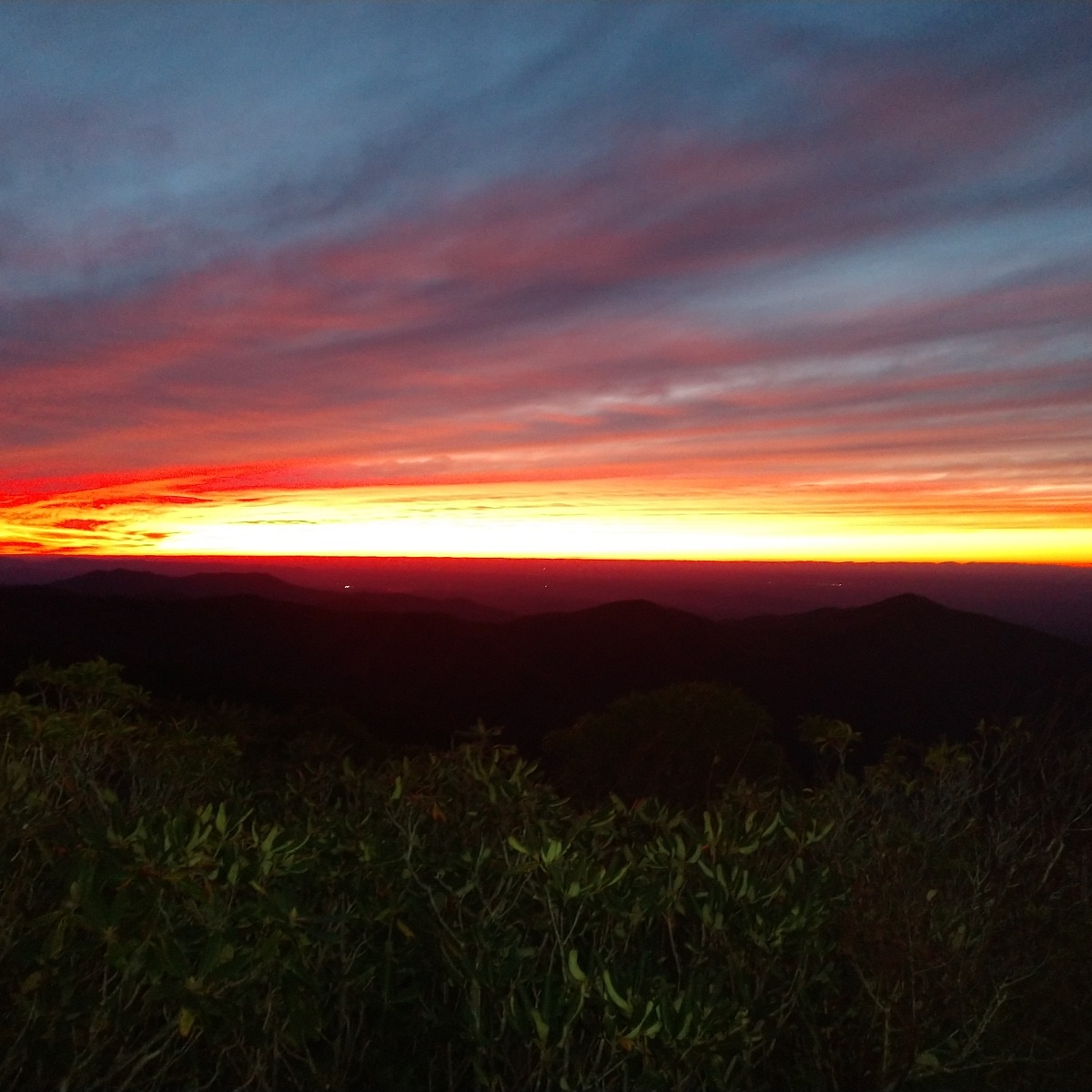 We barely caught the sunset this year. Our Friday departure schedule doesn't allow much time for negotiating the dragon and infamous and traditional Lead trail.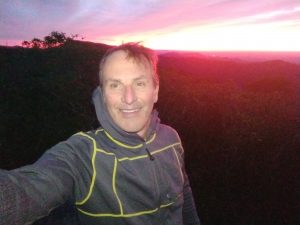 I was delighted to make it in record time. Did I mention we shouldered 65 lbs each?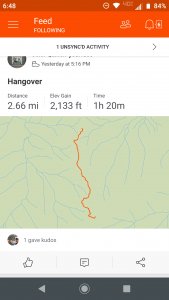 Yeah. We figured the Hang was dry so we toted gallons.  Gallons. After all, we are in training.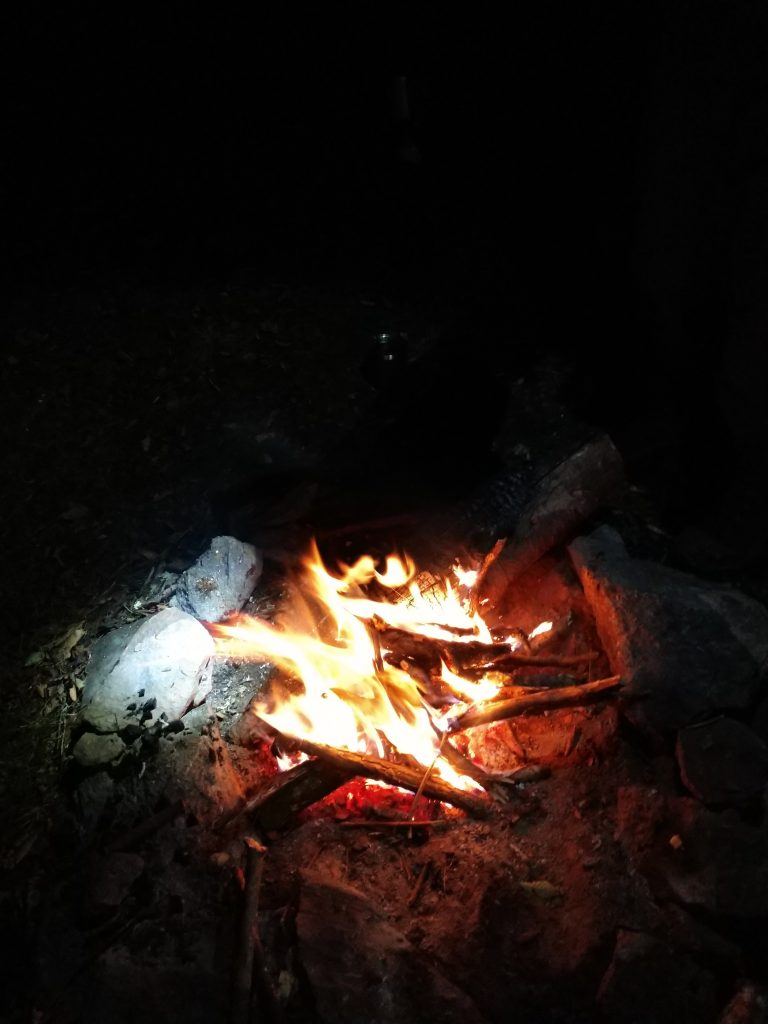 No fire bans here. And the warmth was appreciated. I would also like to note that the Lead trail has been recently maintained and is in better shape than I've ever seen it. Ever. It is volunteer trail maintenance that keeps these areas so pristine. Many thanks to the local trail volunteers who so diligently attend to this classic ascent.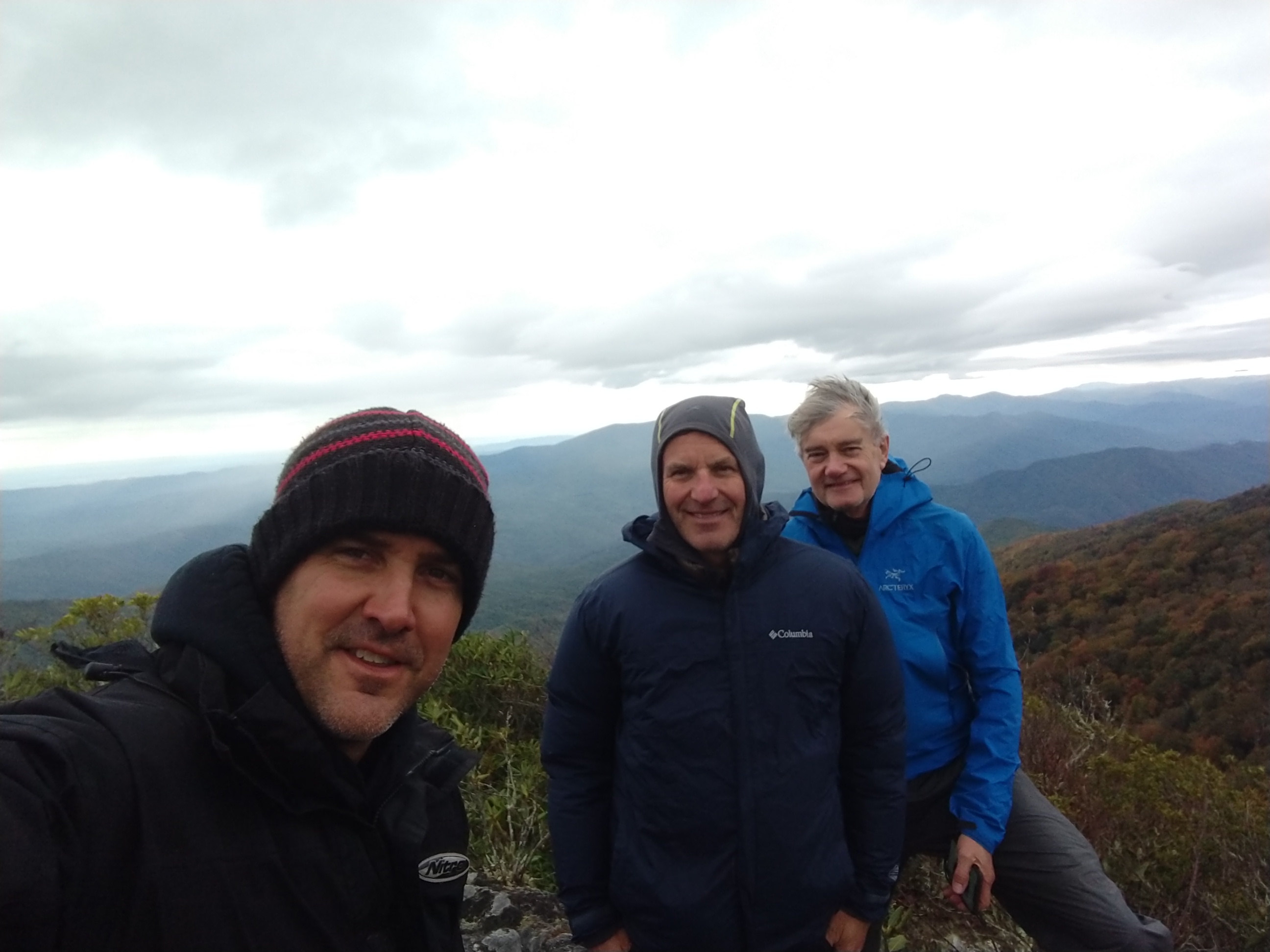 Now, as we unpacked, and well before this photo the following morning, a realization took hold.
It sunk in as Jon Chambers unpacked his 65. It seems as if he omitted one critical piece of gear. That would be the item collectively known as a sleeping system. They're usually helpful for warmth and comfort in the backcountry. A major component of which is the sleeping bag itself.
Uh-oh!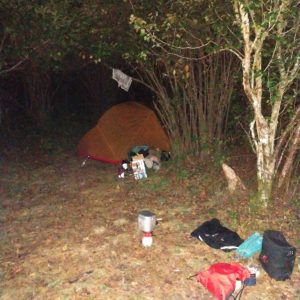 We fashioned a work around system with hot hands, a backpack, several down jackets and a sleeping pad. Howard and I retired about 10:30 and Chambers stayed up kicking the fire for several more hours, anticipating the misery of shivery.
Fortunately it didn't turn as cold as expected and Jon said he was quite comfortable in his tent with our improvised system. But not so much that he was persuaded to take on the second night.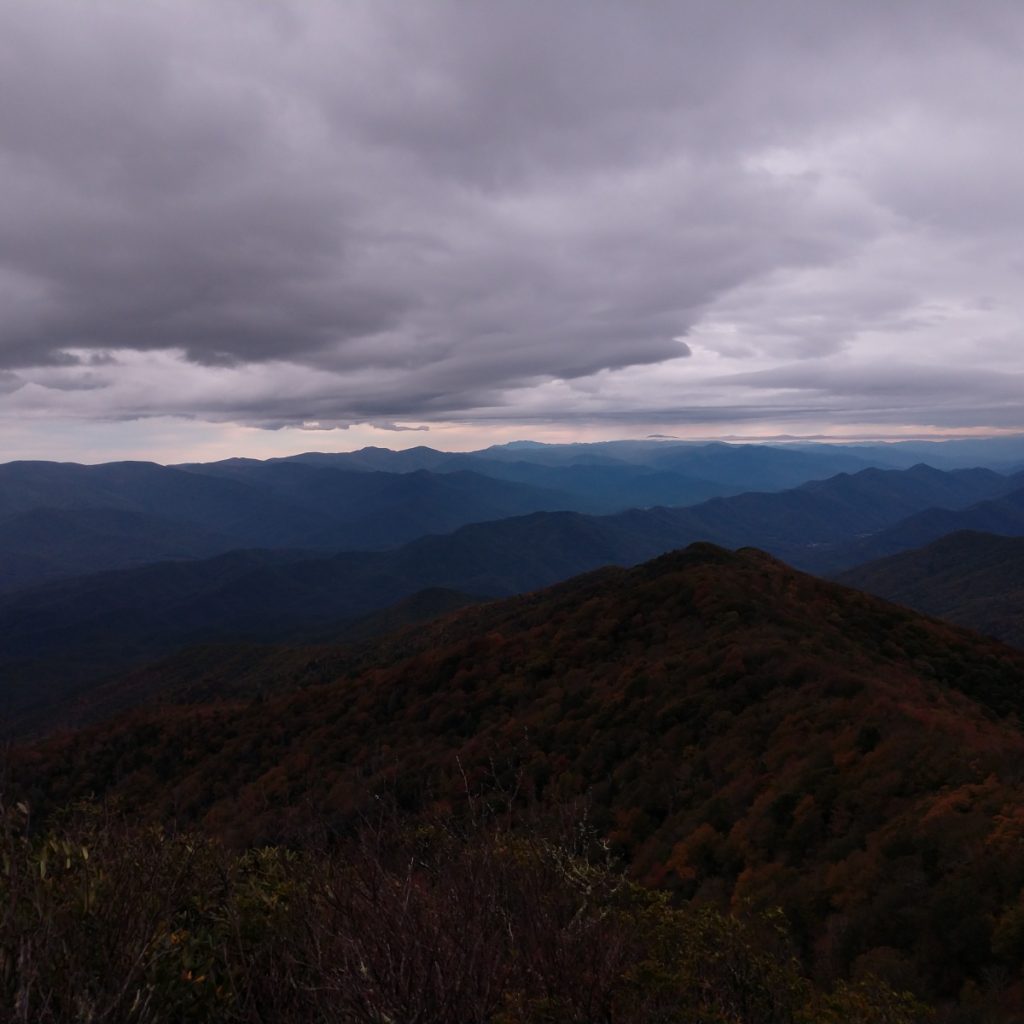 It was Howard's first time to the Rock and he was impressed. How can you not be, after all it's Hangover. His time to the top was equally impressive.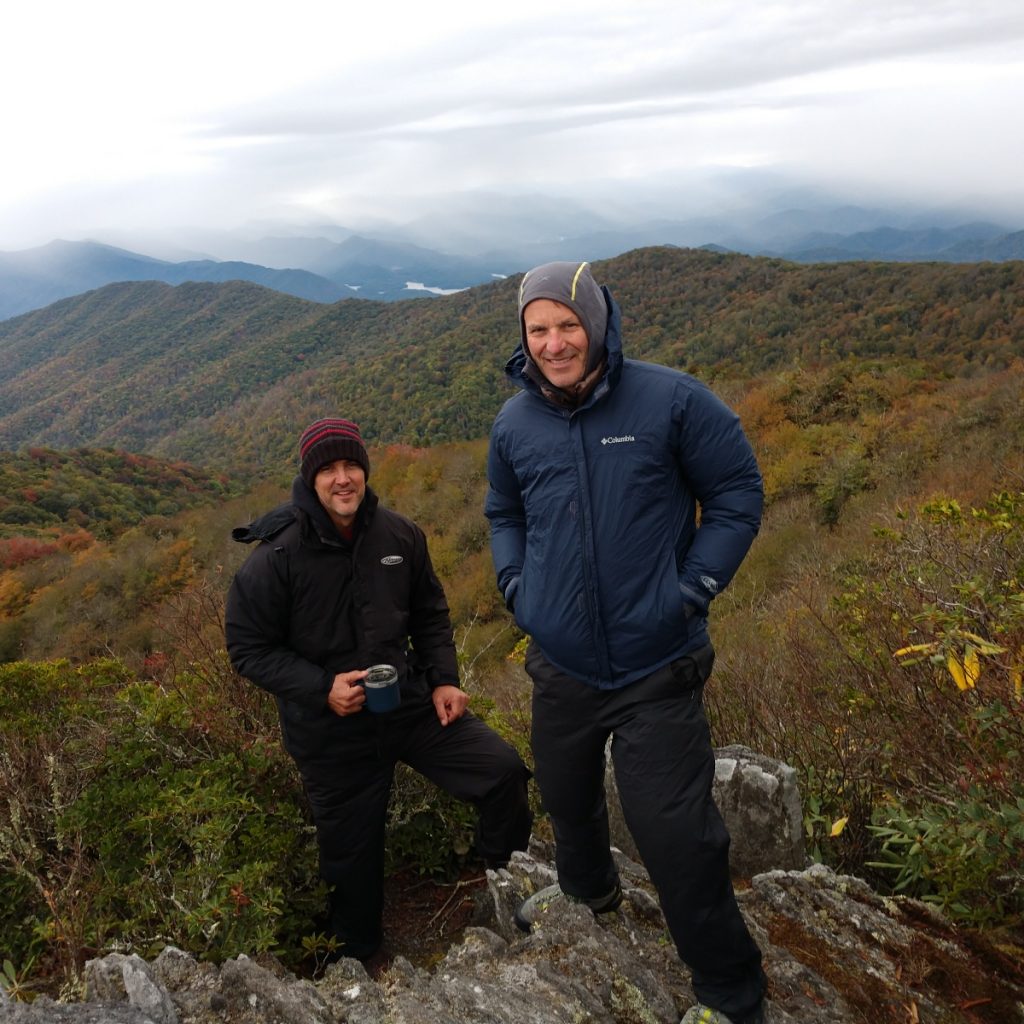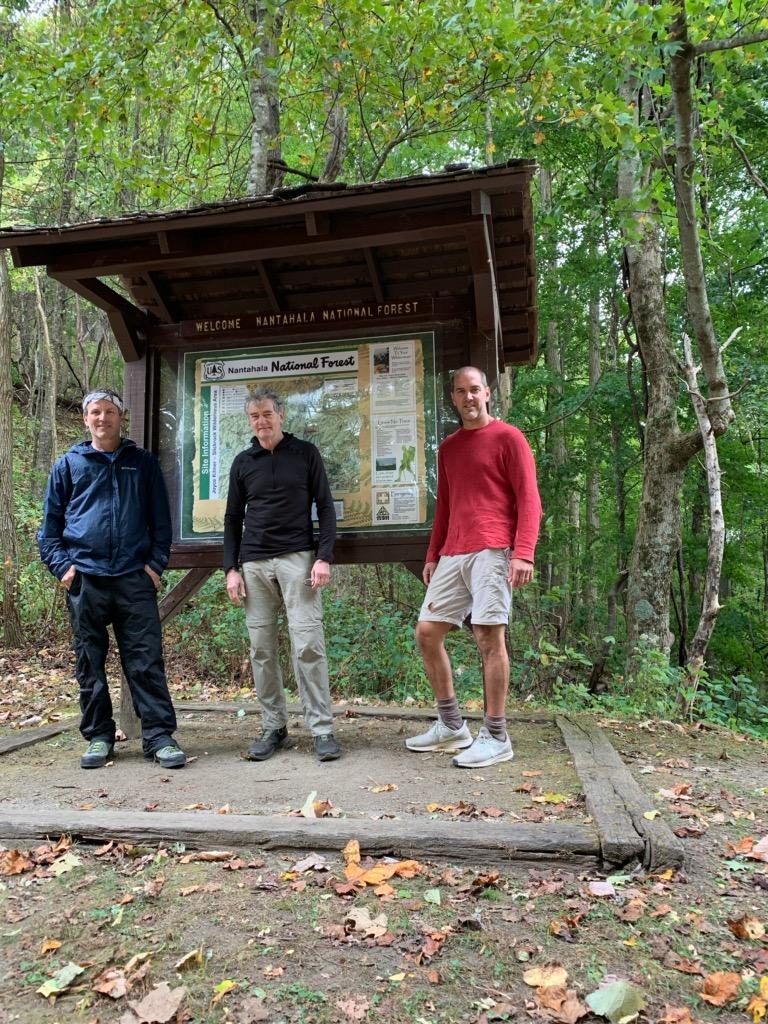 We had to depart a day early due to the sleeping bag issue and the pending weather. although John was able to stay warm on a dry evening that was not going to be the case for Saturday night.
And rain it did. As I sit here in the drier comfort of home and Knoxville, I'm receiving texts from my friend Carl on Gregory's bald.
Wind and rain seems to be their issue for the evening.
As you can see in the photographs, Hangover did not disappoint again this year. It's always good to return to the Rock during the annual fall pilgrimage regardless of the amount of time spent there.
We had the place to ourselves and I got my Fall dose of Heaven. I've missed only one year of October Hangovers since the 80s and that was because my brother got married on the traditional weekend. It was interesting to view our campsite from just a few days prior (see the post below this one) in the distance along the Fodderstack. No colors were seen but a few chilly nights saw the basswoods and sourwoods doing their thing. It was amazing.