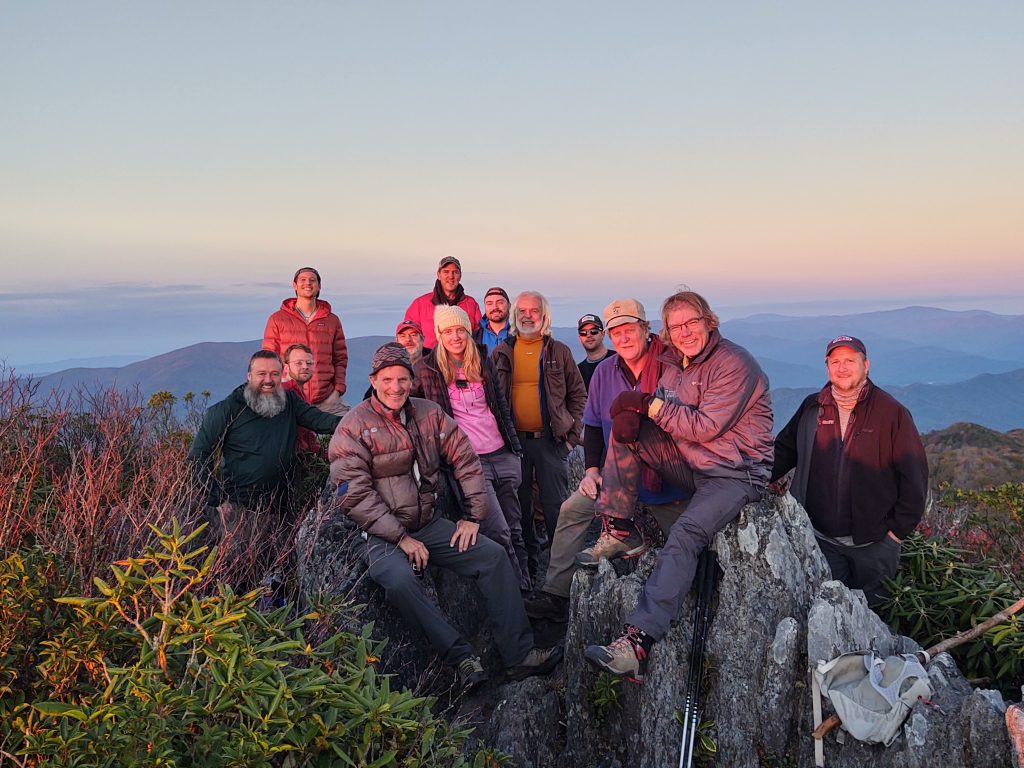 We had a near record crowd for the Southern Highlander Hangover trip this year. And the weather could not have been better. The only people not pictured here that were in attendance are Micah, David and Drew Snider and Tipi. That brings our total to 17, just shy of the record of 21.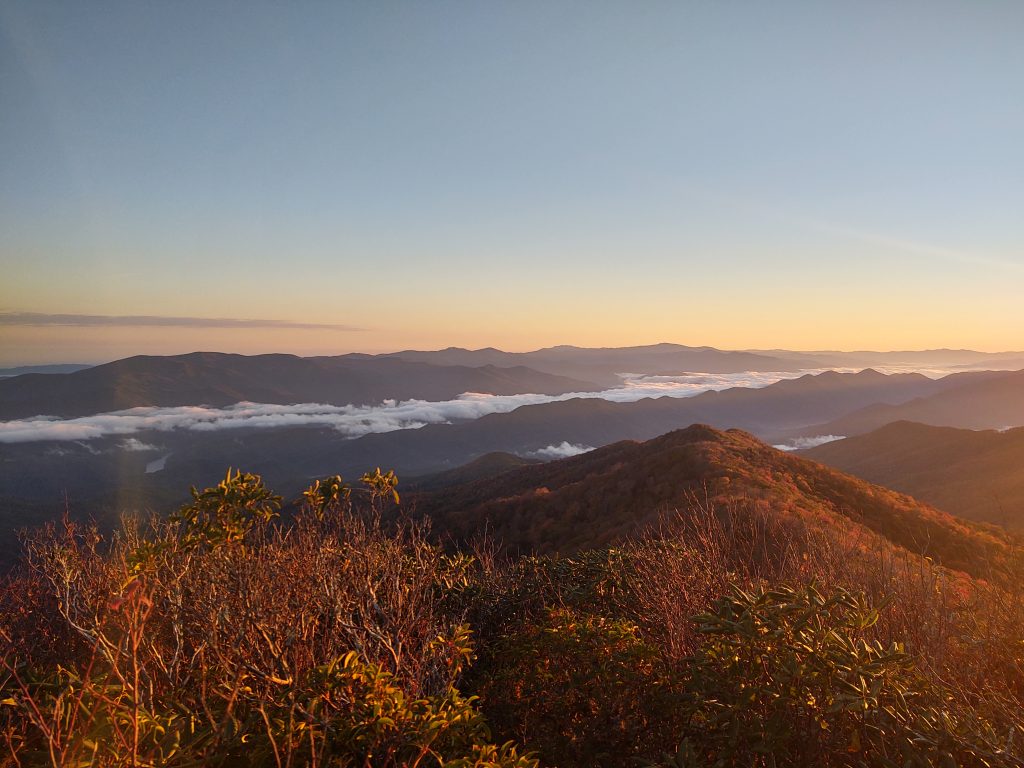 I made it up for two sunrises.  And they were epic.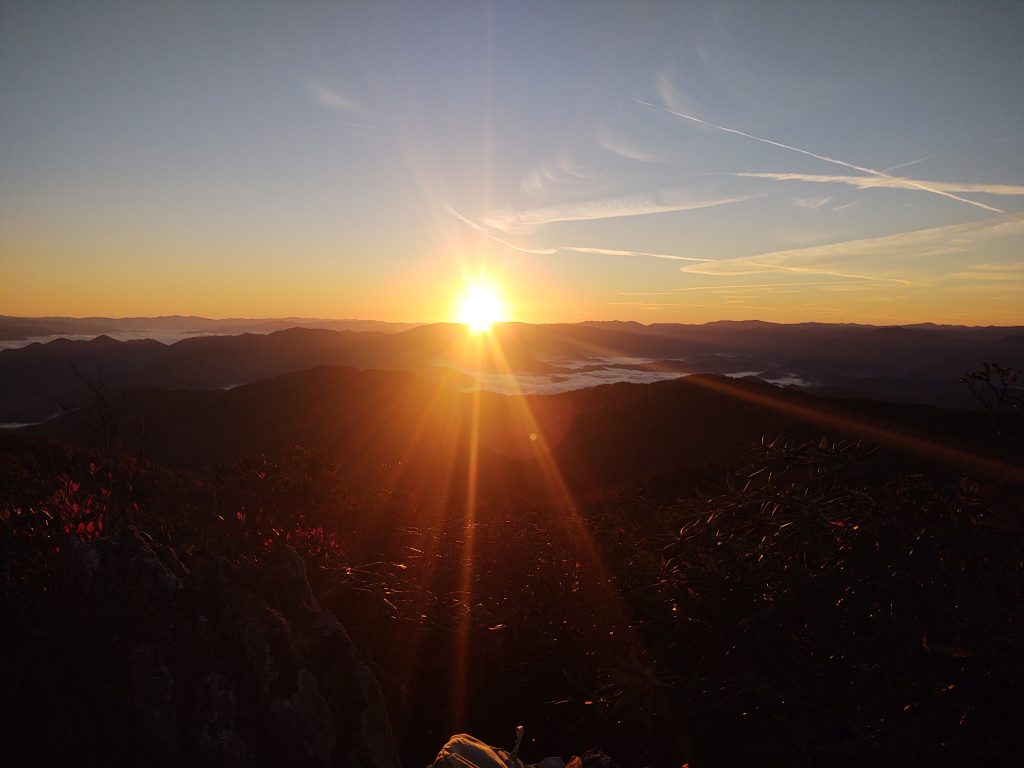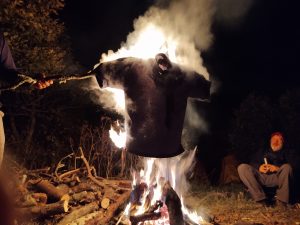 Myers was there so you know laundry got done.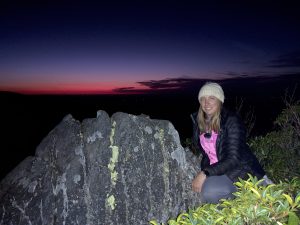 But the sun sets were equally spectacular.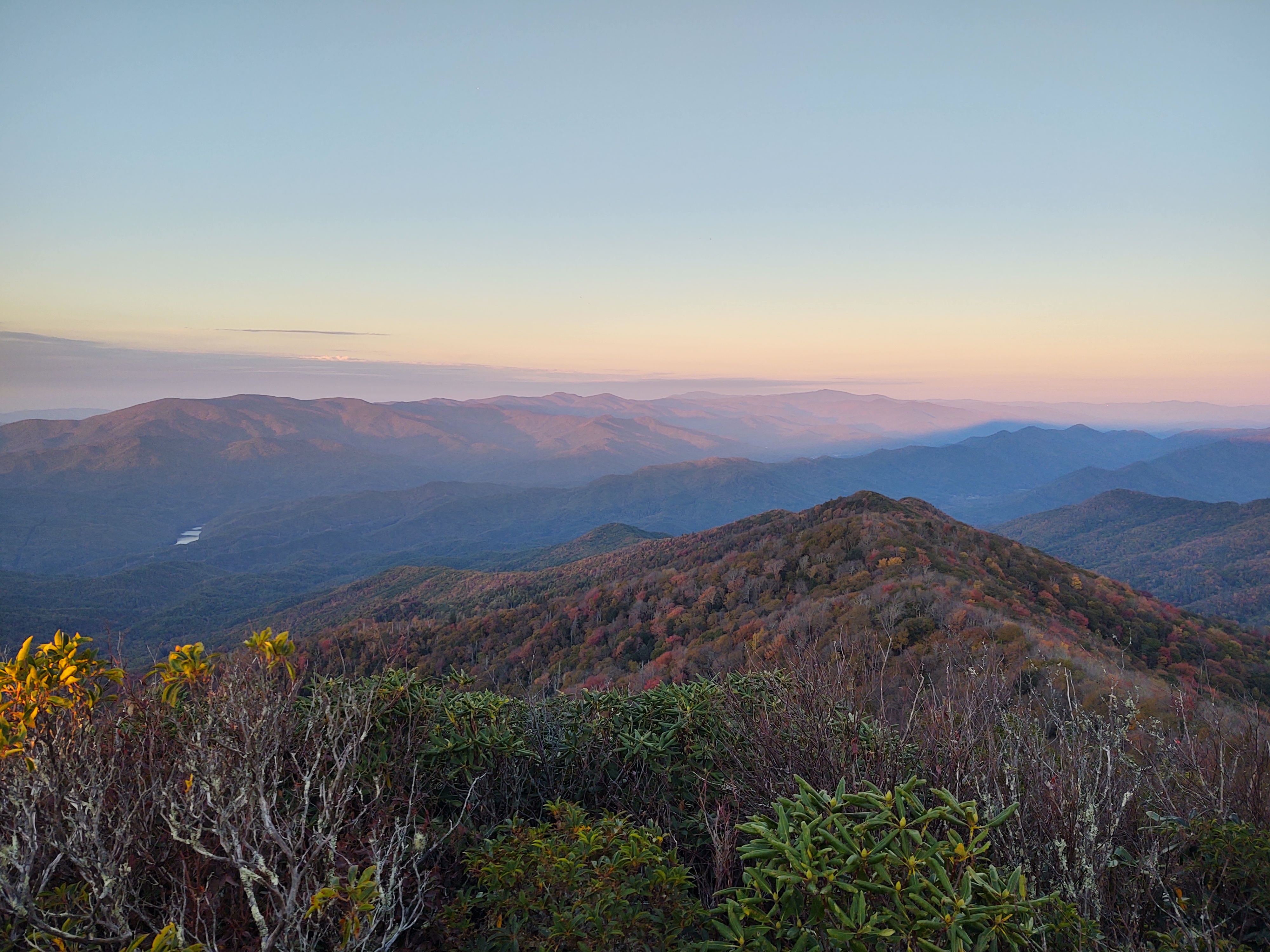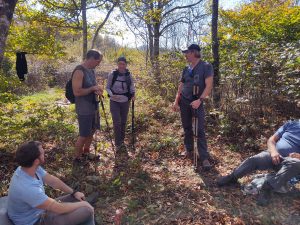 A day hike happened. Kelsie led Chris and Chambers down Deep Creek and up the Haoe.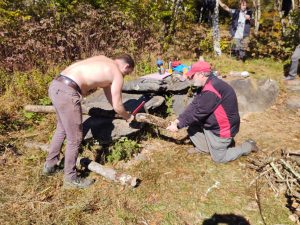 That's McQueen prior to making a big scene.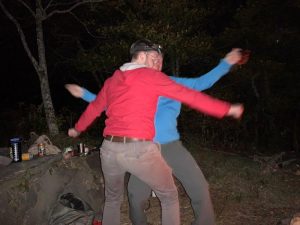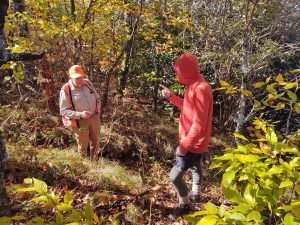 Hanging out with Tipi in his usual camping spot over above the saddle,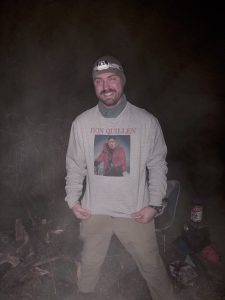 I didn't notice what he was wearing for a couple of hours. Until I did. He took my Denali summit photo and whose picture is in my face? Yep.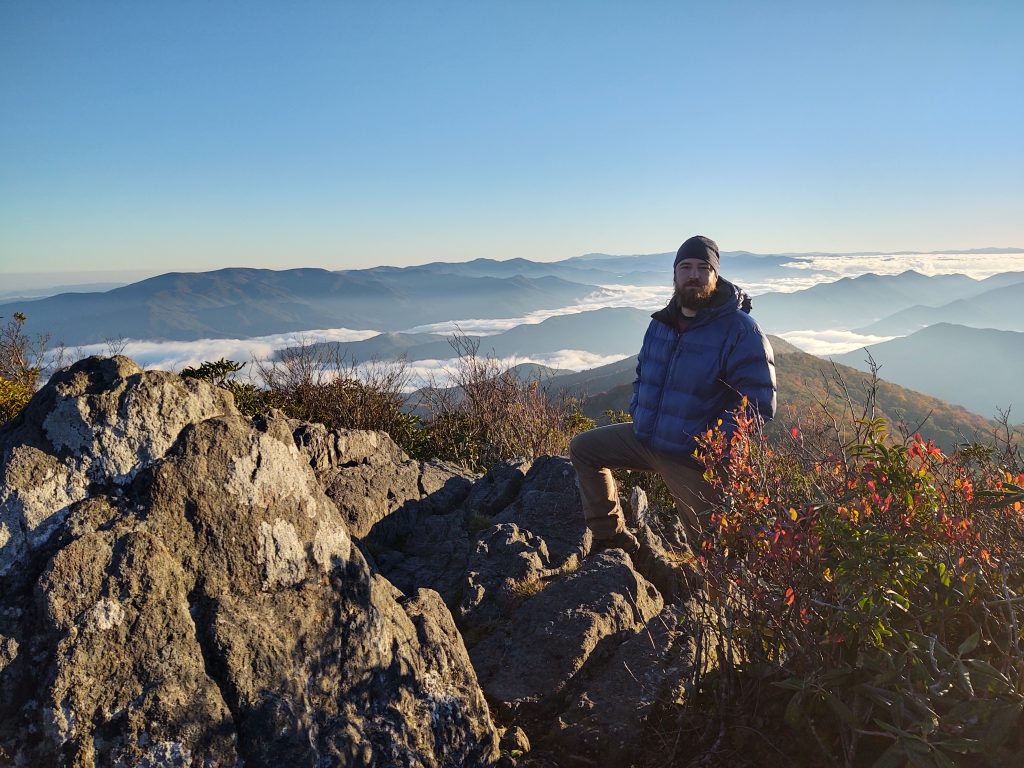 Micah did a cameo on Friday.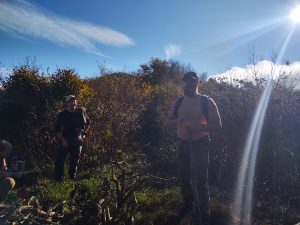 He wasn't disappointed for his efforts.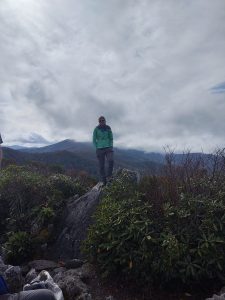 No matter how many times I've gone this hill the mountain always offers up do you stunning vistas.
The new Peakfinder app points out all the mountains to be seen from the Hang. I never realized we could see all the way to Blood Mountain.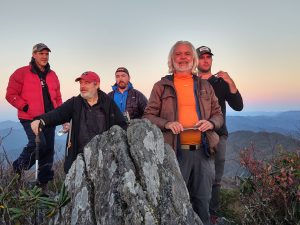 It is always great to see Jon and AJ. Andrew and Chambers didn't fear the climb.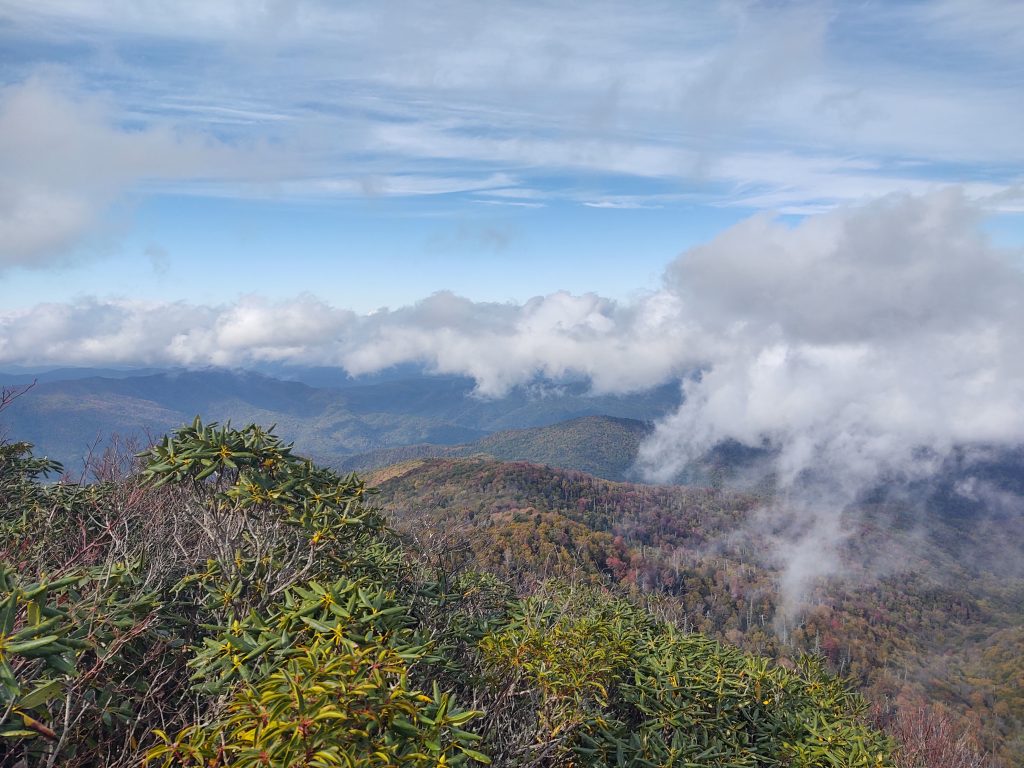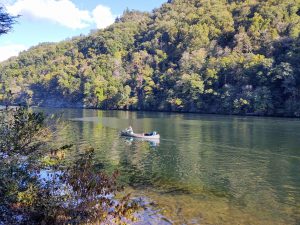 The week prior, Kelsie, Richard, Linda and I paddled across Calderwood to camp beneath the Hangover. I have been derelict in posting due to all this outdoor time but this photo and the next are from that adventure.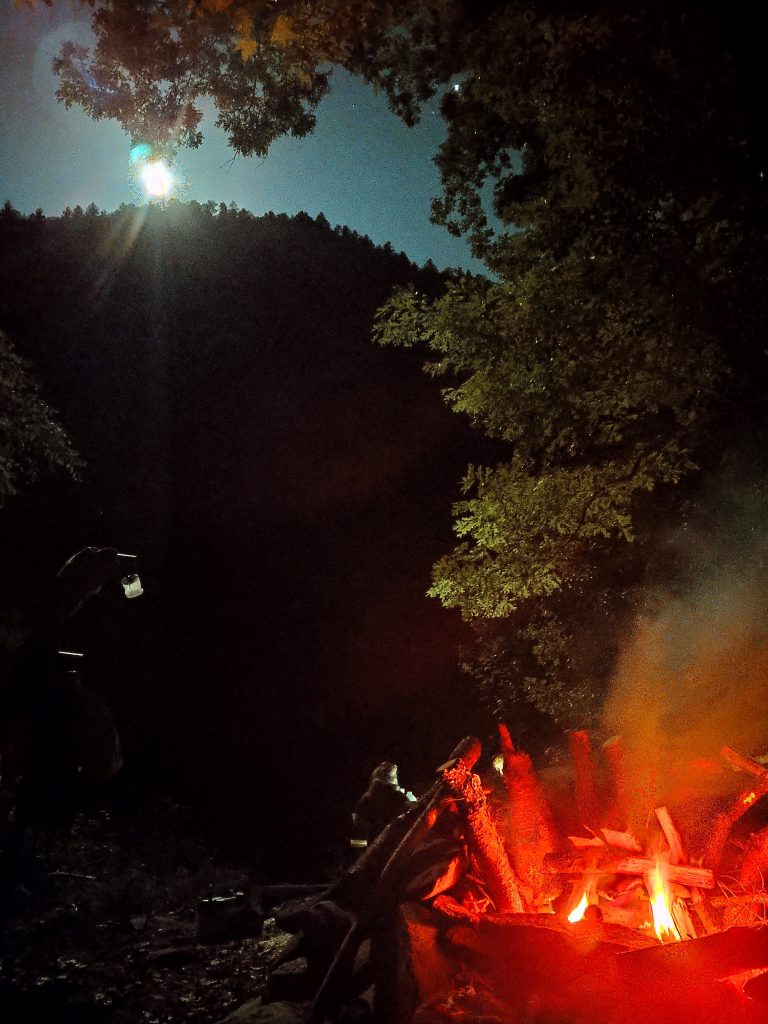 We had a great moon the prior weekend down on Calderwood as well.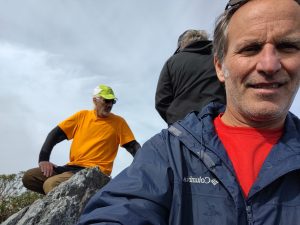 Tipi got some views.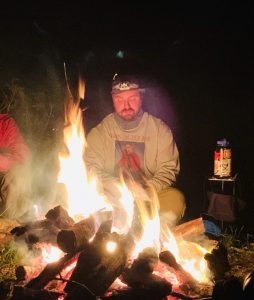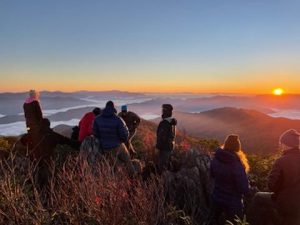 Chris' first time on the rock.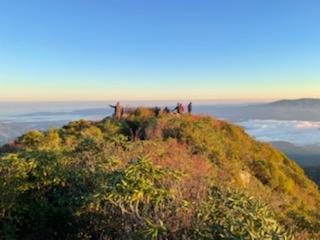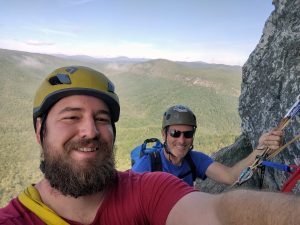 And the week before that, Micah and I tackled the North Ridge route on Table Rock. It turned into a mini-epic as do all of my multi-pitch climbs.
I was also honored for the opportunity to present my Everest story to the esteemed  Chicago mountaineering club.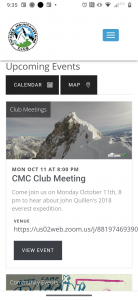 Let's end this fantastic Hangover adventure with some solid, old school Tom Jones owning Crosby, Stills Nash and Young. I never cease to be amazed at his talent.