We started where we left off at Weary Feet hostel on June 24.
And it began with Frank almost getting hit by a vehicle. Our first day was one of the easiest I can remember along the Appalachian Trail.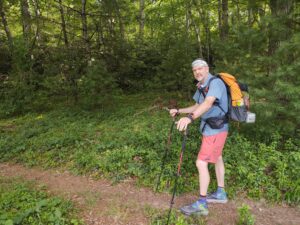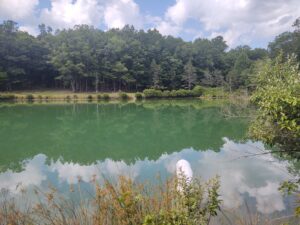 We only did about 9 mi into  camp and it didn't feel like we had done five. I wish we'd camped here by this little pond. Frank was shooing a bear out of our shelter site.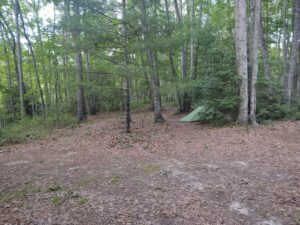 After a very peaceful night atop Wapiti, off the next morning to begin our climb up.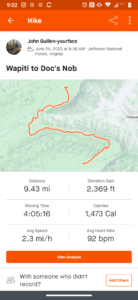 ,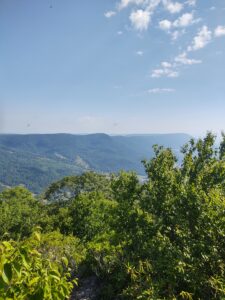 1300 ft out of camp we were rewarded with this view.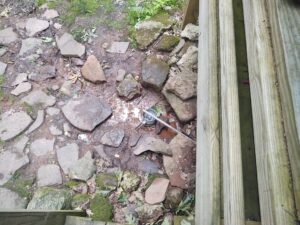 Barely dripping…
It was super hot and the bugs were pretty bad. And we were also in the middle of a drought which means water dictated our movements. We did about 9 mi to Docs nob shelter praying that there would be water.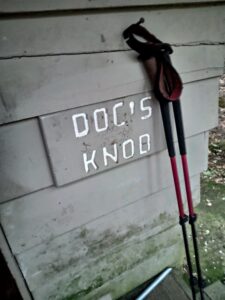 We're joined by three guys who were on our trajectory. They camped near us the previous night at wapiti. Frank and I were able to coax a little bit of water out of the spring but it was barely dripping.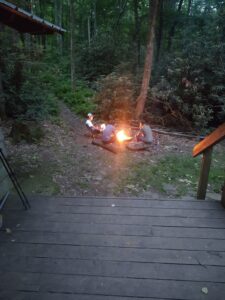 We did a really good food hang and retired to bed while these guys enjoyed the fire to ward off the bugs.
we were awakened at 2:30 in the morning to a screaming noise from their hammock area. A bear had gotten up underneath one of the guys hammocks.
So we all sprung out of bed to go check our food. Fortunately it was okay. And so were the three guys. But that was all for sleeping that night.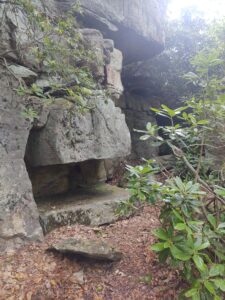 Some good looking Rock up here at Angel overlook. Then it was about three or four miles downhill in the rain. Frank and I are always pretty lucky about the rain if it happens it's usually on our day out. When we finally got into Pearisburg we caught a shuttle back to weary feet. as far as sections go this was a pretty easy one but the bugs and drought gave it a little bit of challenge.
I'm going to say that the heat and the bugs are almost making me reconsider any more sections until it cools off. Almost….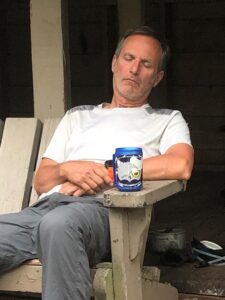 Frank caught me taking a z at doc's knob…