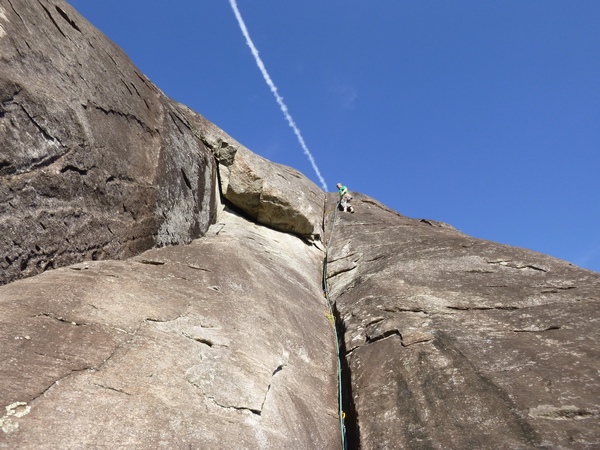 That's Micah McCrotty leading the way on our second pitch of Rat's Ass 5.8+ on Looking Glass South Side.  If you are wondering if this is something that may have crossed your rearview, then think Shining Rock and the beautiful stone fortress that stands sentinel from the Blue Ridge Parkway.
Here is a pic, not mine, from the web just to refresh your memory.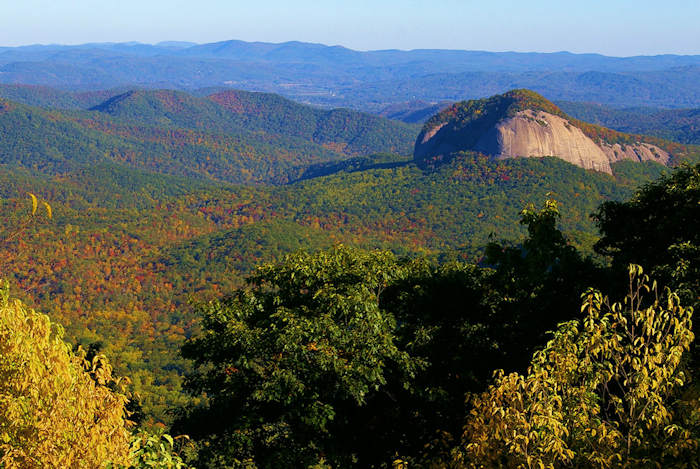 (no the leaves haven't changed that much, yet)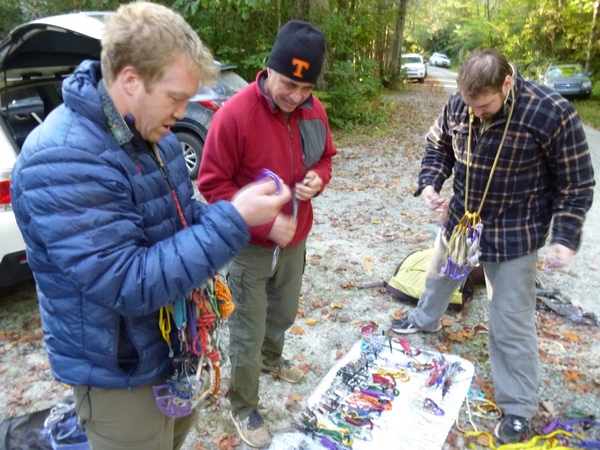 Robbie Blackwell, Kelly Brown and Micah McCrotty prepare the mountains of gear required for traditional climbing. Trad climbing differs from sport climbing in that your leader places these intricate devices into cracks and "eyebrows" on the rock.  Cams, hex nuts and tri-cams are removable and do no damage to the rock.  As Micah led the pitches, I follow and cleaned the route for the next pitch.  It is a pure form of the sport and I enjoyed the leadership of some seasoned stone masters. You may remember my last trad experience on the Flatirons in Bloulder, chronicalled here.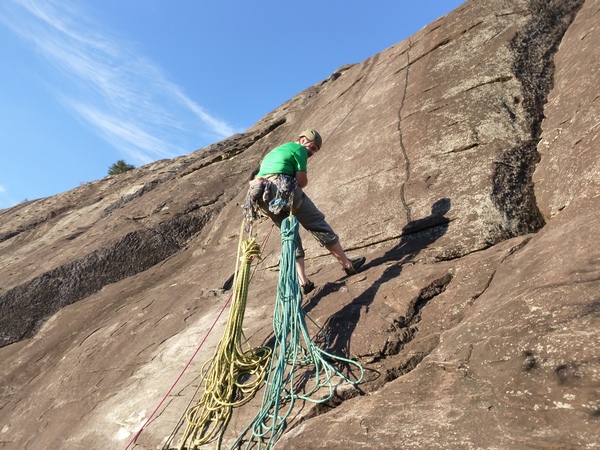 The approach on Saturday was 30 minutes, or one mile uphill to the base of Looking Glass. Our rappels required two ropes and at each pitch's  base, we would tie the ropes together and rappel another pitch.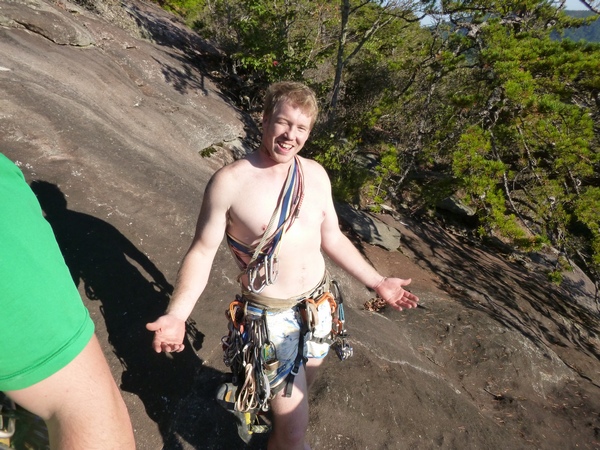 Robbie seems to have it all dialed in with a full rack.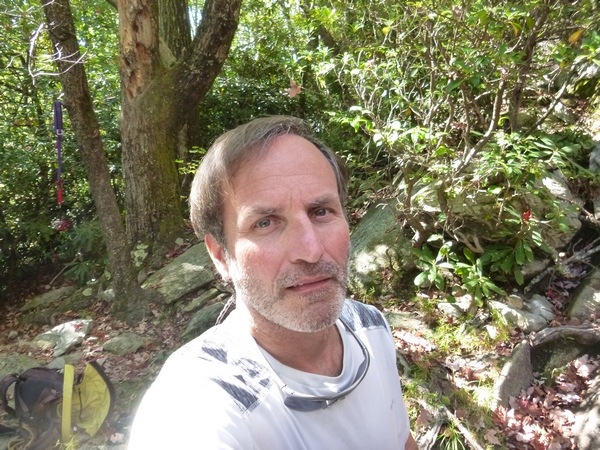 I was happy to clean and be led.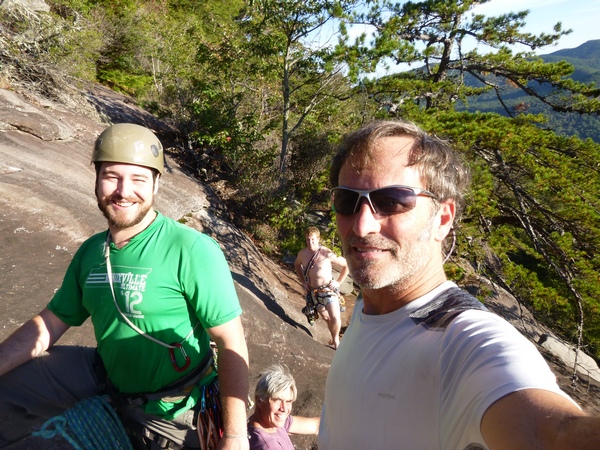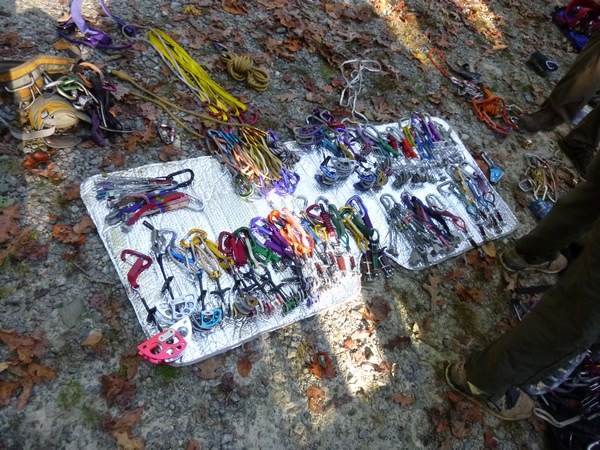 To say that Trad is gear intensive is like saying that Trump kind of likes Putin. This rack belongs to those guys.  That big cam on the left, for instance, probably costs in excess of $200. And they take lifetimes to accrue.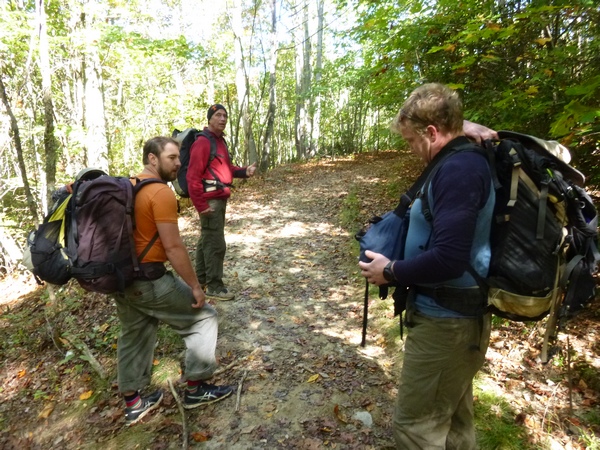 Hauling that stuff up about a thousand feet through the forest is backpacking. And the weather?  Perfect.
On Saturday, a saltine chupacabre entered our camp. It seemed to follow Kelly.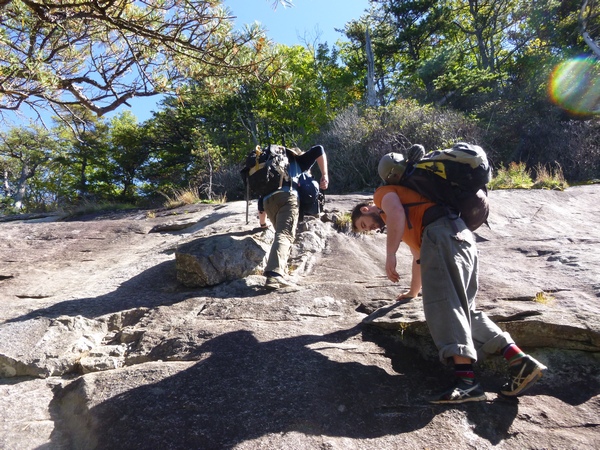 Sunday's approach to Cedar Rock was two miles and then this.  We had to use rope to descend this section and it wasn't much more than halfway in.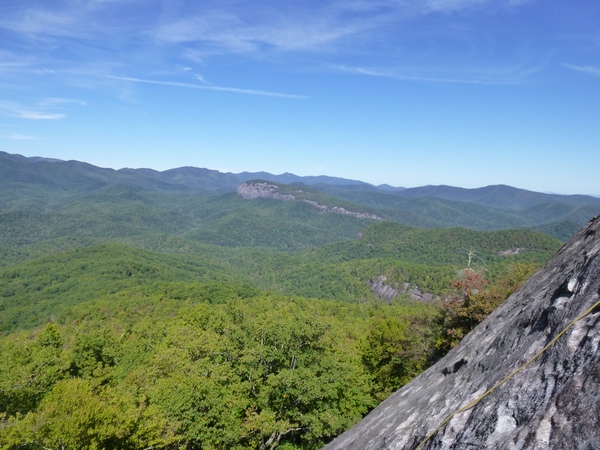 But the payoff is justified.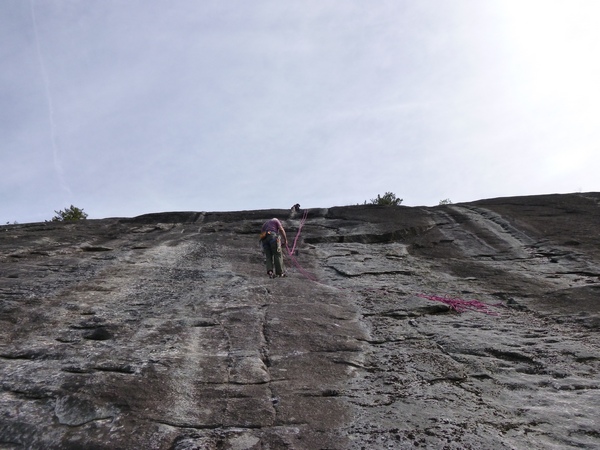 Then we got to work.  It had cooled in an autumnal spell that made us itch to pull on granite.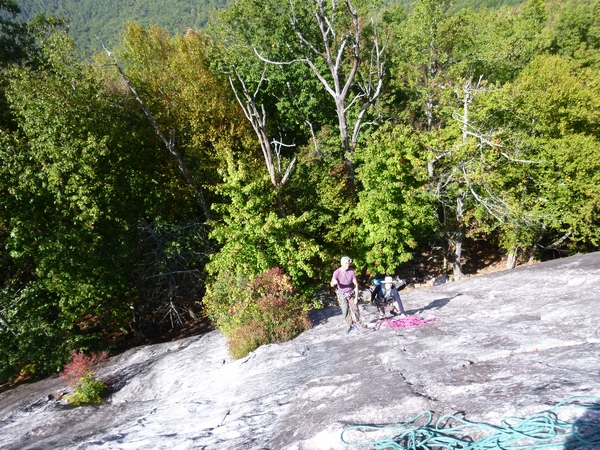 Robbie and Kelly followed us up Dave's Delight.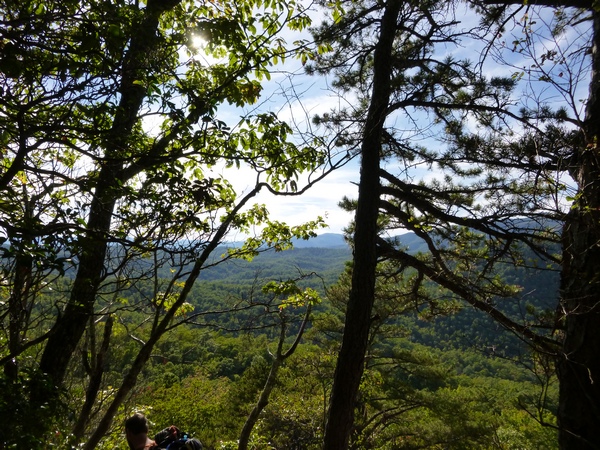 I took delight in the splendor of Fall.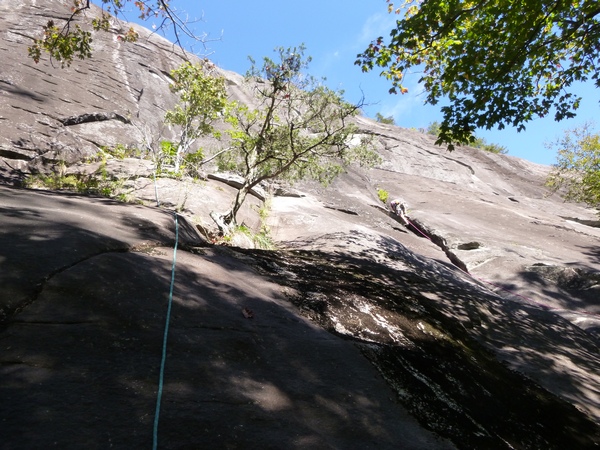 In the Looking Glass, I see a future.
If you like outdoor tales, consider purchasing my first book.