The Highlanders have migrated upstream again to  spawn a new year of adventures in one of the most remote spots in the Smokies.
Friday, post Thanksgiving, has been a tradition for the Highlander crew since early 2000s. This year, AJ, Curt and I made the first foray across Fontana into the headwaters of famed Eagle Creek. The paddle takes about an hour and a half in kayaks or canoe.
Then there is the shuttle boat option, exercised here by none other than Mtn. Laurel who passed us right at the mouth of Eagle Creek proper. She got the infamous Highlander discount. In fact, we have been coming over here so long on the Thanksgiving weekend, our presence is expected at the marina and elsewhere.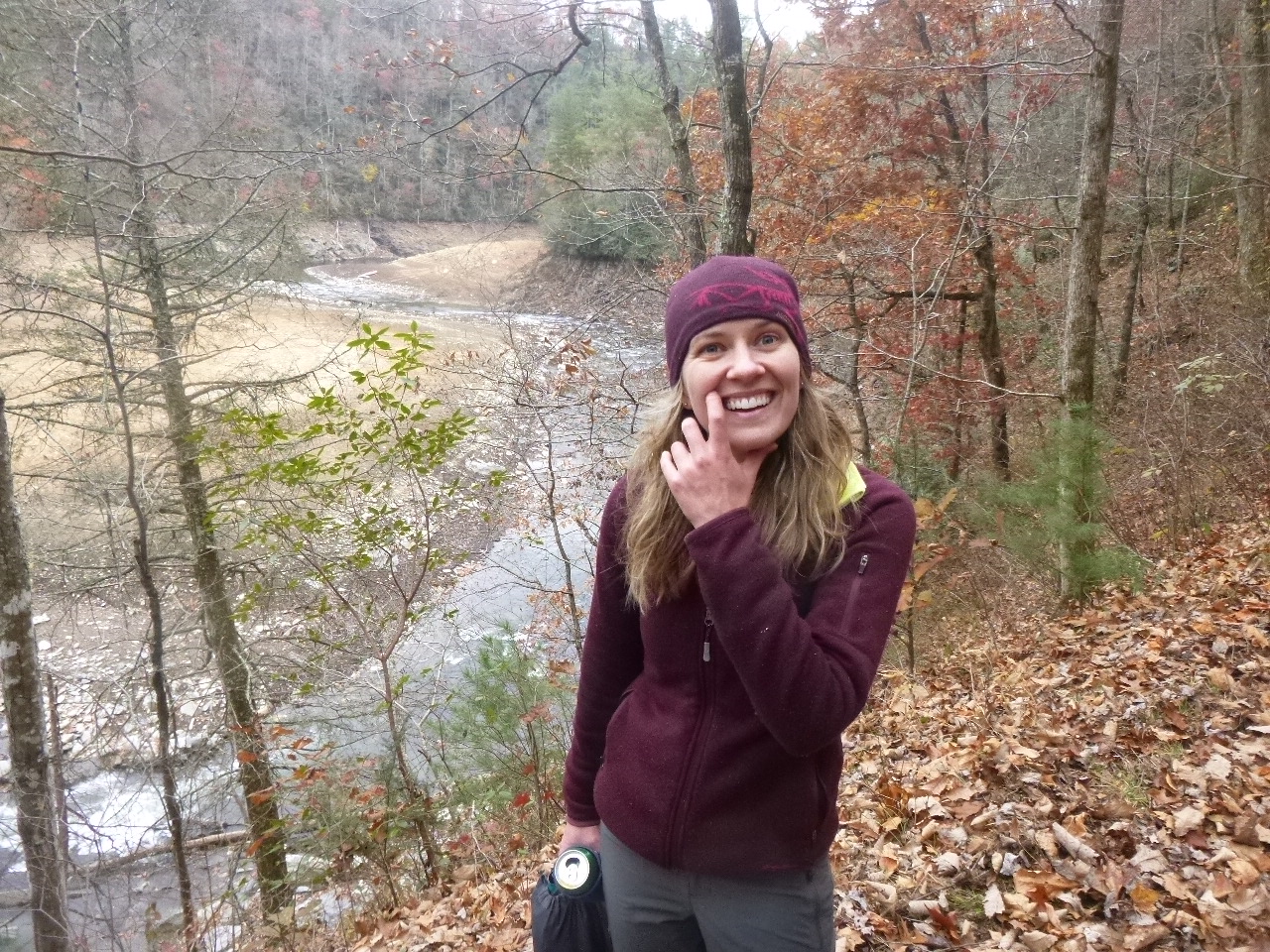 Styling and profiling, not a bit of mud or water on this diva.  Glad she was able to make an evening out with us.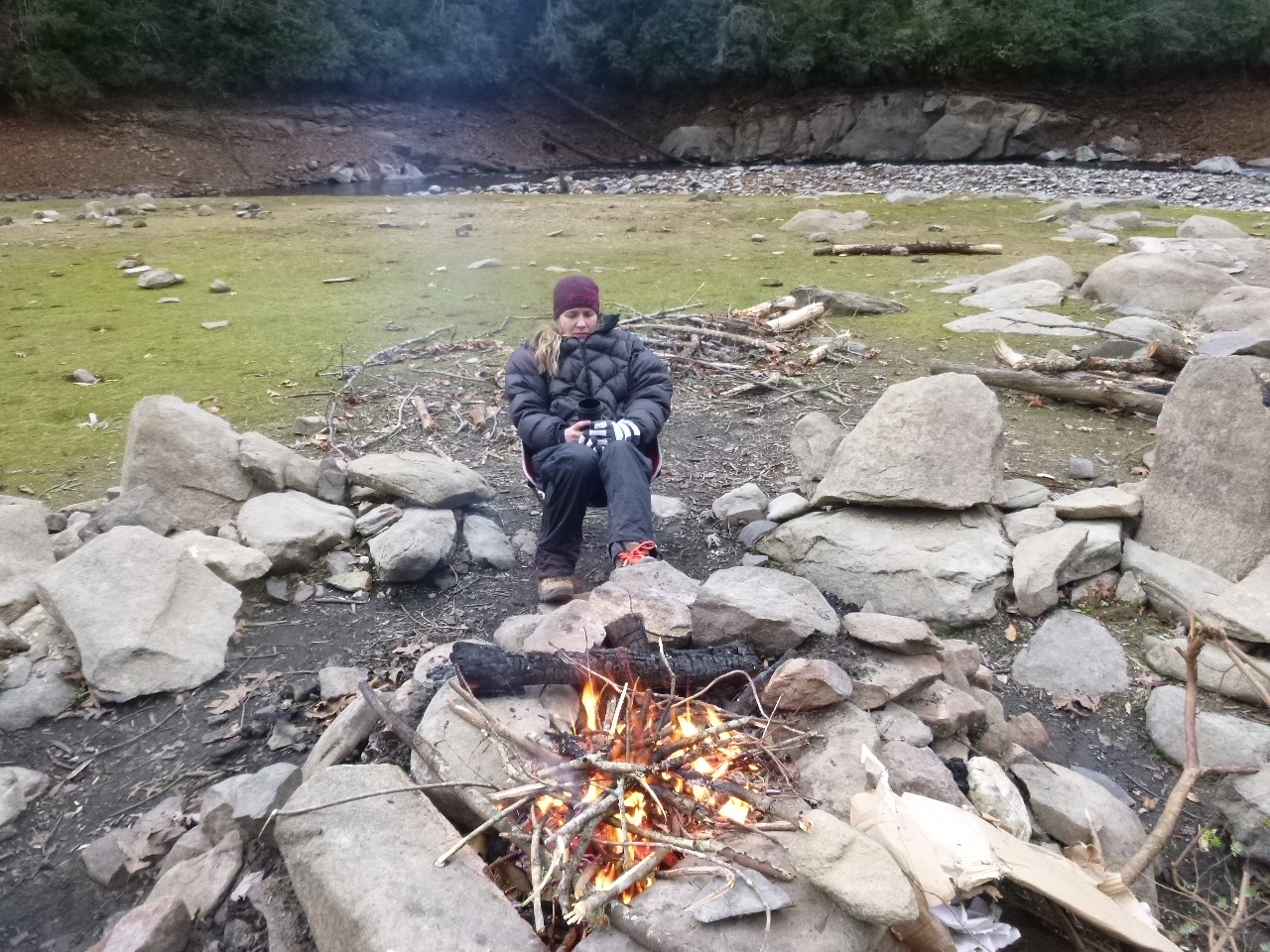 The story of Sithenge is by now oft told. Suffice it to say, Highlanders made this wonder of the universe way back in ages past.  I did find this link while trying to determine when the Sithenge was christened.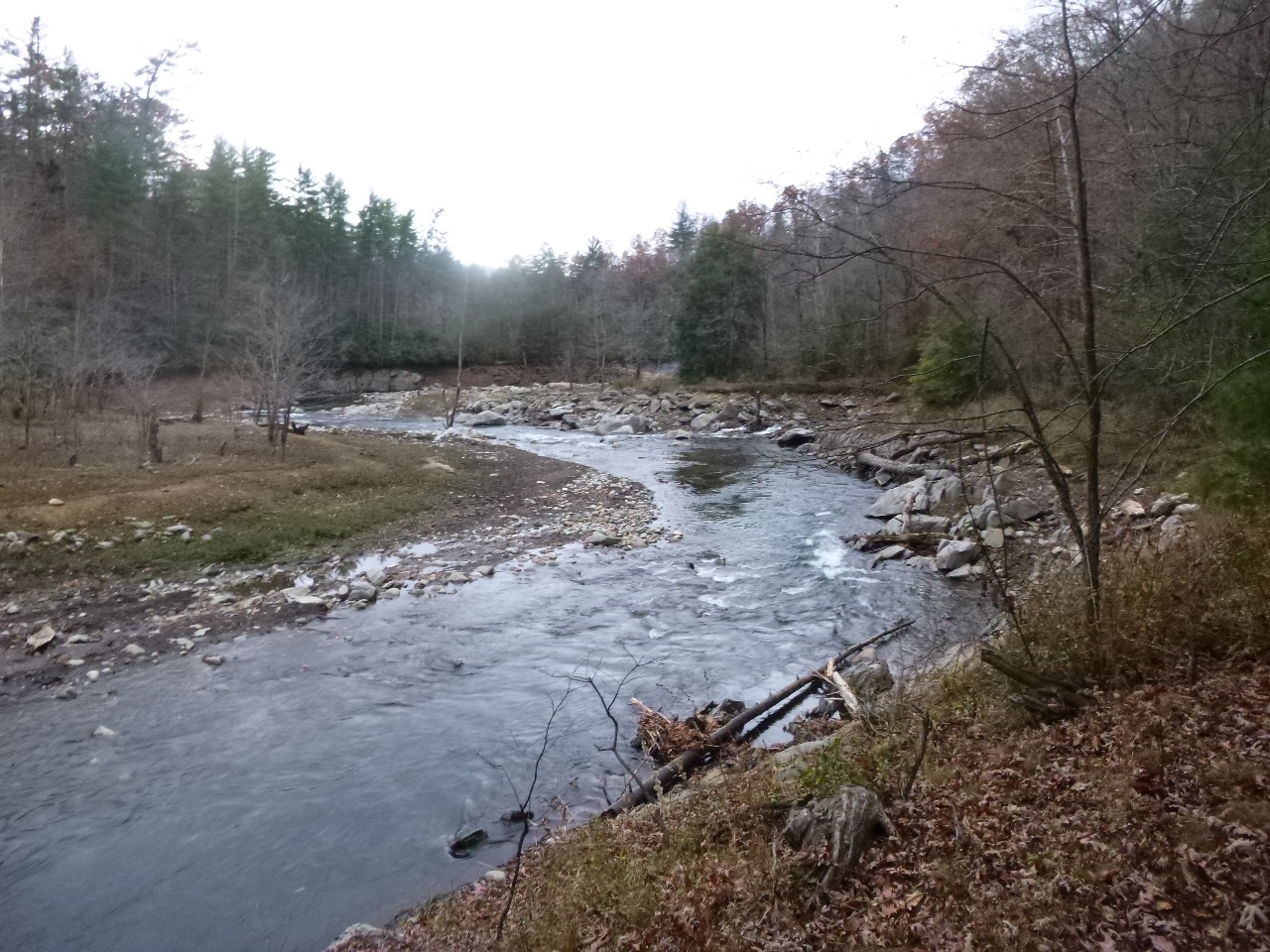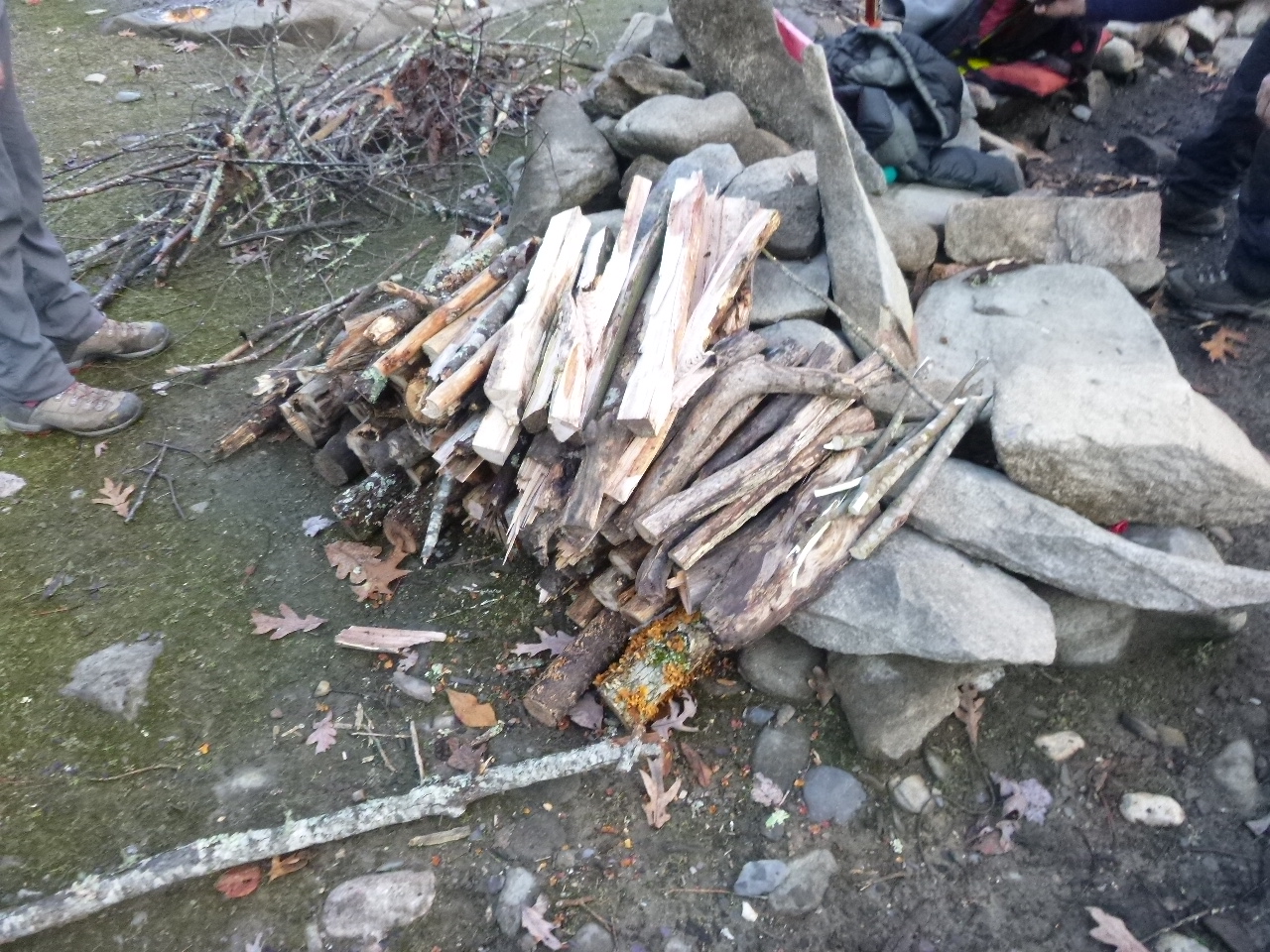 No more had we gathered a nice rack of wood when none other than this guy makes an appearance.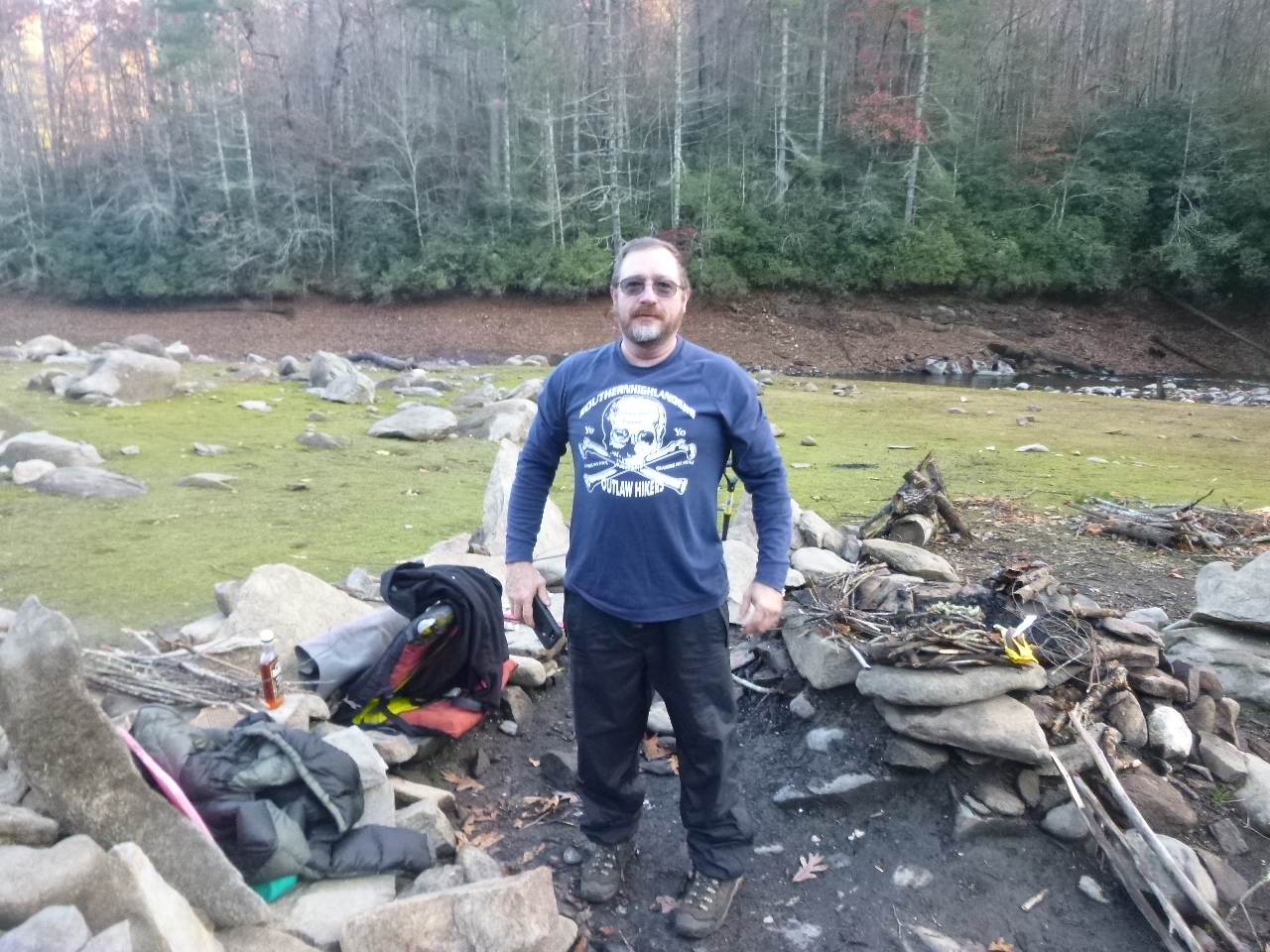 Martin hiked in from the dam but drove down from New York.  Always great to see him and AJ in the backcountry driving from such distance, as did Laurel who came up from Athens.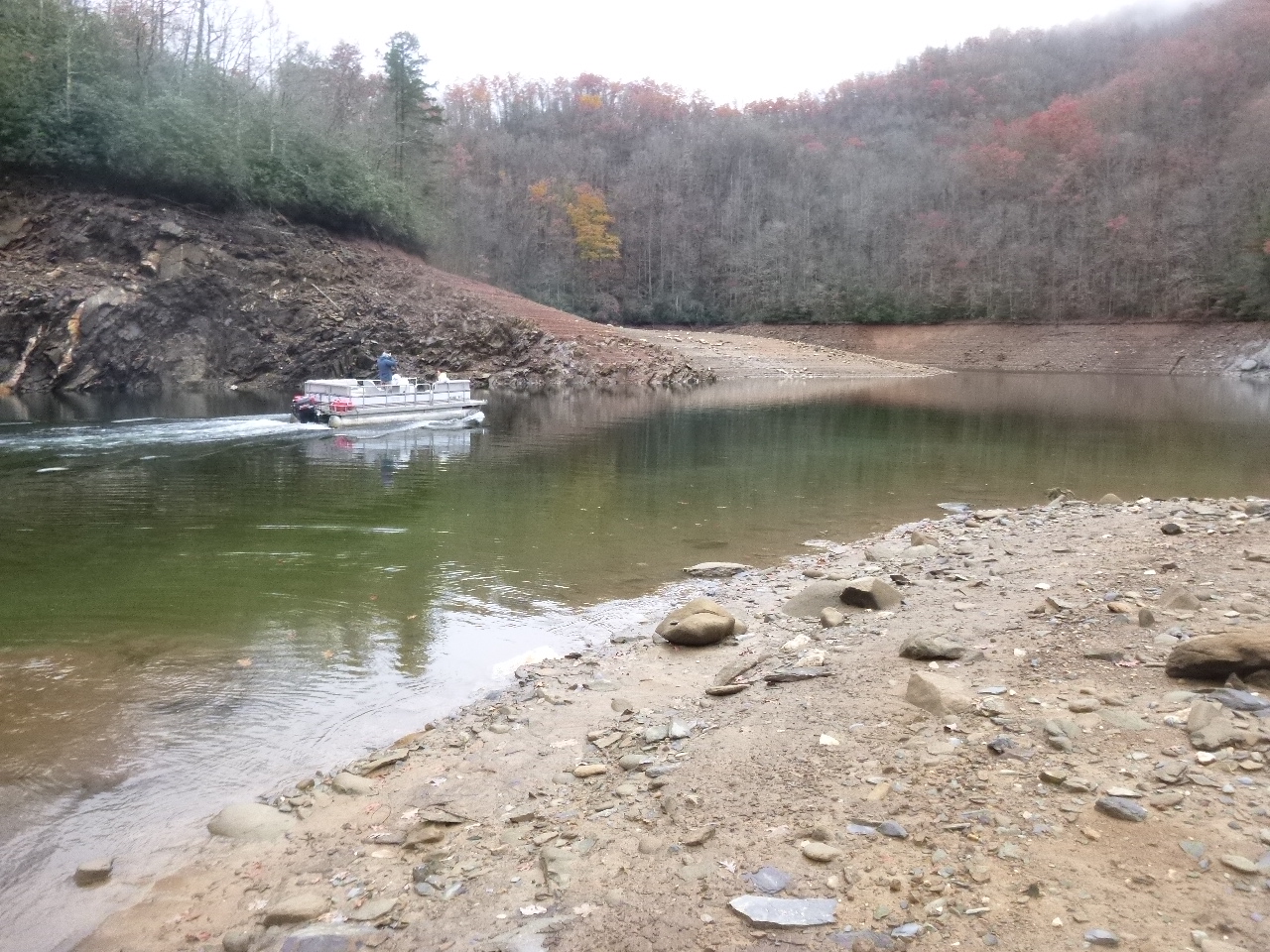 Our evening was pleasant until midnight when the rain torrents chased me into the tent. And it persisted throughout the evening, abating around 9.30 am. Perfect sleeping weather for me, anyway. Sadly, we said goodbye to Mtn. Laurel and hello to Kevin Flint.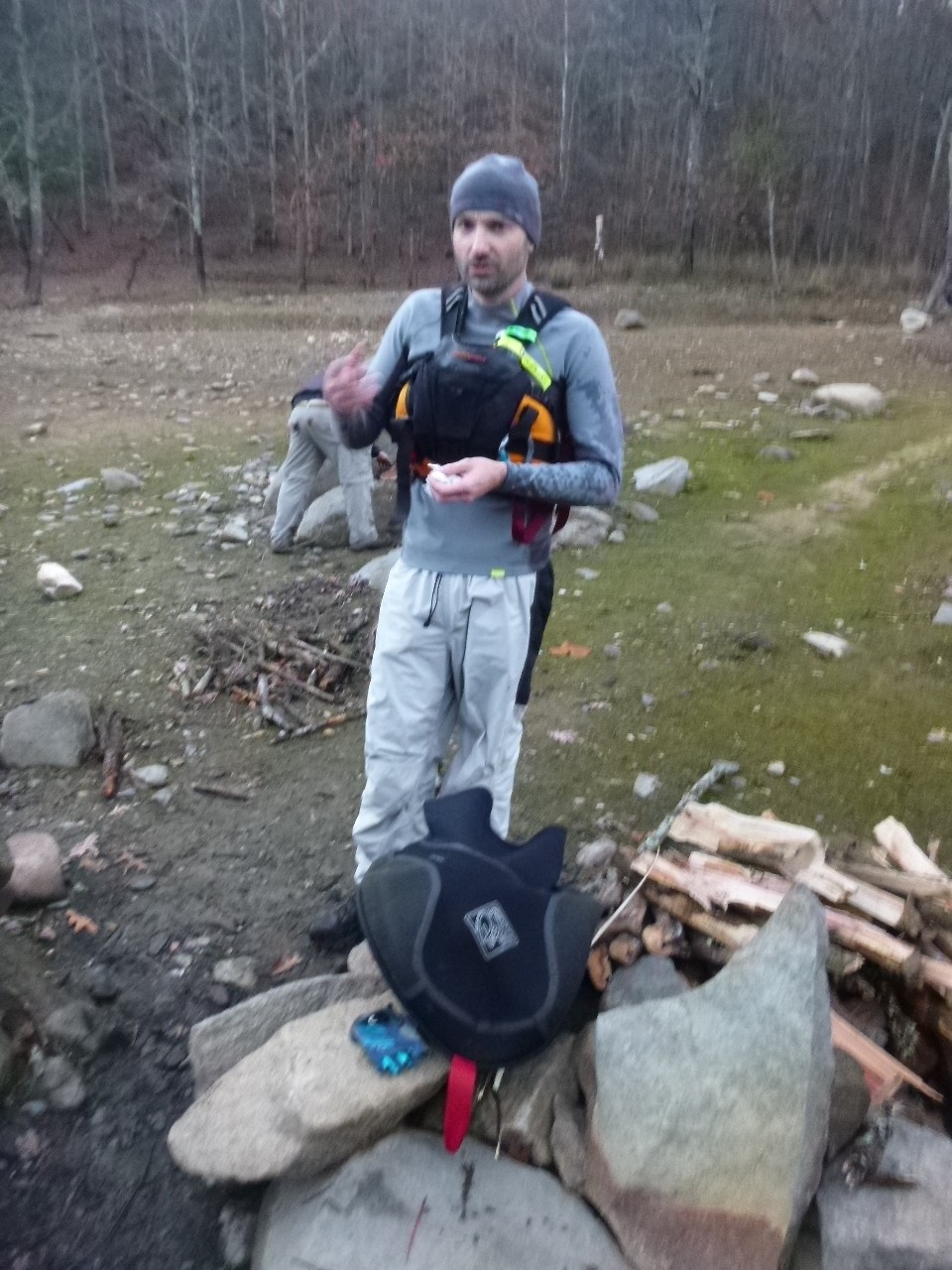 Kevin receives the intrepid adventurer award for this one. With no knowledge of the area outside of a print screen map I forwarded, this guy shows up at dusk having paddled in a whitewater boat with a full blown cold. Now there is a hiking cameo!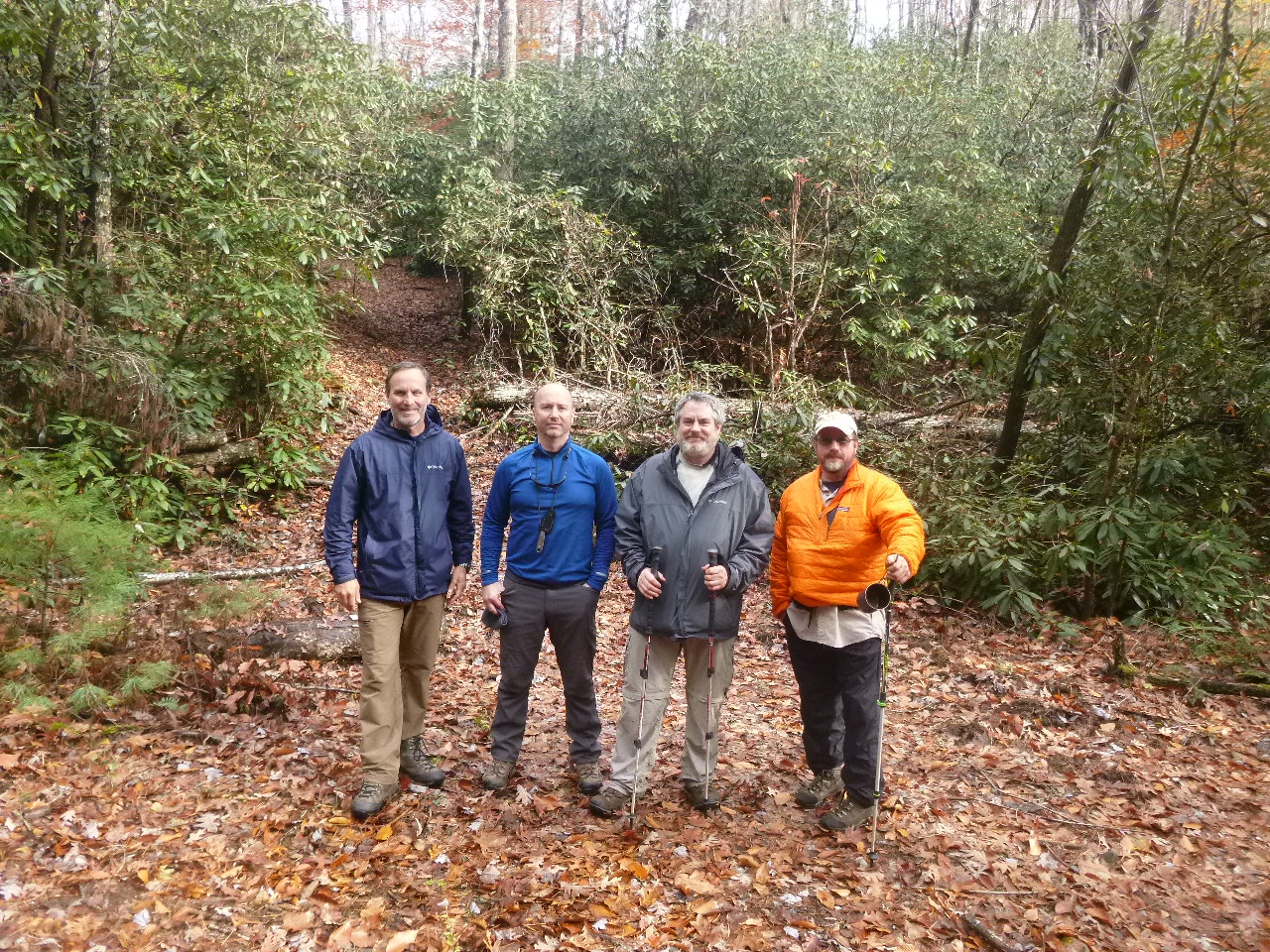 We spent the afternoon strolling about the Lakeshore trail over towards the upper waters of Eagle Creek. I usually climb Lost Cove up to Shuckstack but it was rather overcast so the views were likely muted. That was my excuse this weekend anyway.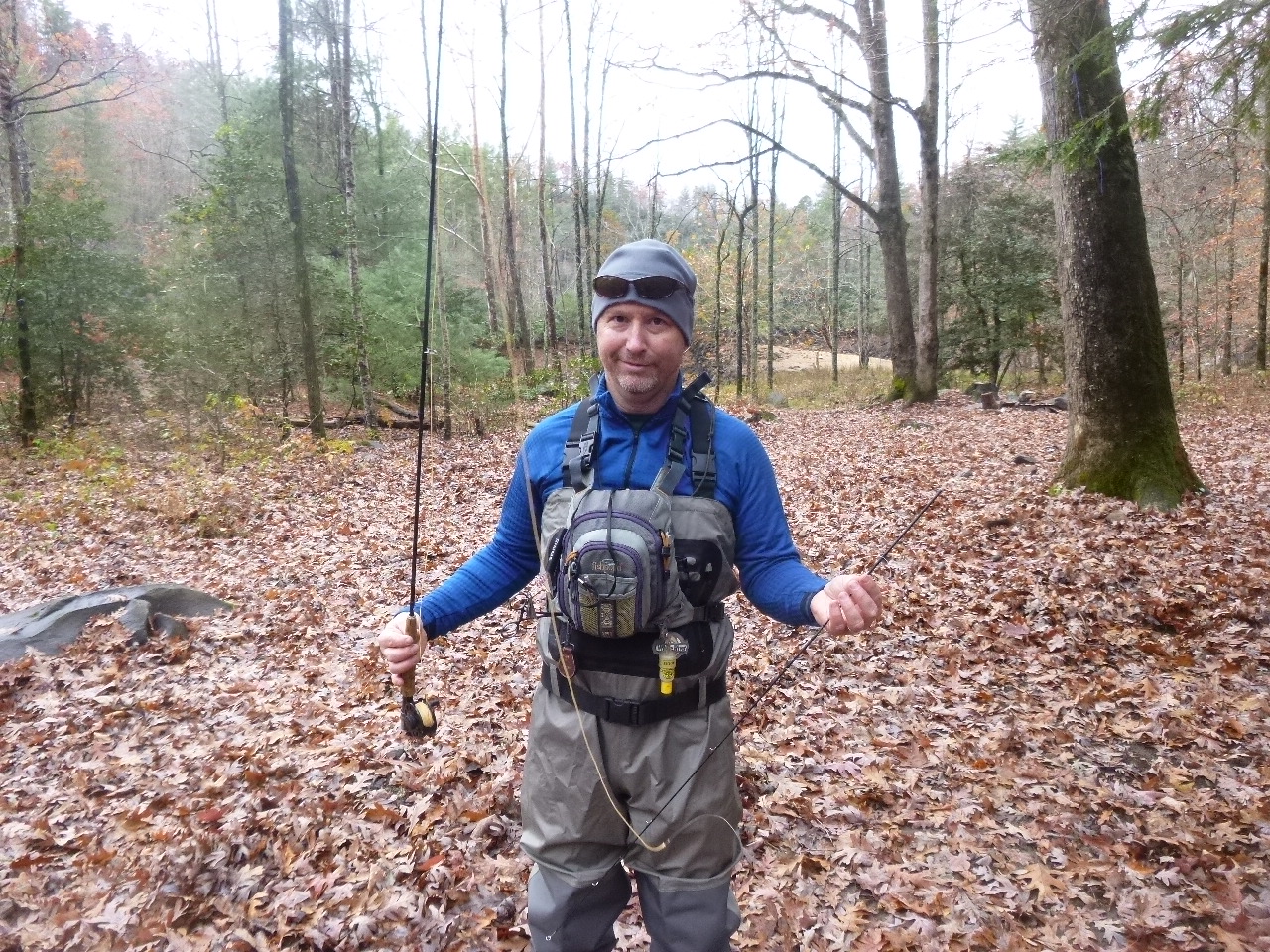 Sadly, Curt's fishing plans were dashed by an errant fly rod mishap. He was sad and shaken but not stirred. Mostly he was sad that he had carried 25 lbs of fly fishing gear that were unusable that could have been utilized for what he described as "comfort items".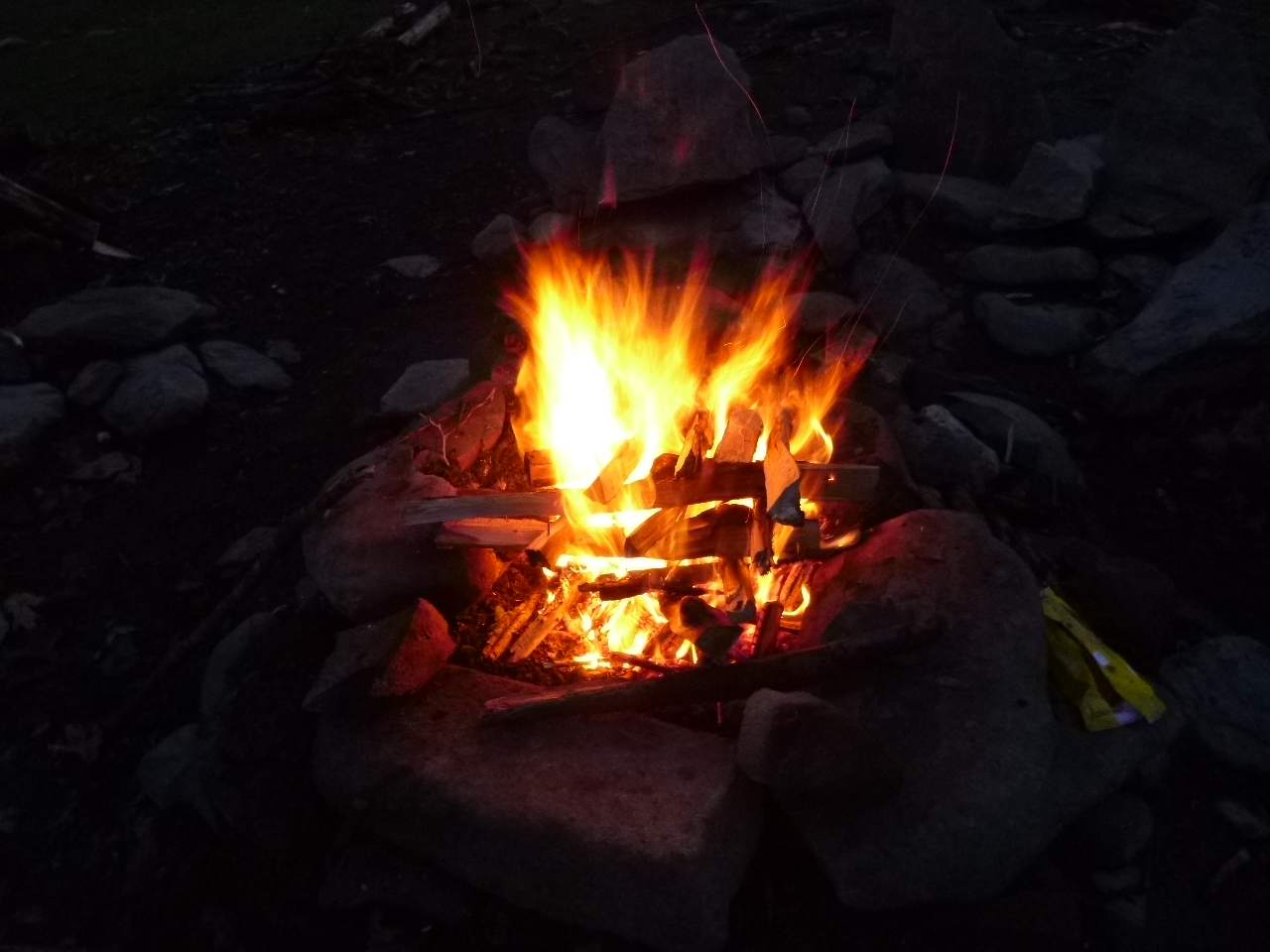 A rip roaring Highlander fire helped raise his spirits, along with a crystal clear evening and hopes of meteors were promised by Myers, the local astronomer. Sadly, Myers lost his battle with the yard pass and was unable to fulfill his promise of viewing them with us. I believe meteors were seen by some in the group, I'm just not sure if they were of the celestial sort.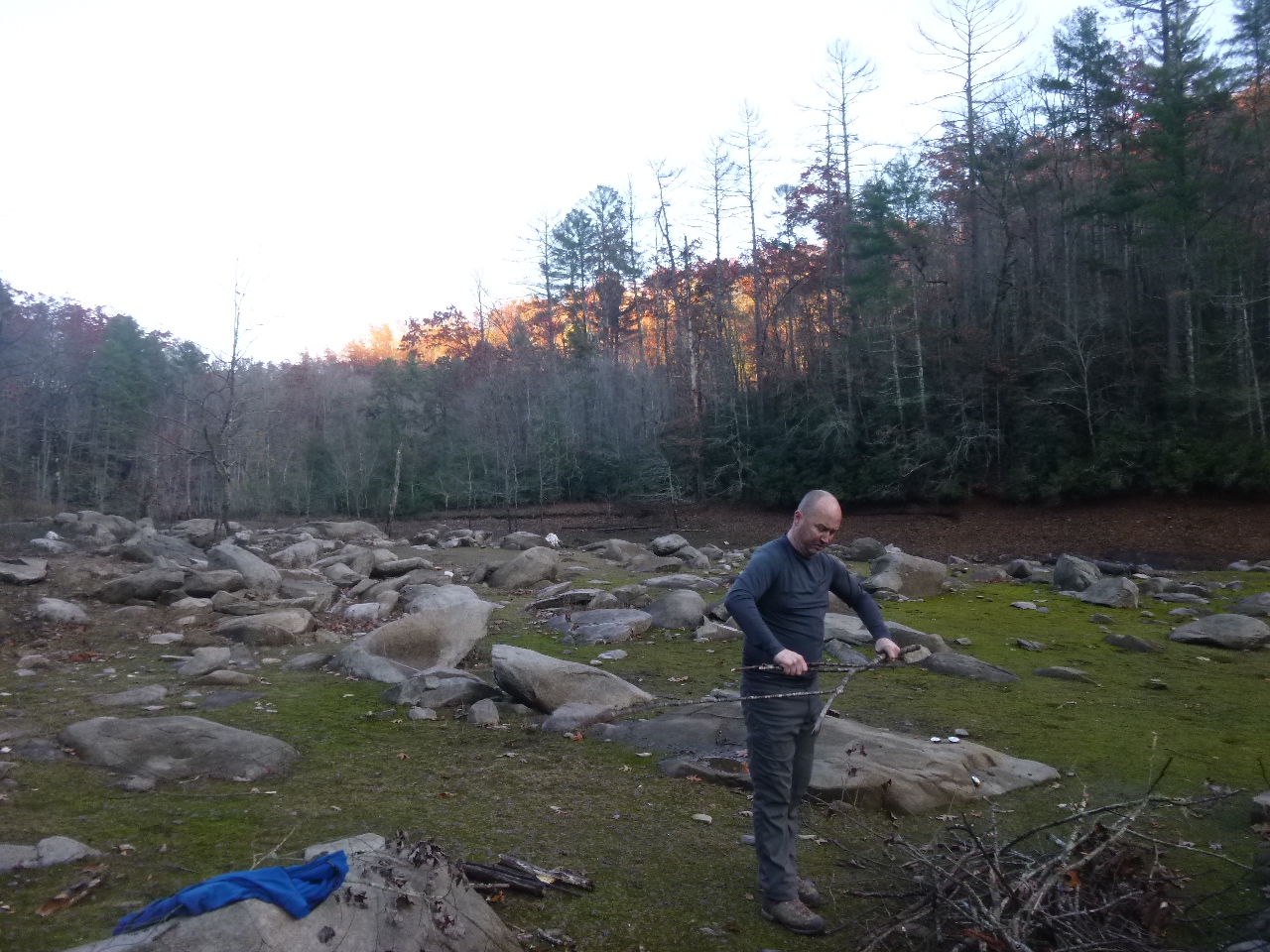 (Curt teaches that kindling a lesson by taking out his flyrod frustrations)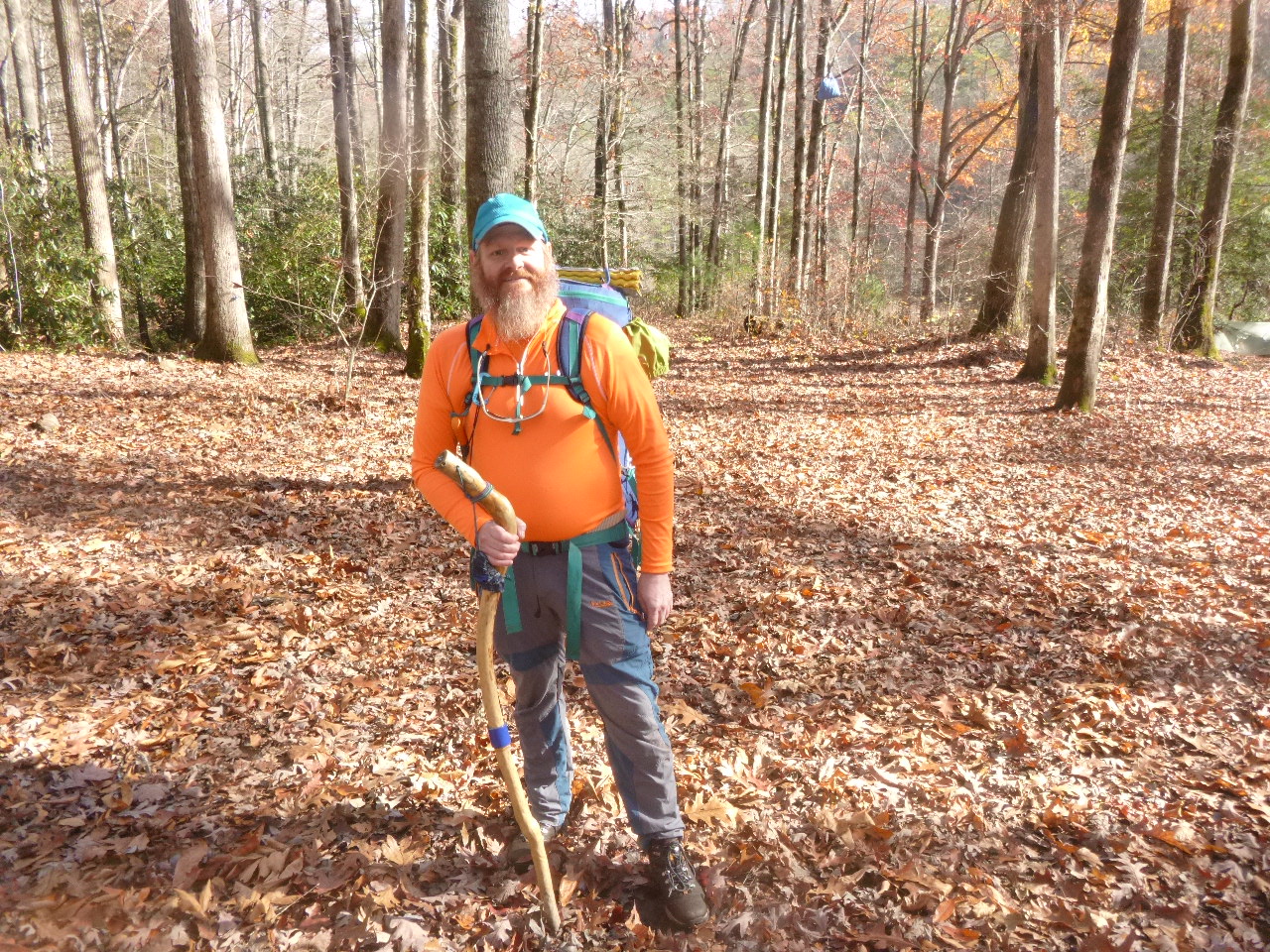 Sunday morning found us running into this guy!  Yep, it's Randy Redwood. And he typically tracks us at Eagle Creek and Hangover. I'm always excited to see Randy in the backcountry. He reminds me of the days when I used to spend every weekend in the Smokies. He spends 100 nights in the backcountry per year and much of it is solo. He is a true outdoorsman, a sort of Tipi Walter of the Smokies.  Edward Abbey and John Muir woul be proud of this spirit of Randy. We spent some time Sunday with him before he departed for the dam on foot. We had a bit of paddling to do back across the channel.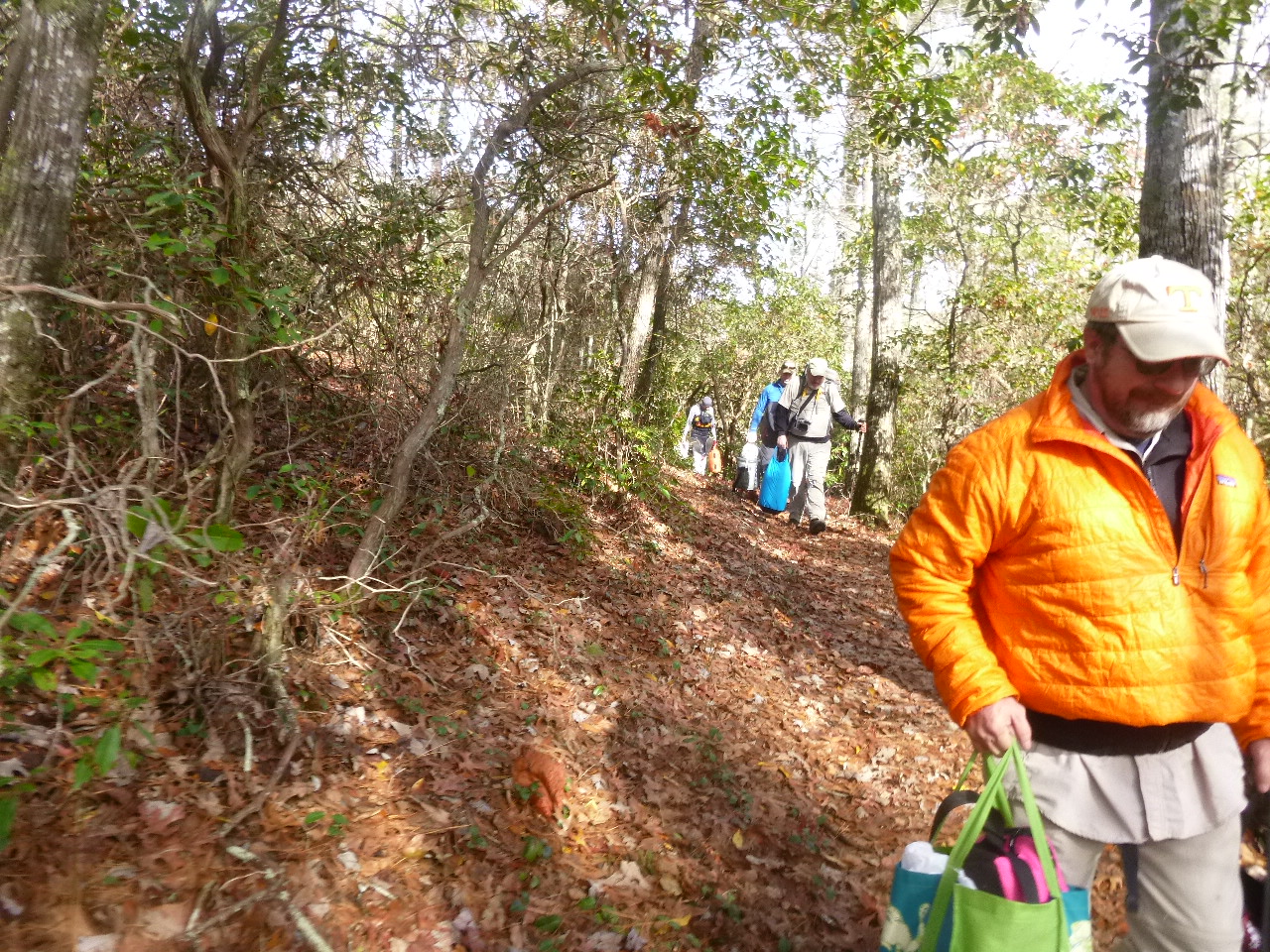 Saying goodbye to Martin, who exercised his inner Muir by electing to remain solo for another night, we cast off and the Highlander Navy set sail having successfully occupied Sithenge another year.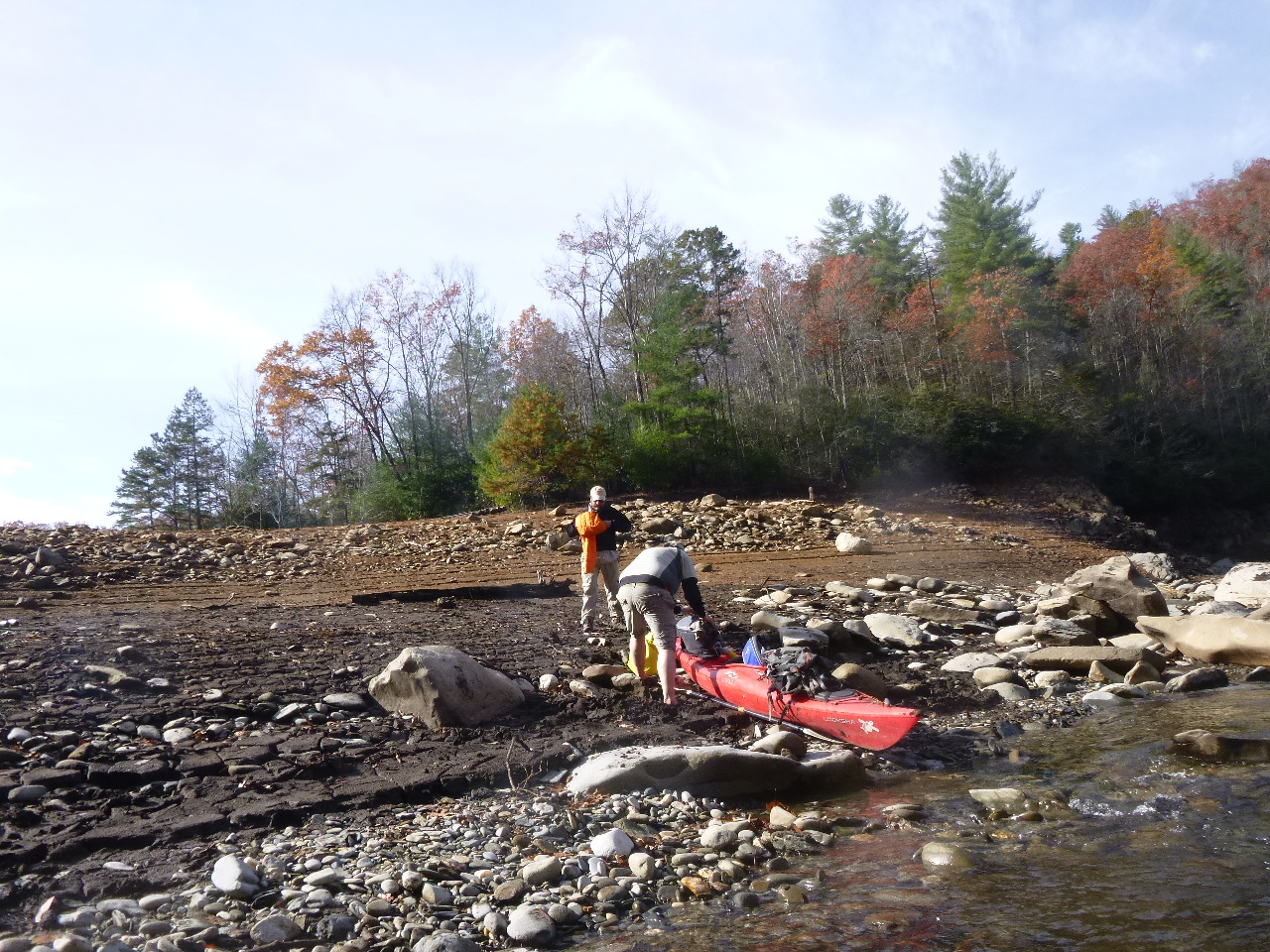 Kayaking is a great way to enjoy this part of the Smokies.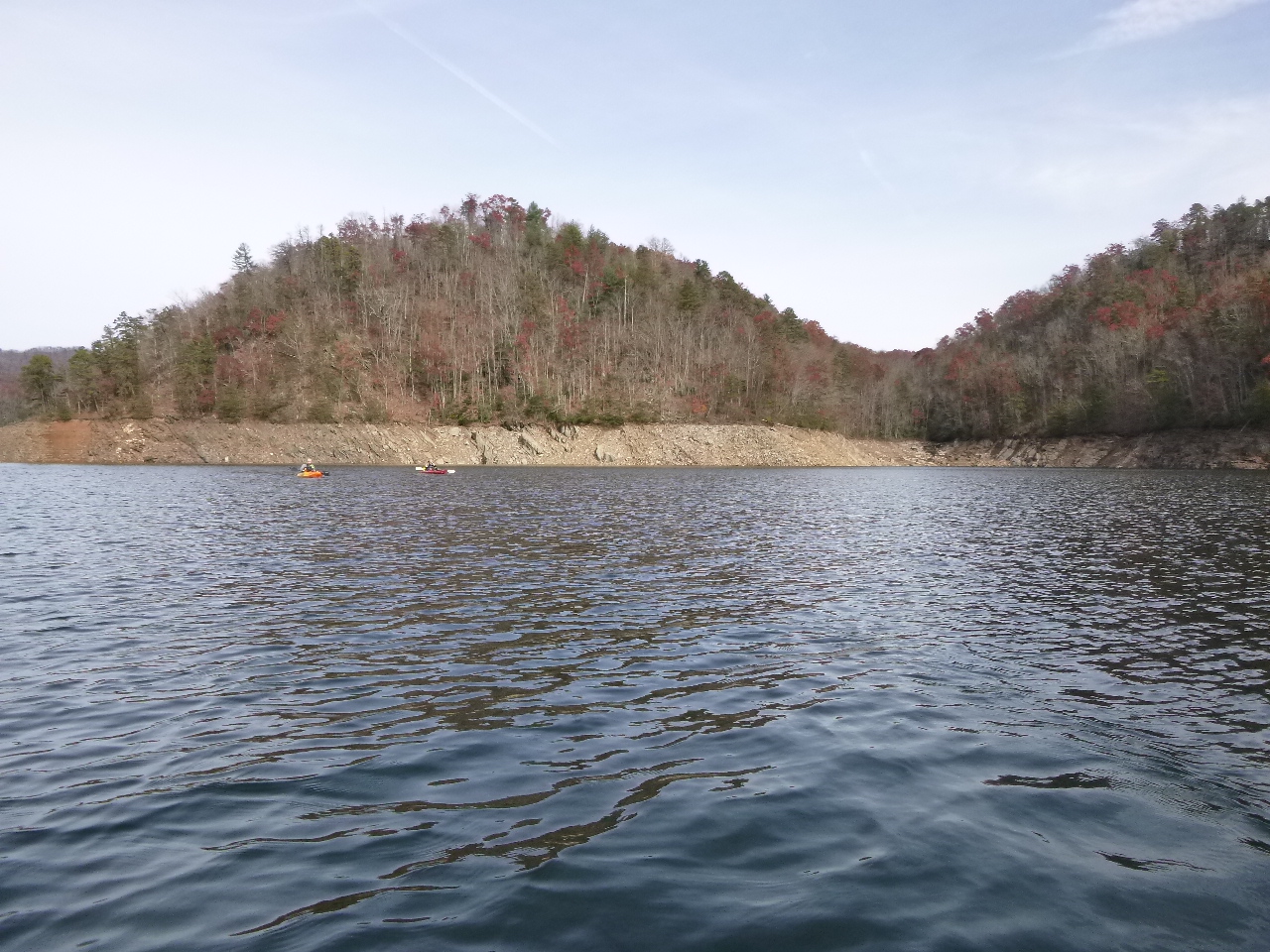 We detoured across to the abandoned Copper mine.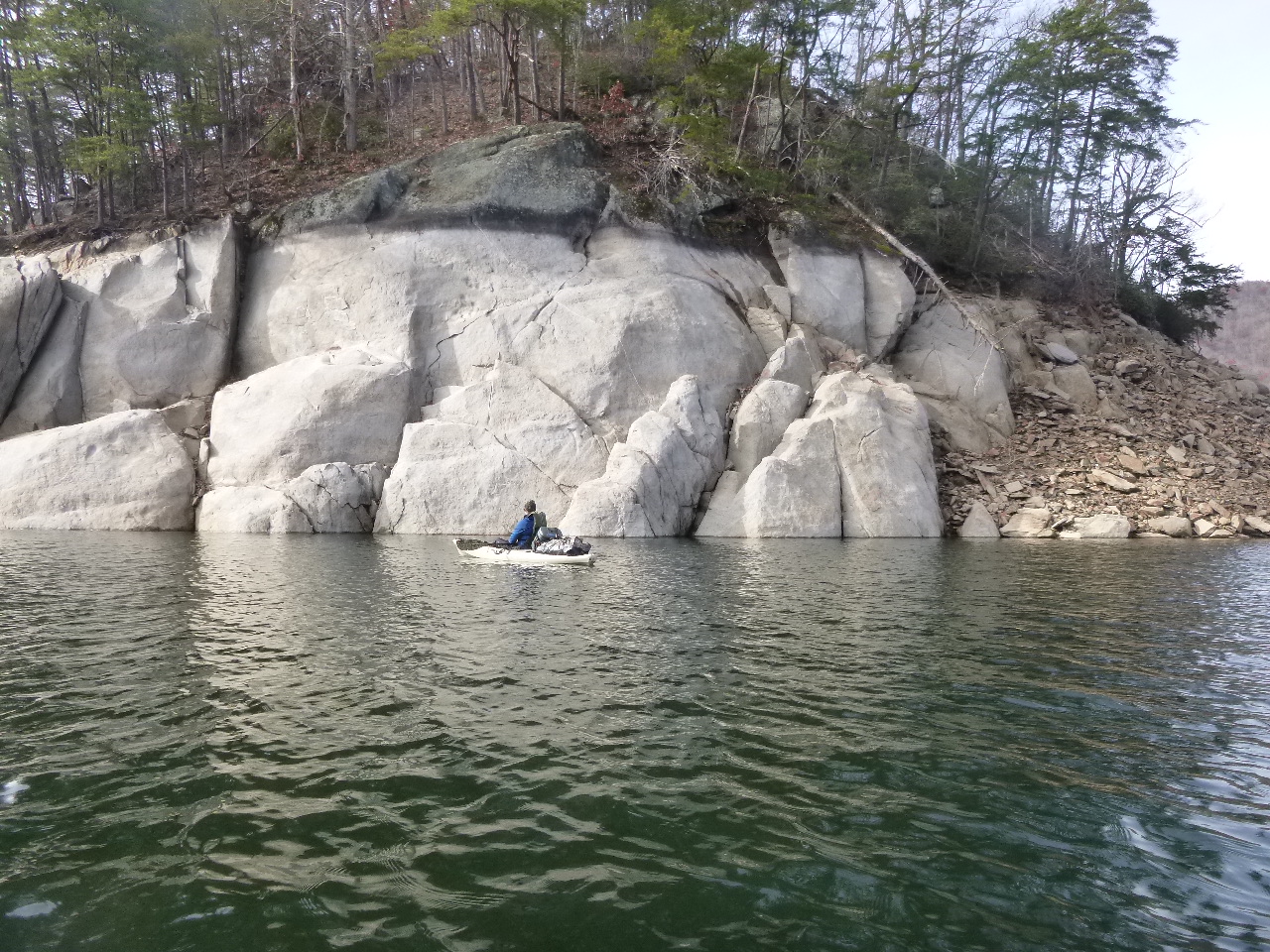 Kurt and I eye a line on this slab, which probably needs a first ascent by me.  Kevin is a climber and agreed with my estimation. We shall bring a load of cams and ascend this rock via trad methods soon! Kevin is an excellent rock man.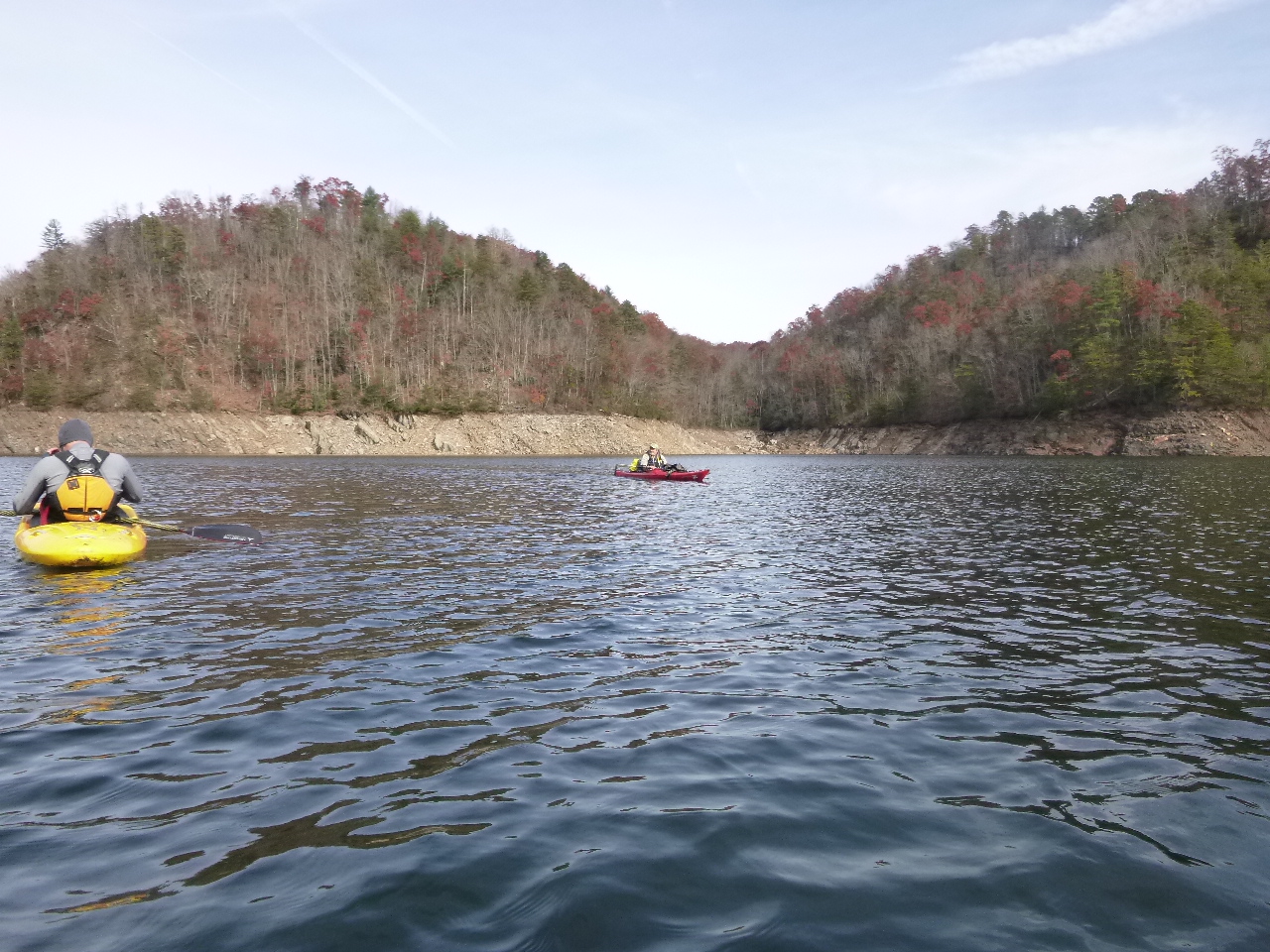 The channel was sporting some chop as we battled across on Sunday. But the overall experience was one for the books. Eagle Creek never disappoints and the company was superb. I hope everyone enjoyed as wonderful a Thanksgiving as did the Highlander crew.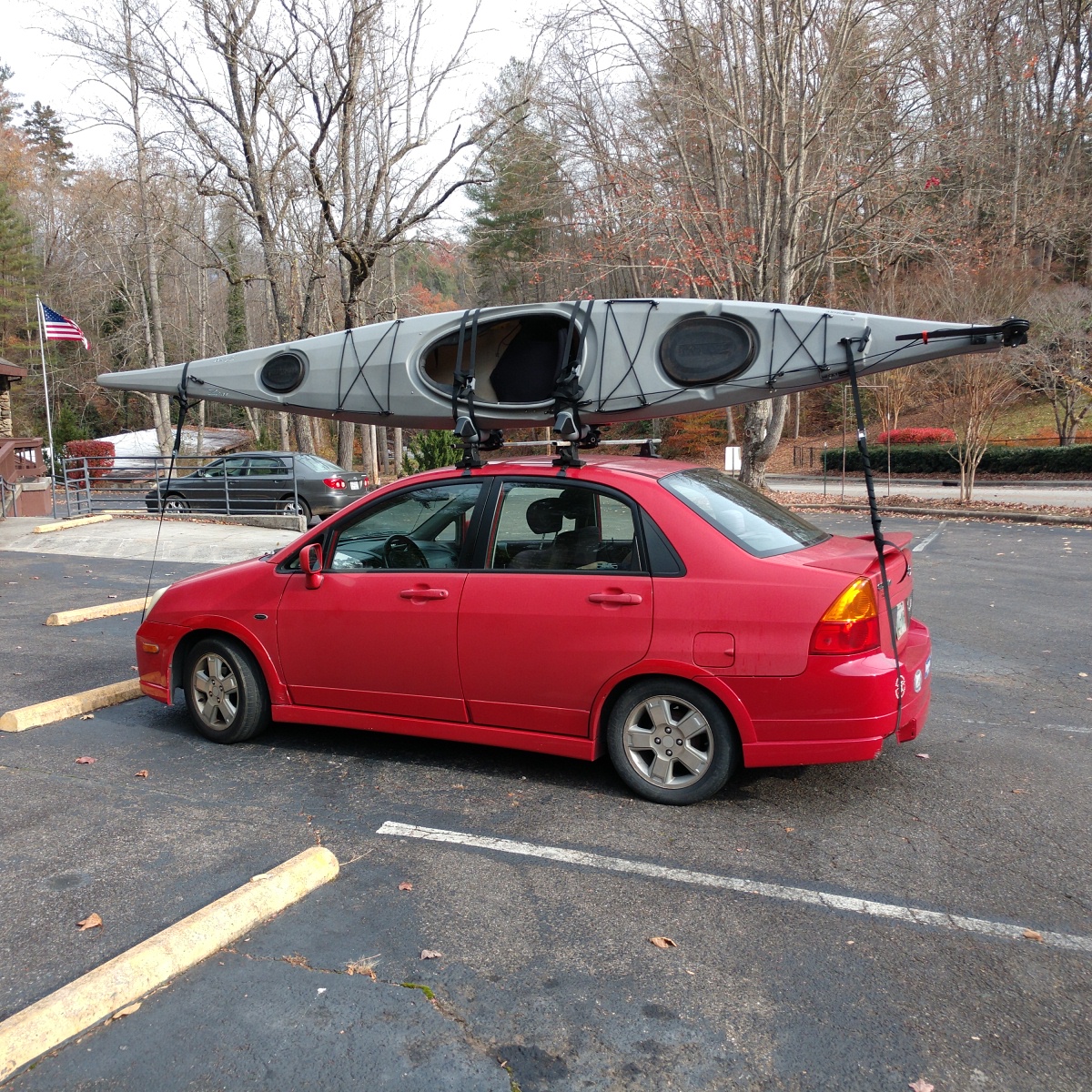 My little suzuki was maxed.