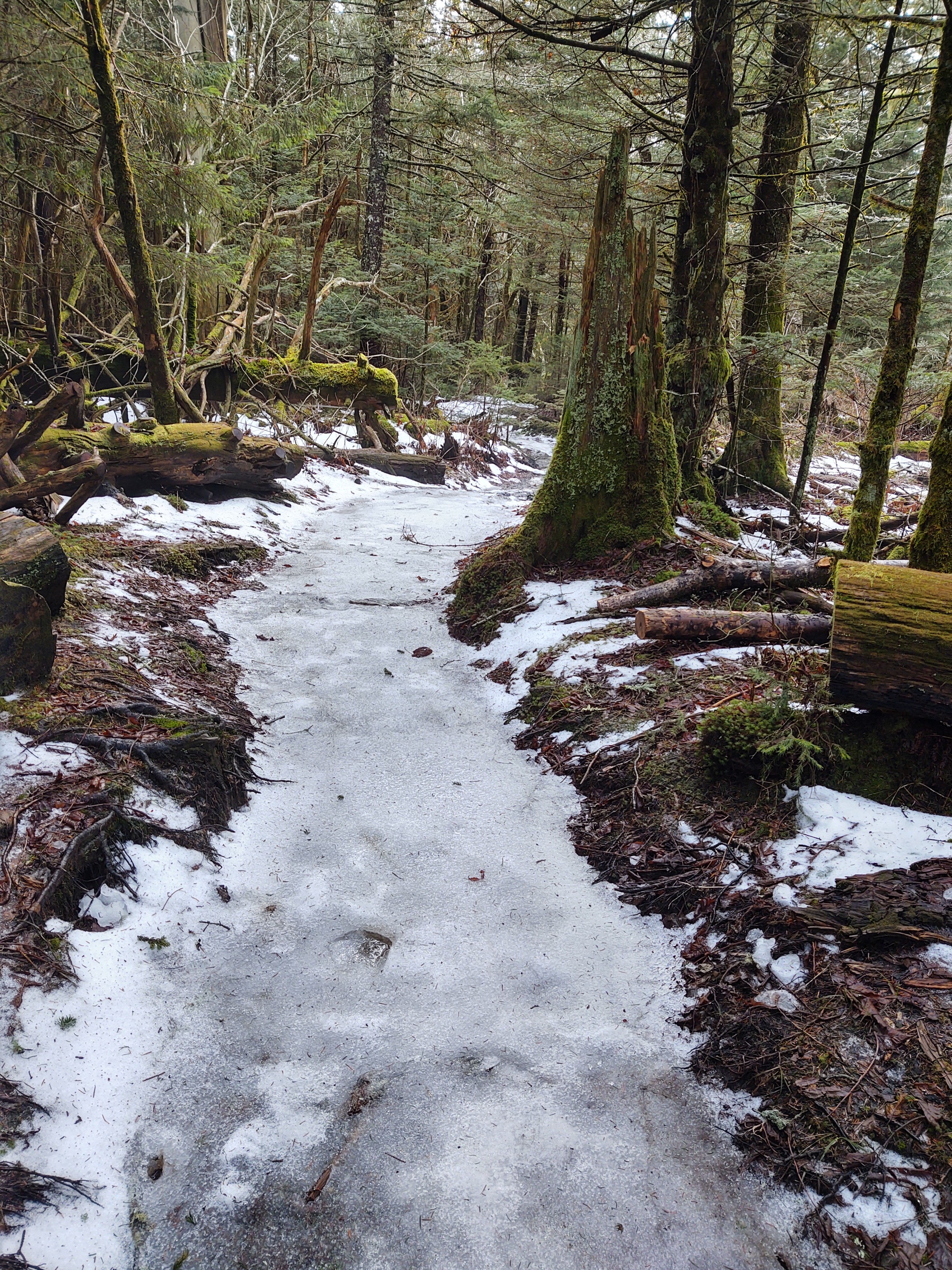 New year's Eve was Jimmy the flying sausage Dean's birthday. he had invited me up to join him in several others at Mount Collins shelter on Thursday. I followed the Appalachian Trail in 1600 ft of elevation and it was like an ice skating rink.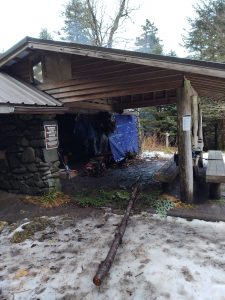 I arrived in advance of predicted bad weather. And who was there to greet me in the shelter but good old wildcat AKA, Bert Emerson. With the flying sausage were several other guys. Robert carver, Ed Fleming, and another guy named Nick. Ed Robert, and I had crossed many of the same paths and hiked with a lot of the same people over the years. it was amazing the connections we figured out while sitting inside the nice warm shelter with firewood they had hauled up.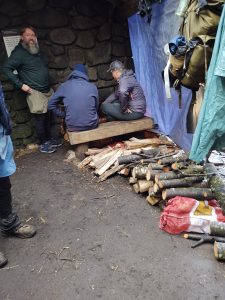 In the midst of the festivities, we were joined by three boys from Michigan. These young gentlemen were also interested in mountaineering along with the flying sausage. So we had a lot to discuss. Wildcat bedded down early while we rang in the new year with the flying sausage. He obviously had a good time. Ed and Robert had made the same Smokies journey in parallel universe. I believe we all come from the same generation of Smokies backpackers. I had recalled their names from the Southern Forest watch days as they had supported our efforts by signing petitions and so forth. I would consider them sons of the Smokies for certain.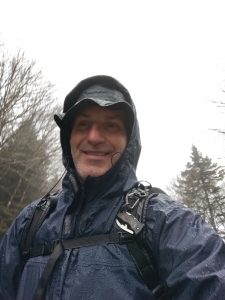 I departed on New year's day and started 2021 in the piss pouring rain. My fear was that they would close Newfound Gap road and leave me at the top. Almost five soaking miles later I found that to be the case. By the time I dropped down within sight of the sugarland's visitor center I phoned the park dispatch office as directed by the sign on the locked gate. The lazy guy who answered the phone gave me the combination to the lock. He could not be bothered to get out in the pouring rain like I had been. Having changed into the only set of dry clothes I had,his instructions were specific. I was to go through the motions of locking the gate back. Now I can tell you having driven down newfound Gap road by myself I saw no obstructions whatsoever.  that there were no trees, no rock fall, nothing to suggest that the road need to be closed. And the rangers refusal to come out and unlock the gate put icing on the cake.
I did not lock the gate back as instructed. He could get out and do that himself , that Sargent Schultz. NF Gap road should not have been closed on the first place. As we speak they've closed newfound Gap road again today. This is an anticipation of another storm. Sargent Schultz probably needs another nap.
I wanted to return and prepare to head back into the woods again on Saturday. My friend Kelsie had asked me to take her somewhere for her first post surgery backpacking trip.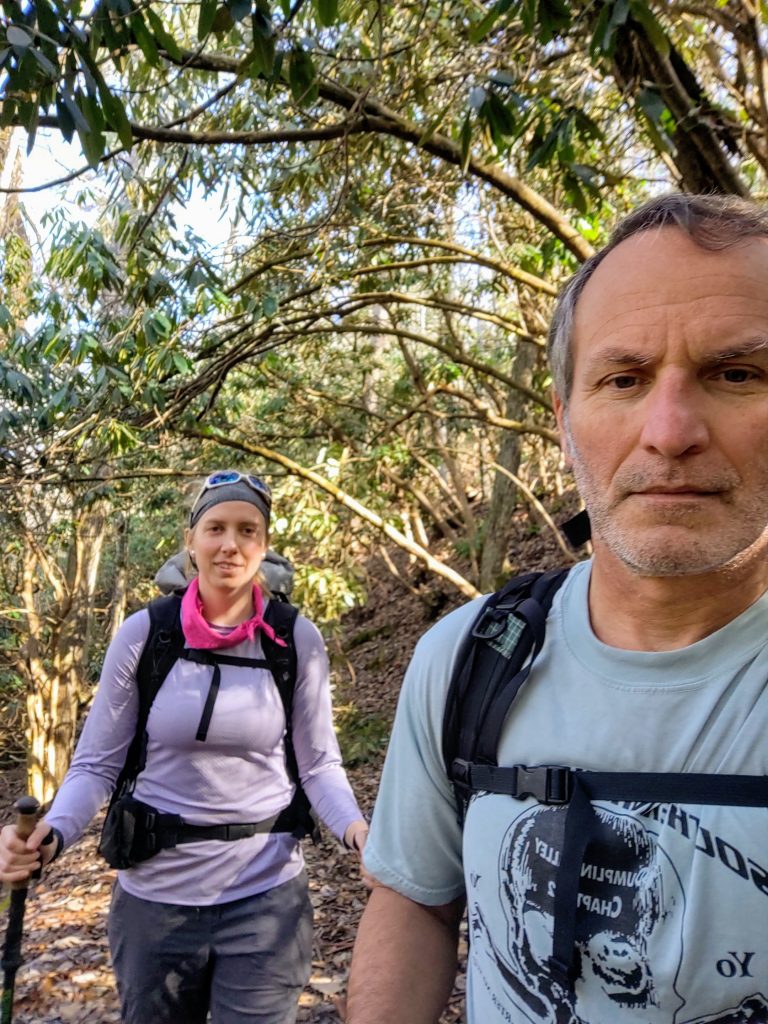 This girl used to go out and do like 50 mi in a weekend. No wonder she ended up having to have ankle surgery. I couldn't imagine if I was out of the game for a couple of months though and she was itching to get back out. So we booked reservations for campsite one. Saturday morning when we got there, cars were parked all up through the road. It was obvious there was some blow Downs on the road that headed down into the backside of Abrams Creek. So we followed suit pulled off the side of the road began to unpack. That's when we were confronted by an angry landowner. he proceeded to take photographs of everyone's license plates and threatened to have us towed. Ordinarily I wouldn't have given a crap. but since I know he had personally told us I saw my car as a potential object of vandalism. That is one way decided to go to plan b which was to drive up and go down into Cane Creek.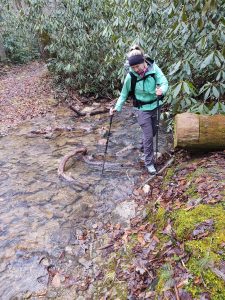 You can see that Kelsie seems to be navigating the waters of recovery quite well. Cane Creek was as I left it peaceful and just the right medicine.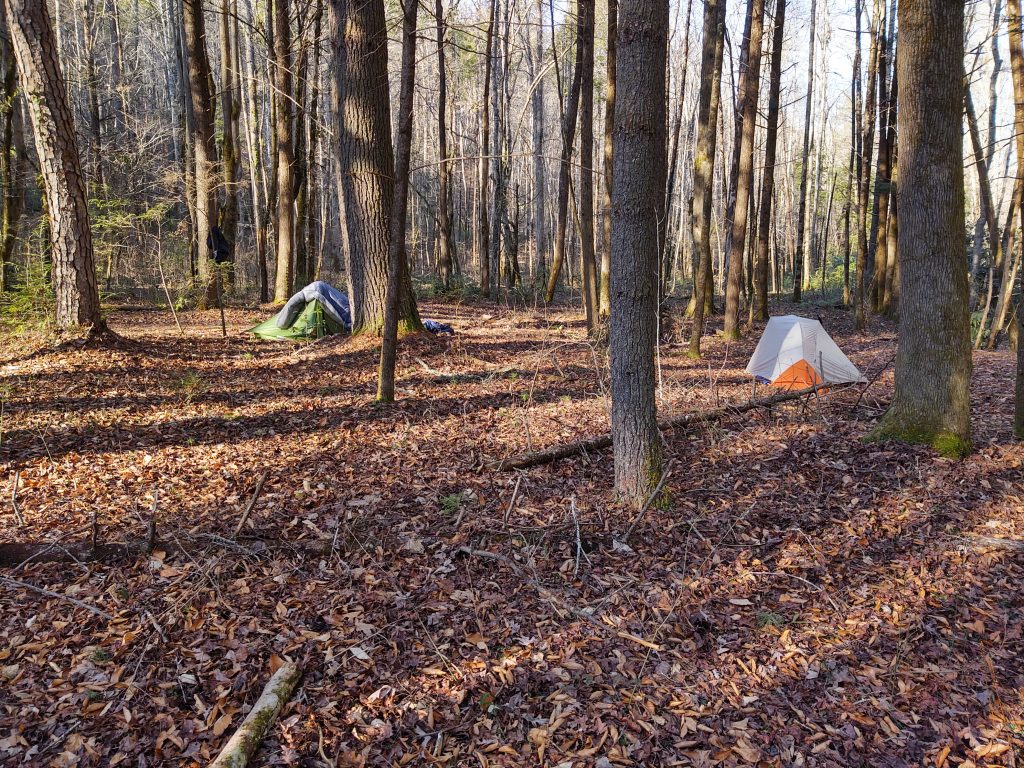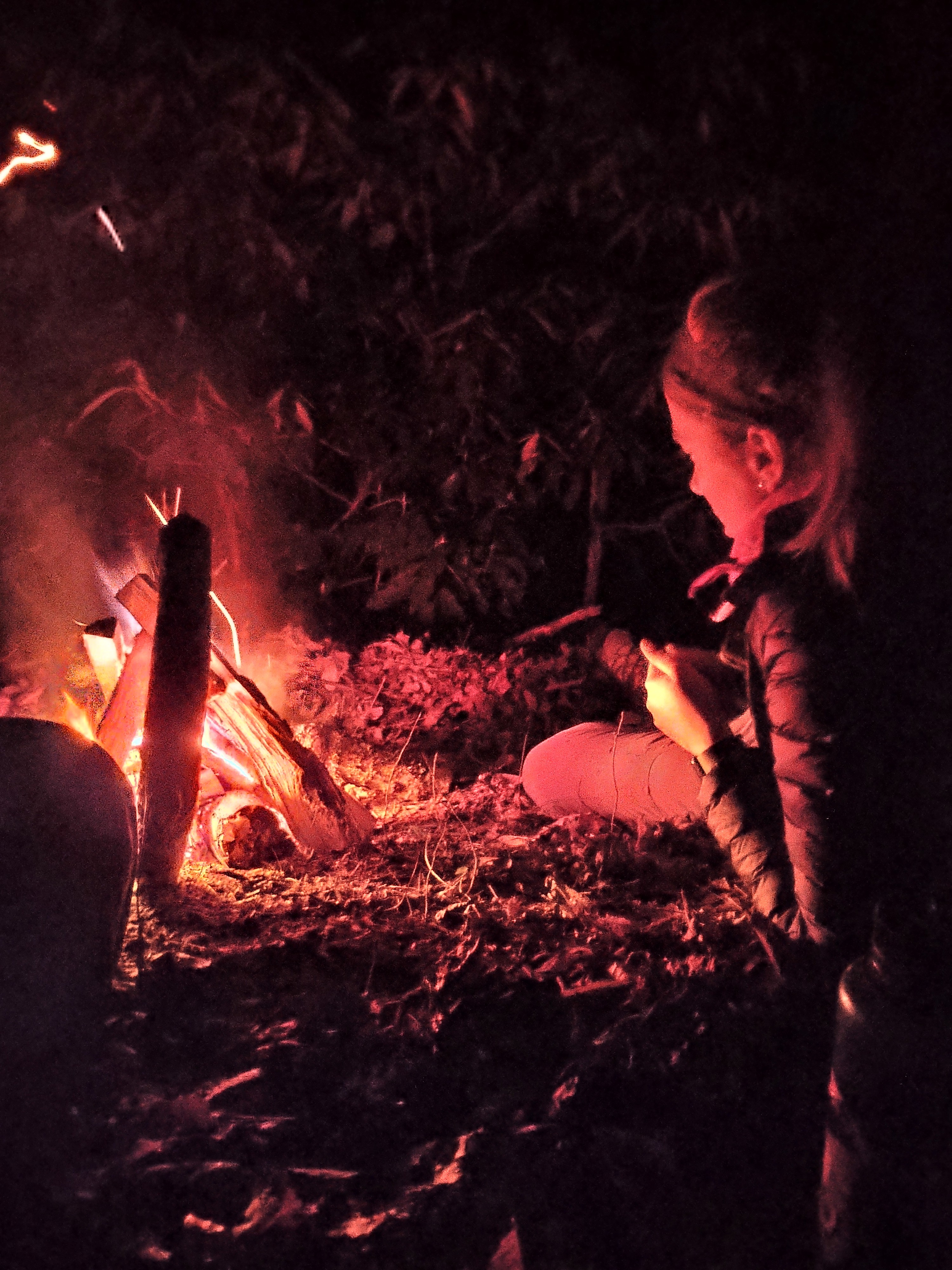 She heard a lot of stories from me. like the ones about how the bowhannons get out of their grave in the middle of the night and come walk into camp with hatchets. she did seriously hear about the whole Cane Creek adventure with blackberry farms and the four wheeler trip referenced here. And all the southern Forest watch stuff and a lot of other of my Mountain tails. I think she believes I have a lot of stories to tell. But she indulged them with grace. Here is the great story Alexis Zotos completed as a result.
Light rain forced us to retire peacefully.
It was a fitful night's rest for me. She seemed to do pretty well. I was very happy to get a couple of nights in different places in the backcountry with different groups. Our original plan had been to section hike the AT Georgia but I got covid and then Brian's wife got covid and that derailed the whole project. Obviously, my recovery is apparently complete.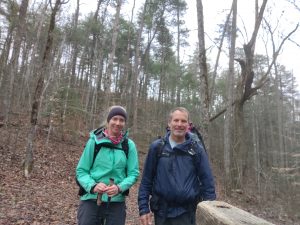 I'm pretty happy with the start to 2021. Two separate backpacking trips is a good way to start any year. And great company on both.
Many thanks to Jimmy Dean and Kelsie for their company over the course of an active New Year.  Best wishes to all. Let's have a great 2021.
John